Sage CRM's Email functionality helps us to track Inbound and Outbound communications easily. We can also send the emails using Outlook from CRM. For this you need to integrate the Outlook with CRM.
New Stuff: Control Access Rights of Entity tabs in Sage CRM
While sending an email from CRM to any registered email id against Company or Person, I found that the Email out communication is not getting tagged against Company or Person. So, I checked that the "Do not file this communication" checkbox is checked or not while sending the email. Even though, the checkbox is unchecked, communication was not filling in CRM.
After searching for many hours, I came to know that, there is one setting available in Email Configuration settings, which will file the outbound communications in CRM. Please refer the below steps to do the same.
1. Login to Sage CRM.
2. Go to Administration -> E-mail and Documents -> E-mail Configuration.
3. Set the "Outbound E-mails should be filed by" field to "CRM".

After following the above steps, when you send the Email to any company's registered email address then you can view that the communication is filled against the Company. While, sending an email please make sure that you have not checked the "Do not file this communication" checkbox as shown in below screenshot.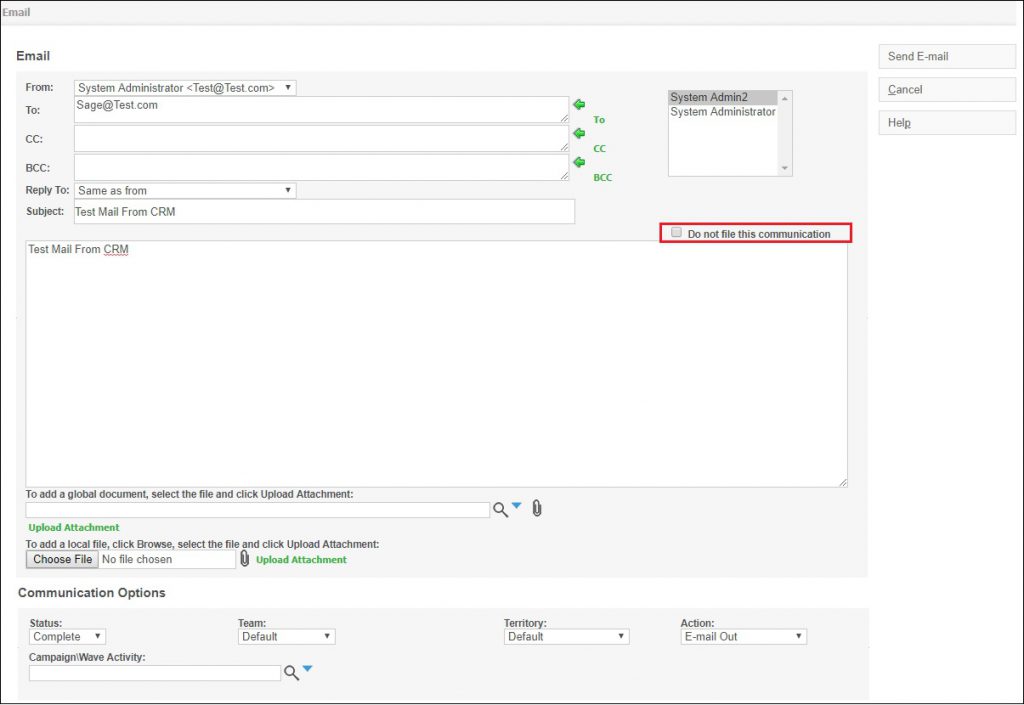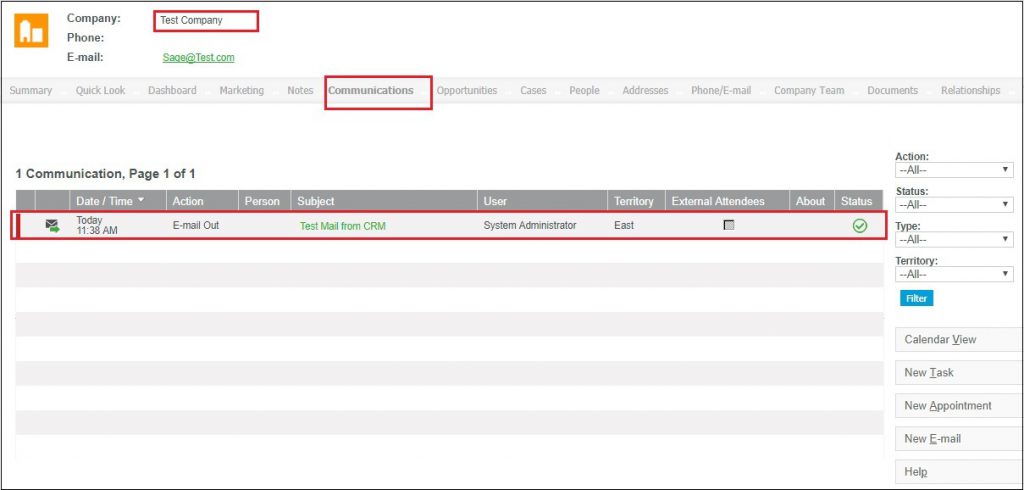 Also Read:
1. Configuring Sage CRM Email Manager Credentials through Registry
2. Email Communication fails to display Multiple Recipients name in Sage CRM
3. Company and Person Tagging in Email In and Out communications
4. How to disable Embedded Email Editor in Sage CRM?
5. Add an Auto Signature in Email body in Sage CRM