Case: To ascertain if a particular department is running in profit or loss there should be proper allocation of overhead expenses or incomes across all the departments in a firm. Sage 300 ERP has made this allocation very simple with "Auto Allocation" functionality.
In our below example, we have created new general ledger accounts and have taken Electricity Expenses for auto allocation process.  There are few simple steps to be followed for this;
1) Navigate to General Ledger>>G/L Accounts, set the account number for which we have to assign allocation. Select the checkbox "Auto Allocation"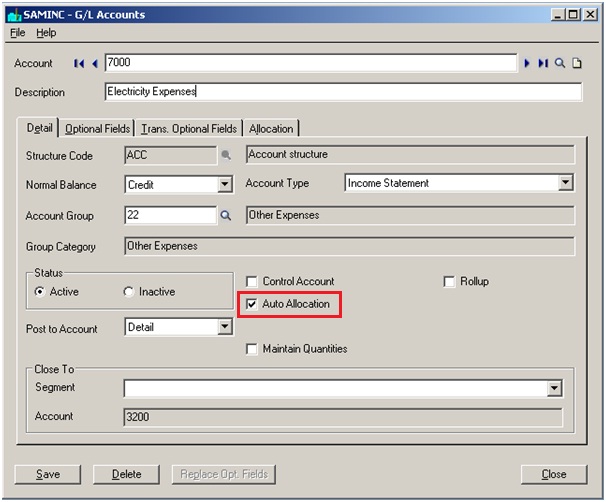 2) After selecting Auto Allocation check box, you will find a new tab "Allocation" on the Account screen tab. Assign source code and select the related accounts and assign percentage for each account to distribute the amount proportionately.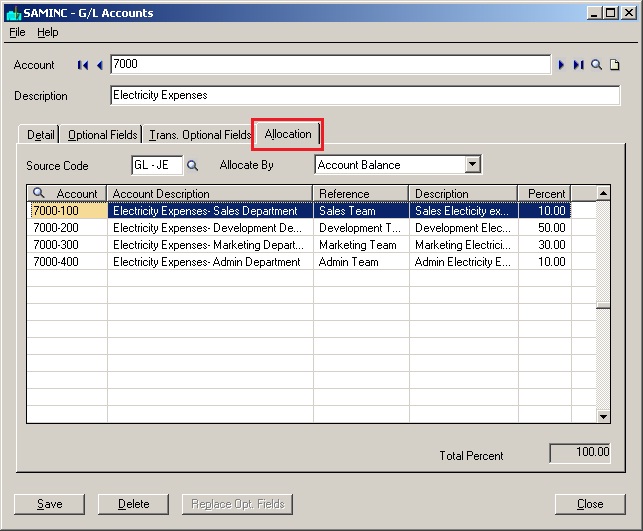 3) As there are no transactions for the newly created G/L accounts, we would create a transaction in GL Journal Entry.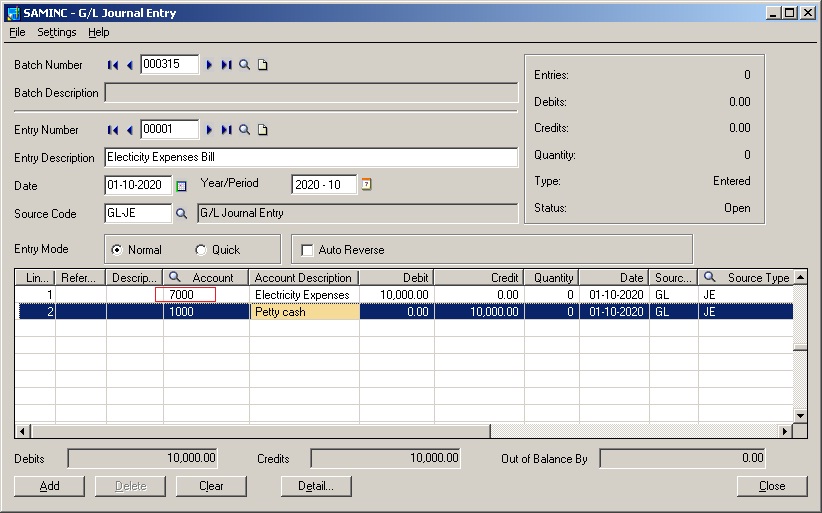 4) Now navigate to G/L periodic processing >>Create Allocation batch; create a batch using the same G/L account and click on Process tab.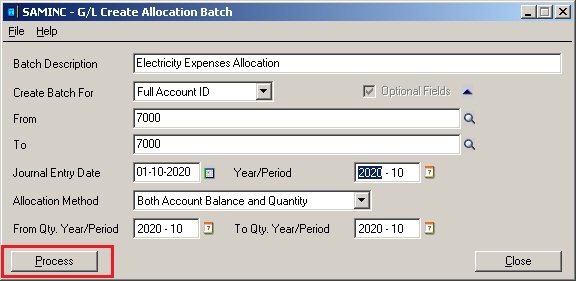 5) On successful completion of the above steps, we will notice that a new batch has been created in G/L journal entry with the funds allocated proportionally.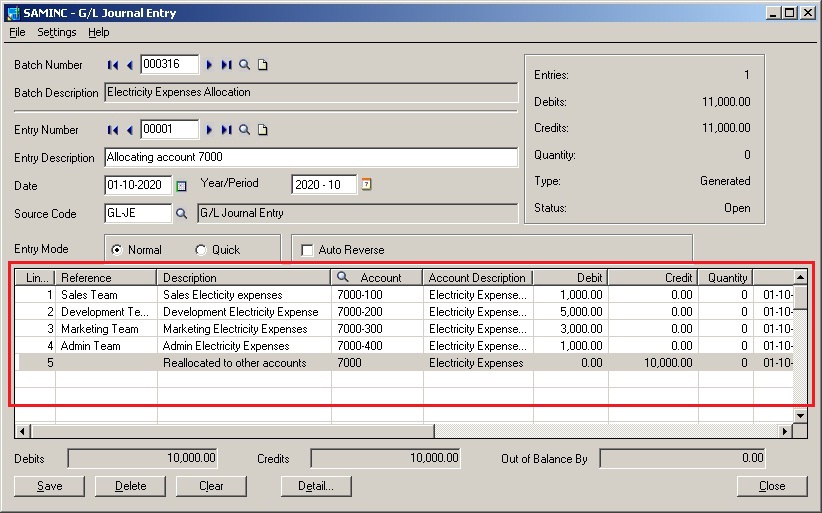 In similar manner, Users could analyse the distribution of expenses/income within the organisation and then can regularly allocate it according to a percentage based on analysis.