In previous version Of Sage 300 ERP (formerly Sage Accpac ERP), user could use O/E Transaction >> Copy Orders screen to select an existing order, or a range of orders, from which they could copy information and details to create a new order.
However, in the latest version of Sage 300 ERP 2012 (Sage Accpac ERP v6.1), Copy Order option is included in the Order entry screen itself i.e. Copy Current Order option in File Menu. This feature makes it easier for Customer to Copy Order from Order Entry screen instead of opening a new Copy Order Entry.
User needs to follow below mentioned steps to use Copy Current Order feature;
1. In Sage 300 ERP, navigate to O/E Transaction >> Order Entry screen. Open Order No of which you want to create a Copy.
2. Then, select File Menu >> Copy Current order option.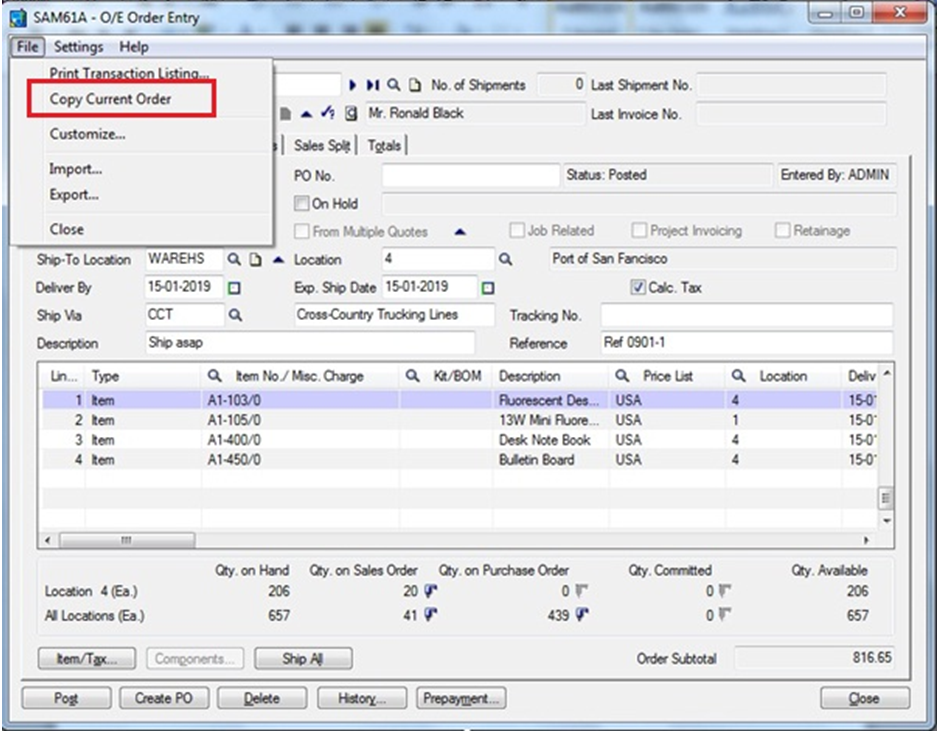 3. A New window OE Copy order Entry will get opened, which is same as OE Transaction >> Copy Orders (through which users can copy the existing order to new order).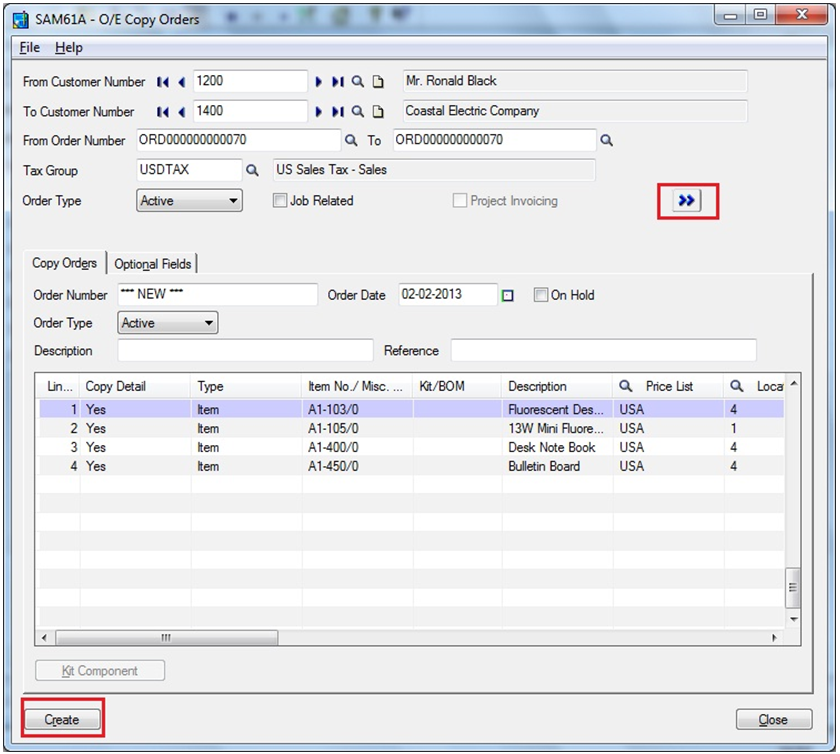 4. Initially, all fields will get auto populated with details of the Order NO selected in OE Order Entry UI. If needed user can change the details.
5. Click on Go button, and select which detail line you want to copy in new order by making Copy detail line Yes/No at detail grid.
6. Once you are done with selecting item detail grid, click on Create button to generate new order.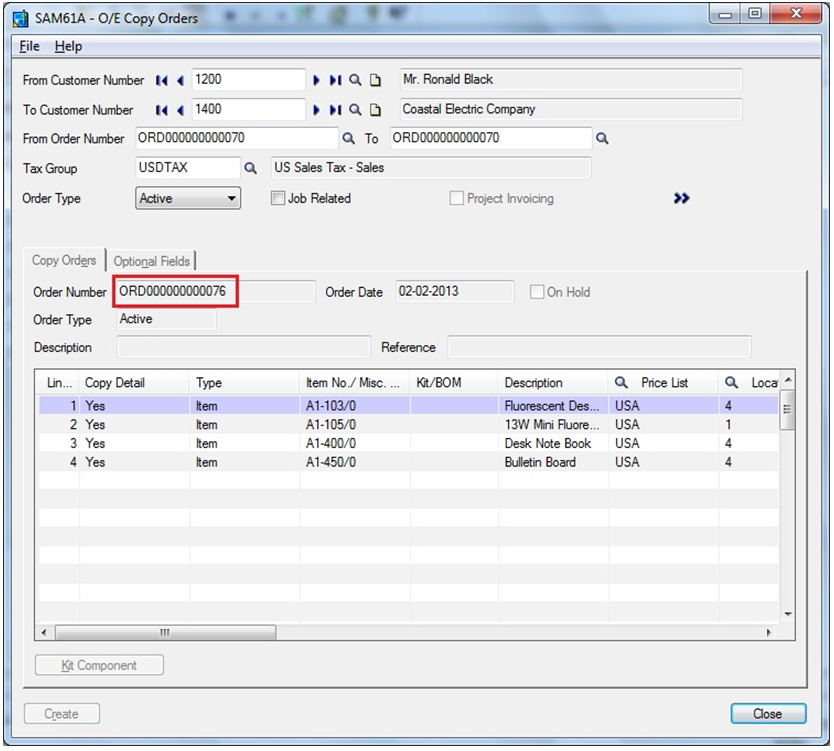 Note: This option is available only for posted order. In case, users are creating a new order, Copy Current Order option remains disabled. It'll only get enabled after posting the order.
Hence, with the Copy current order feature user can copy the orders easily and less erroneously.