Sage 300 ERP (formerly Sage Accpac ERP) provides a feature, wherein user can compare General Ledger fiscal set for the year selected. User can view comparison between expenses for the current month and expenses for previous month using G/L Account History. To access this, navigate to General Ledger >> G/L Accounts >> Accounts History Inquiry and select the desired account for which you wish to view the history.
Sage 300 ERP 2012 combines features of GL Account History and GL Budget Maintenance in a unique way in G/L Fiscal Set Comparison.
Users can locate this screen on their Sage 300 Desktop >>General Ledger >>G/L Accounts >>Fiscal Set Comparison or can use the Visual Process Flows.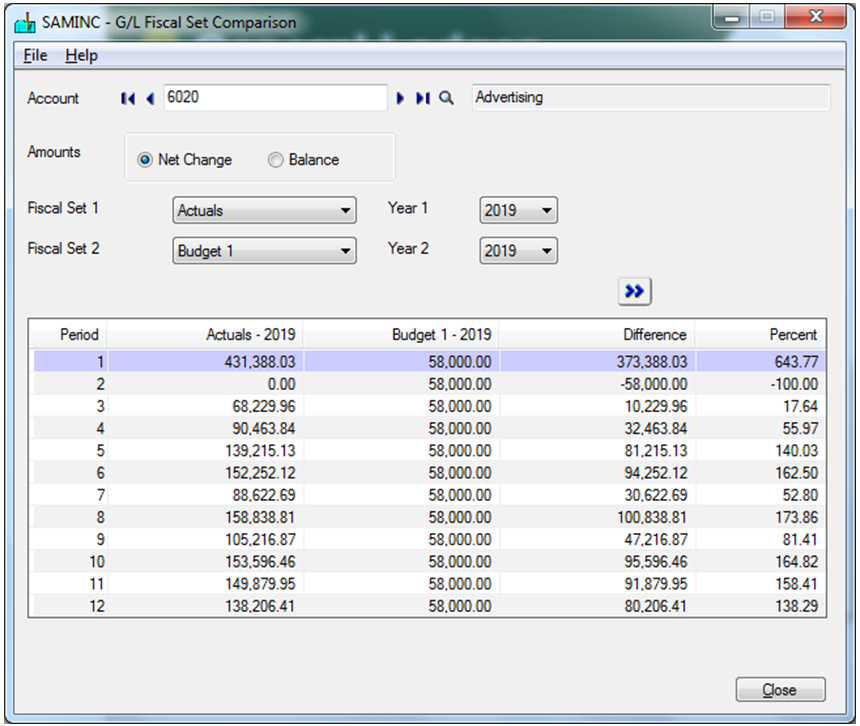 Also Read: Financial Budgeting in Sage 300 ERP
In GL Fiscal Set Comparison screen, User can view amounts for either Net Change (useful for P&L type of accounts) or for Balance (useful for Balance Sheet Items) in the account selected with a click of radio button.
A combination of 4 drop down menus offers users to select from 2 types of fiscal sets and 2 years to compare with each other.
For Example a user can select to compare the expenditure on Advertising Actual's for current year Vs. Budgeted for the current year as shown in below screenshot.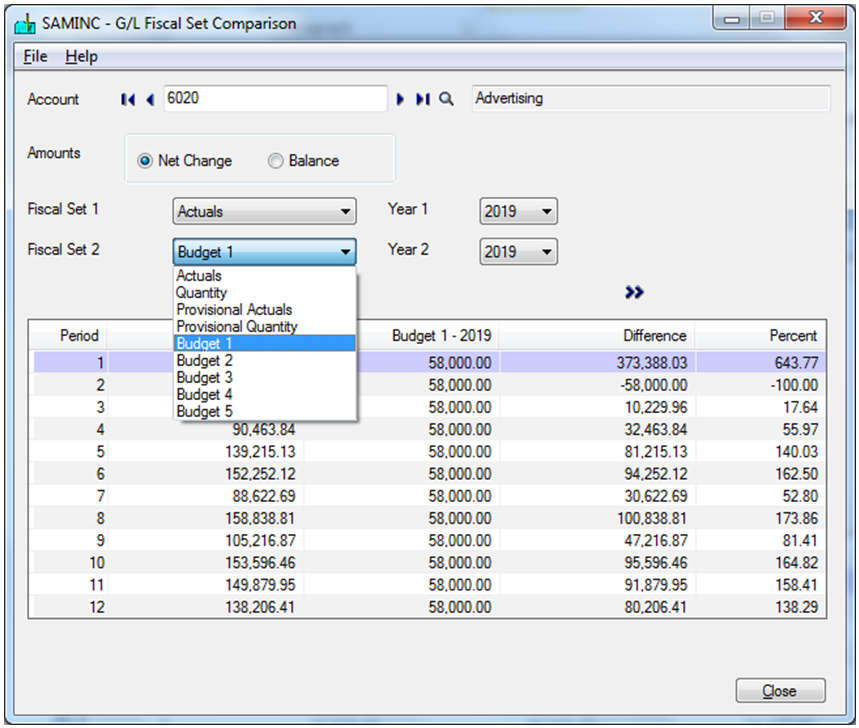 Upon selection of the desired criteria, user has to click on go button and then view the net/balance for the 2 selected fiscal sets with columns to show Difference and Percent difference between them.
This feature helps users to get a quick glance of the fiscal sets without printing any reports.