Sage 300 ERP helps organizations to maintain their operational and financial data. As time progresses, the ERP gets better and better with new features added in it. So Sage releases new versions of Sage 300 ERP with the new features and new look. Currently Sage is providing "Sage 300 ERP 2014 version".
So to make the database compatible with the versions, consultants or users have to upgrade their data to the next higher version. Many times the user or consultant get stuck in the error "Incorrect procedure. You must post or delete all open batches before activating Accounts Payable" while migrating the database from lower version to the higher one. Please refer the below screen shot.
New Stuff: AP Invoice Report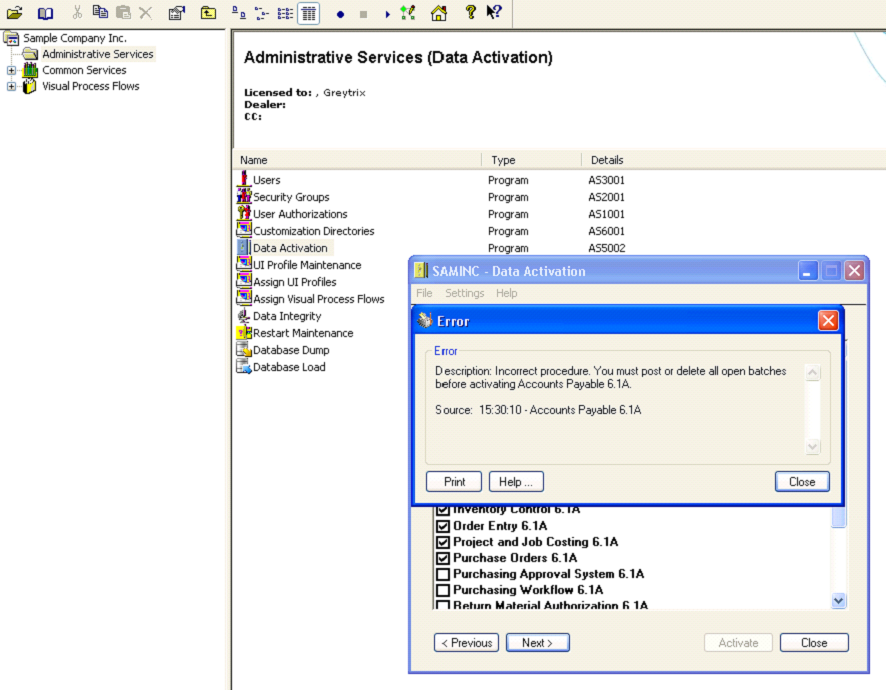 The above error occurs because there are some batches which are not posted from AP, AR, GL modules. Following are the detailed steps to overcome such errors.
⦁ Navigate to Accounts Payable AP Transactions.
⦁ Open AP Invoice Batch list and uncheck the "Show posted and deleted Batches" so Batch list will     show all the open batches from the AP invoice. Please refer the below screen shot.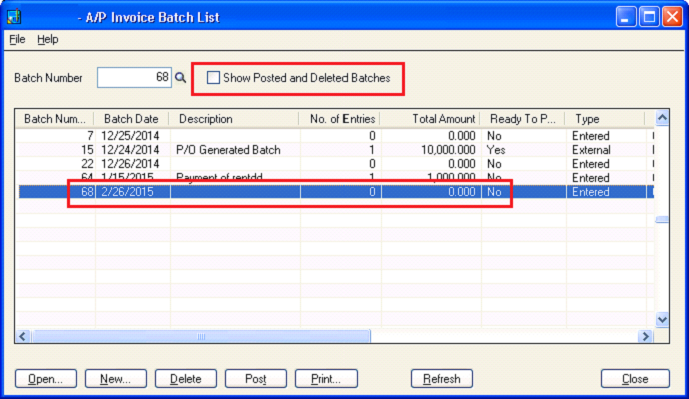 ⦁ User has to post all the open batches with an amount greater than zero and need to delete all the         batches with amount zero (highlighted in screen shot).
⦁ And also, the user will need to do the reconciliation of these entries from the Bank module.
⦁ Similarly if error came for Account receivable then user needs to follow the same process.
In this way consultant or user can overcome this error by following the above steps.
Also Read:
1.Warn for Non Inventory Item Option in PO in Sage 300 ERP
2.I/C Update Item Pricing for Sage 300 ERP
3.Creating Purchase Work Flow Requisition using PO Requisition in SAGE 300 ERP
4.Remit-To Locations in Sage 300 ERP
5.Allow Edited After Invoices Printed