Various new features and changes have been introduced in Sage 300 in 2016. In this blog, we will discuss how Sales Order number should be compulsory on shipment entry when the user wants to post shipment i.e. message appears on posting shipment entry when sales order number is blank
In order to activate this feature we have customized O/E Shipment Entry under Sage 300.
To create Shipment entry, follow the below mention steps;
Navigate to Sage 300 ERP–>Order Entry–>O/E Transactions –>Shipment Entry.
Fill in Customer Number for which you want to generate Shipment.
Fill remaining detail for shipment header and shipment detail except Order Number.
Click On Post Button below message appear on screen.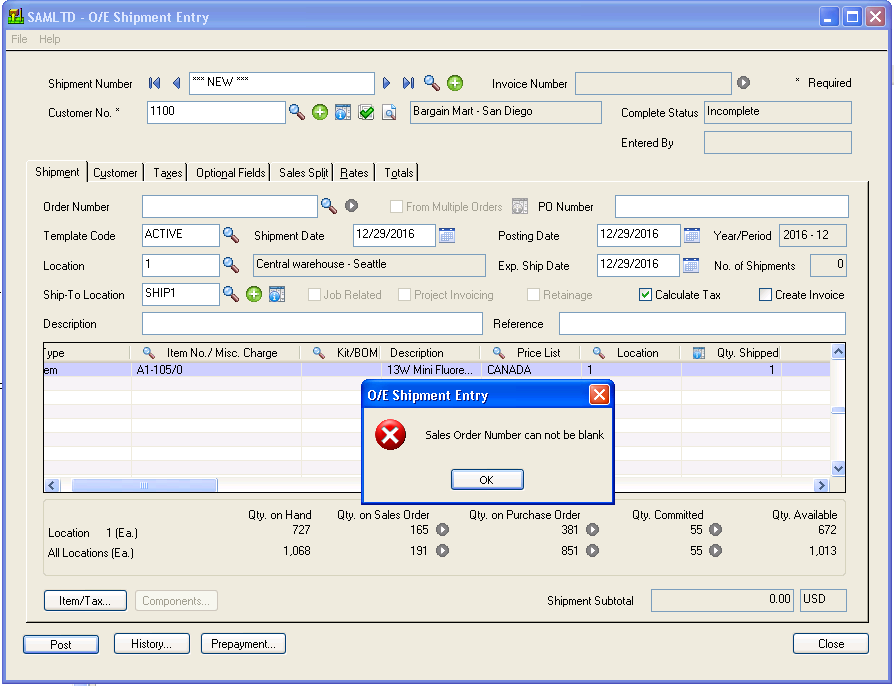 As a result, Users would not be able to create Shipment without Sales Order number.
Rest of the functionality will be same as per Standard screen functionality of Shipment Entry screen
Similarly we will do for P/O Receipt Entry, O/E Credit Debit Entry, P/O Return Entry.
Also Read: