In SageCRM inbound email configurations we can configure multiple accounts for filing emails as follows. 
1. Login into Sage CRM
2. Go To Administration || Email and Documents || Email Management Server Options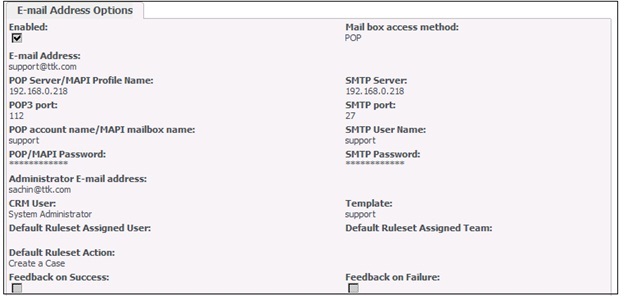 After configuration of these accounts and starting CRM Email Manager Service, CRM will download all emails from these accounts.  We can check logs in following path.
 C:\Program Files\Sage\CRM\Services\Logs \
 Sometimes after configuration of above changes, we get Invalid User and Password error in log file.

Now this might be the case where the credentials entered for Email Management Server access are not correct or the password is either changed or expired.  Recheck the credentials and modify them as follows.
 1. Login into Sage CRM
2. Go To Administration || Email and Documents || Advanced Email Management server options
3. Click on Change button
4. Enter Admin /  System Administrator password
5. Click on Save button
6. Restart the CRM Email Services