Few days back Sage CRM on my system was not working and it was showing an error as below.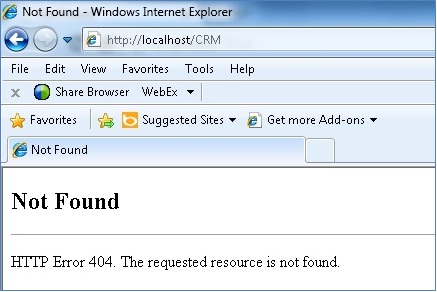 Also Read: Login Error in Sage CRM
As Sage CRM was not accessible, I thought to check IIS Manager (Internet Information Services Manager) and found that IIS on CRM server is stopped.



I thought if I just start the IIS using Start button (shown below screenshot), my problem will be resolved. But when I tried to start the IIS, it was showing me below error message.



Message indicates that another process is already using the port on which default web site is running. With the help of network administrator, I understood that currently port 80 is used by Skype application. Hence I changed the Skype port and it works for me.
To change the Skype port, you need to follow below steps.
1) Start Skype and navigate to Tools | Options.
2) Select Connection option.
3) You will see the Checkbox Use 80 and 443 as alternatives for incoming connections. Kindly uncheck the same and click on Save button to save the changes.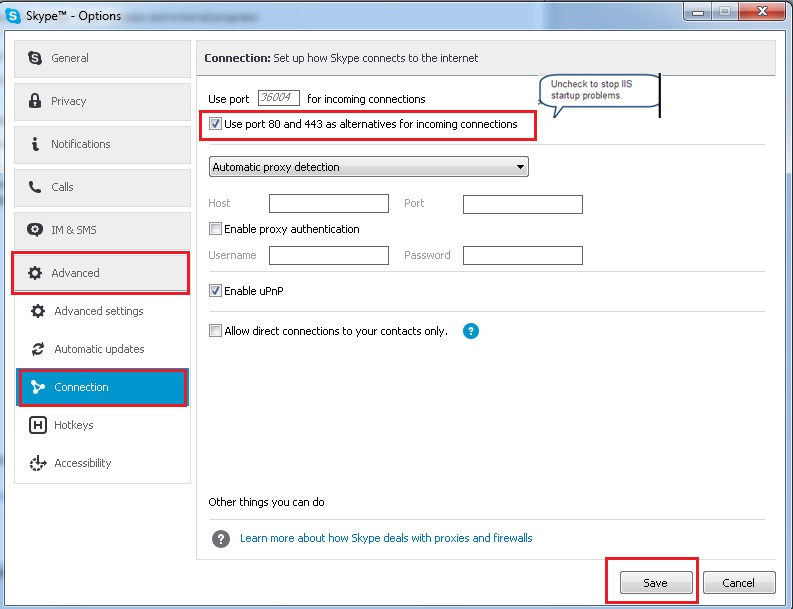 Once this is done, you will be able to start IIS and so Sage CRM. Similar issues can occur if there are any other applications like Team Viewer, Remote Applications etc. are installed on Sage CRM server.
Also Read:
1) Metadata Load Error under Log off button in Sage CRM
2) Wrapper error in Sage CRM
3) Disable directory listing in IIS7
4) CRM Configuration – IIS Settings
5) Error exporting reports to excel in CRM part 2