In Sage CRM, sometimes you do not have access to all documents in the documents tab. To overcome this limitation, Shared Documents tab is made available under My CRM section. This tab is used to store the corporate documents that you may be required for quick access on daily basis. Additional documents can also be added to the list using the Add File button.
New Stuff: Hiding Report Category for Specific Time
Now suppose you want to restrict users from adding documents in this tab to avoid unnecessary files. This can be done by hiding the "Add File" button. This button is mainly visible to the Admin users and those users holding Info Admin rights for Document Library.
Thus for the user to whom you want to give rights to add file in Shared Documents tab, make the user as "Info Manager" and mark Info Admin Rights as "Info Admin Document Library rights" at user level. Please refer below screenshot for the same.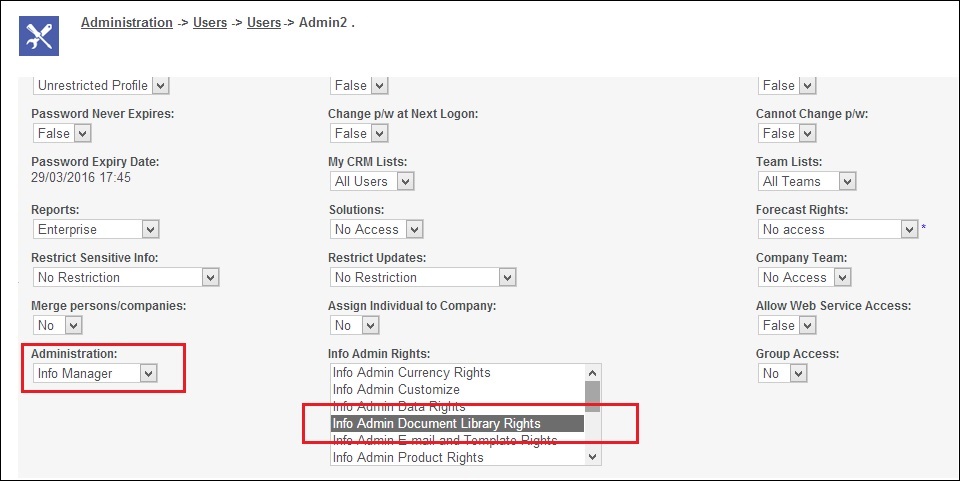 Also Read:
1. Stop saving exported report files in shared documents
2. Secure Documents and Communications in Sage CRM
3. How Library documents are stored
4. Set Default Type on Export Screens
5. Hide Export data option for Non admin users