Off late I have been posting various blogs regarding Sage CRM 2014 R2 which has been released on DOT COM. Today I will discuss one more enhancements where users can upload their profile pic as they do in any other social networking website.
New Stuff:  Using LinkedIn widgets on Sage CRM screens
Here is how you can do this.
1. Log in to SageCRM.com.
2. Click on the "Preferences" tab.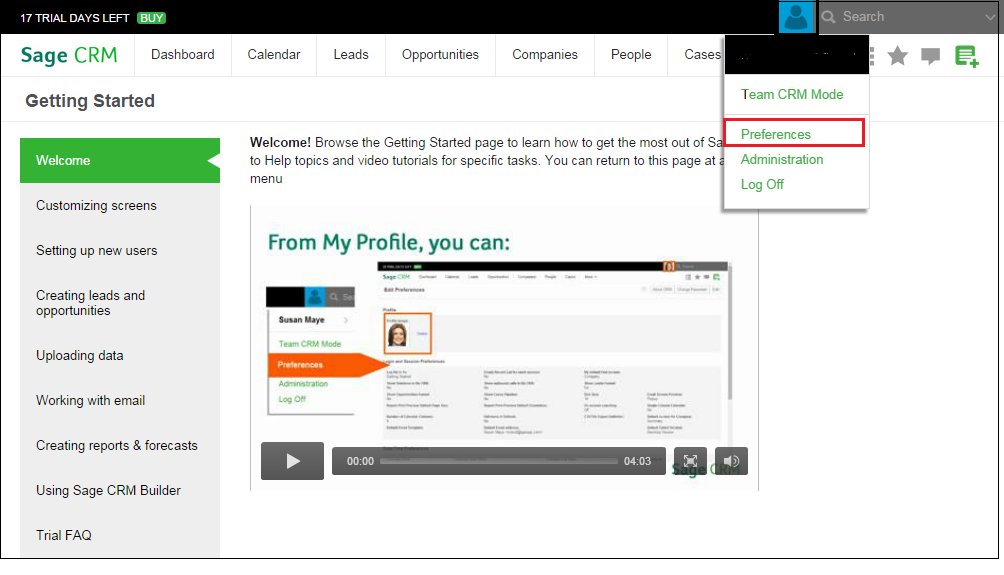 3. Below screen appears. Where there is an option to add image under "Profile" section.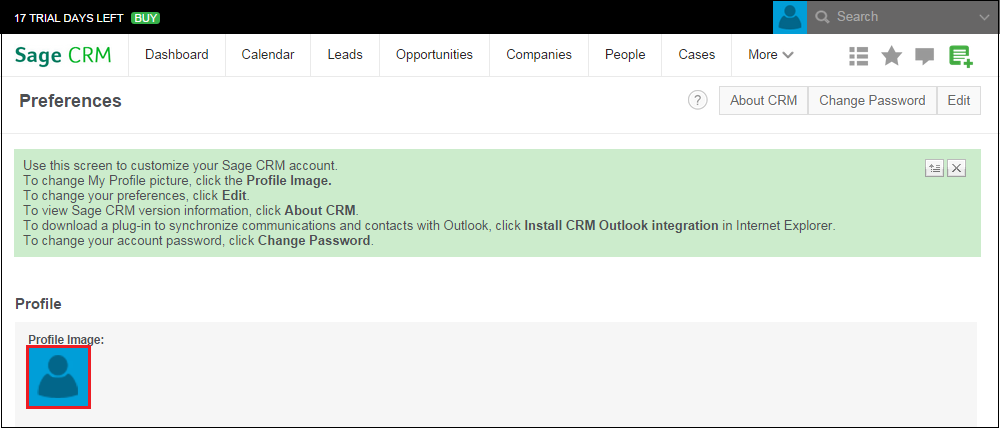 4. Click on the "Profile Image".
5. New popup screen will appear as shown below. You can crop the image before uploading.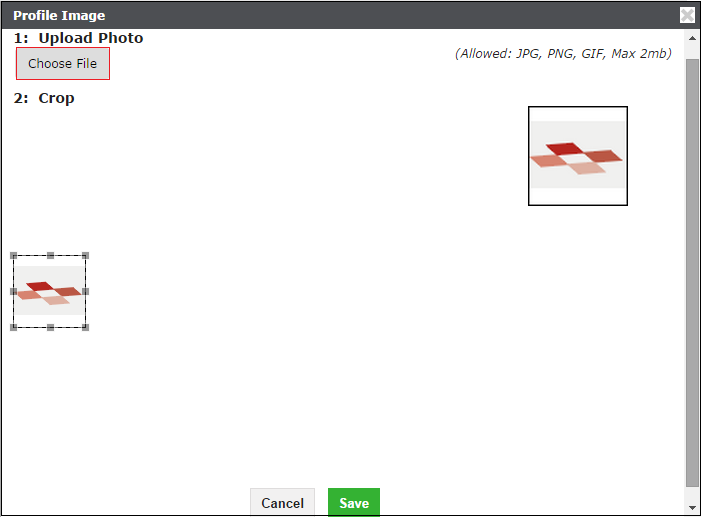 6. Click on "SAVE".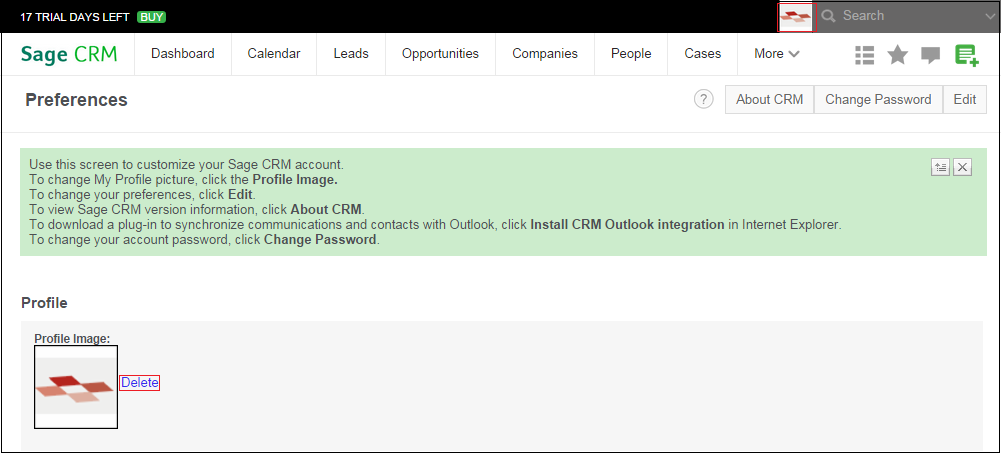 7. As you can see your selected image is uploaded and beside the image there is a "DELETE" button to remove uploaded image.
Also Read:
1) Favorite data on your fingertips – Sage CRM 2014 R2
2) Sage CRM builder – Future of Sage CRM Cloud
3) How to Migrate your data from Sage CRM Cloud to on premises Sage CRM
4) Difference of Sage CRM Editions
5) Integrating Sage CRM with office 365 using Stunnel