Recently, we have released the latest version of our GUMU Integration with Sage CRM – Sage X3. Some major features which we have added in this version are as given below.
1. Editing Promoted orders from Sage CRM and Sage X3
2. GUMU Customizer feature
New Stuff: GUMU Integration vs Sage Integration for Sage CRM and Sage X3
In our last blog, we discussed about the Edit Order feature. In this blog, we will go through GUMU customizer feature.
GUMU Sage X3 Integration Video | Blog | Demo Machine
In standard GUMU Integration product,  we are providing with 2 GUMU tabs i.e. Order Inquiry and AR Inquiry which displays data on real time basis from Sage X3. These tabs are very much similar to the Inquiry screens available in Standard Sage X3 screen.   However, if user wants to add any other information apart from what we have displayed on these GUMU tabs like payment information for customer OR any other Inquiry information then we will have to customize our GUMU integration accordingly to display it.



However, in such cases, user can make use of GUMU Customizer functionality where user can create their own inquiry screens, grids, filter screen. These information is displayed using Sage X3 web service objects created in Sage X3.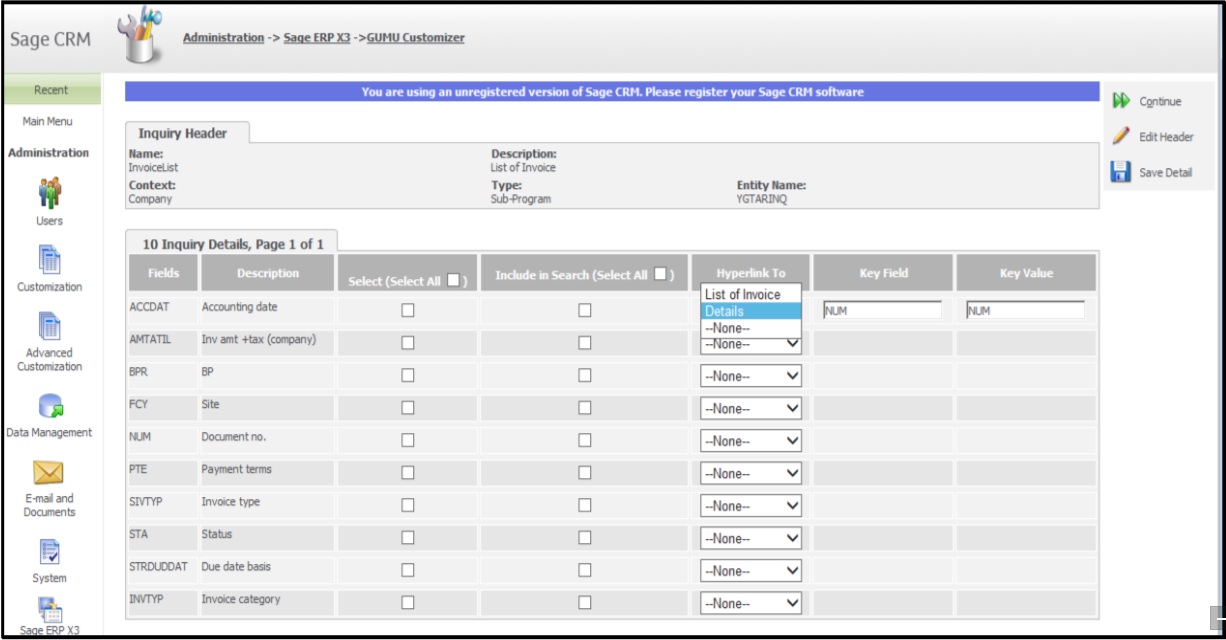 For doing this, CRM user will require knowledge of Sage X3 web services so that user can create web service objects or Web service sub-program (interface) in Sage X3 related to information they want to display into CRM .
This new GUMU Customizer feature is available in latest version of GUMU integration product which can be downloaded from our website
For more information about GUMU Customizer, you can go through our next blog in this series.
Also read :
1. GUMU for Sage CRM-Sage ERP X3 supports Multi-languages
2. Real time Change from Sage ERP X3 to Sage CRM – Troubleshooting Tips
3. What's New – Creating Grids in Sage CRM to display Sage ERP X3 Data on real time basis using GUMU Customizer – II
4. GUMU™ for Sage CRM – Sage ERP X3 Integration – Edit orders
5. Sage ERP X3 integration with Sage CRM – Troubleshooting Tips