GUMU for Sage CRM – QuickBooks integration is external synch utility which synch data to and from QuickBooks and Sage CRM. It has various system processes like Import customers, Import products, Promote customer, Promote orders etc. We can schedule these processes to automate synch functionality. Today we will discuss about GUMU™ Scheduler available for Sage CRM – QuickBooks integration.
New Stuff: Integrate Multiple Company with GUMU for Sage CRM – Sage 50
Let's walk through the steps to schedule the synch processes:
Scheduling GUMU™ Processes
1. Right click on desired GUMU™ process and click on Schedule option (as shown in below image).

2. After clicking on Schedule option you will get below screen where you can set time for running that utility.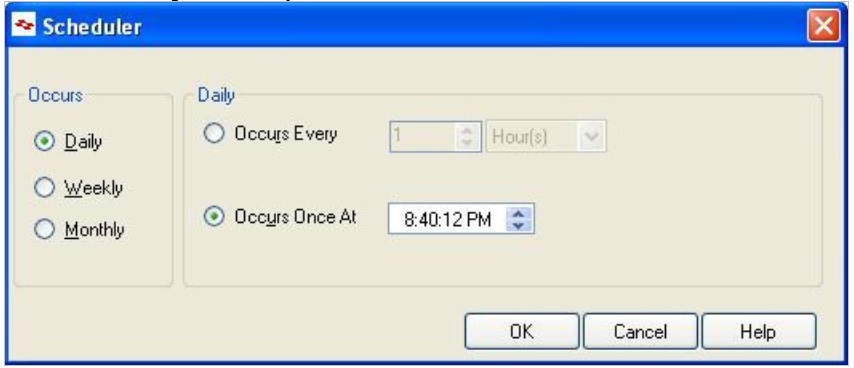 3. You can see all the scheduled processes and their information in GUMU Schedule TAB as shown in below screenshot.

4. If you want to delete any scheduled process from Schedule tab you can delete it by just right clicking on corresponding process and select delete option.

Also read :
1. GUMU for Sage CRM – QuickBooks integration – Synchronization processes
2. Configuring GUMU for Sage CRM – QuickBooks Integration
3. GUMU™ Integration for Sage CRM is now compatible with Australian Version of QuickBooks
4. GUMU for SageCRM – QuickBooks Integration