Our GUMU™ Integration has a user friendly interface with Real time and bi-directional link that integrates your front and back office with your existing ERP and CRM applications.
In GUMU™ for Sage CRM – Sage ERP X3 integration,  we have recently introduced a new feature which allows  CRM user to edit promoted open orders  from both Sage CRM and Sage ERP X3. Please note that, only open orders can be edited which are already promoted to Sage ERP X3.
New Stuff: Integrating the Sage Payment Gateway from Sage CRM

In Sage CRM, if you go to Order summary screen of a promoted order, user will be able to see "Update Order" button. Each time a user makes any changes to the order in Sage CRM, he/She is supposed to click on "Update Order" button to reflect those changes in Sage ERP X3 for the corresponding order.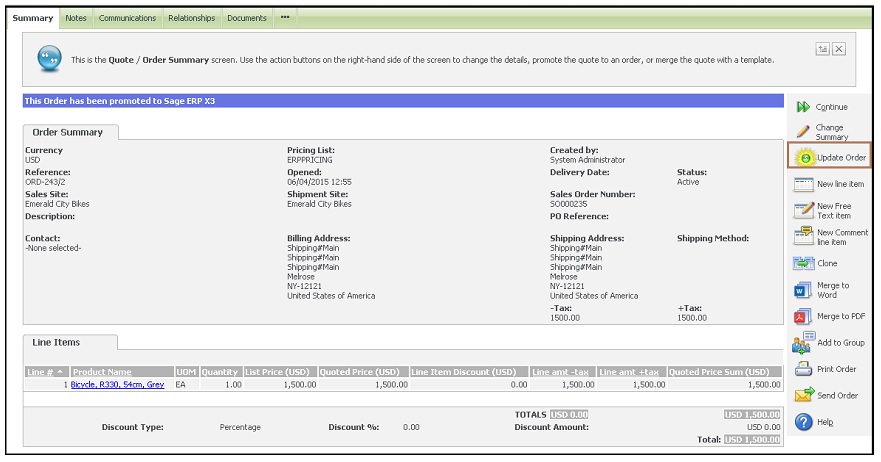 After successfully updating, user will get a message stating "Order has been updated in X3".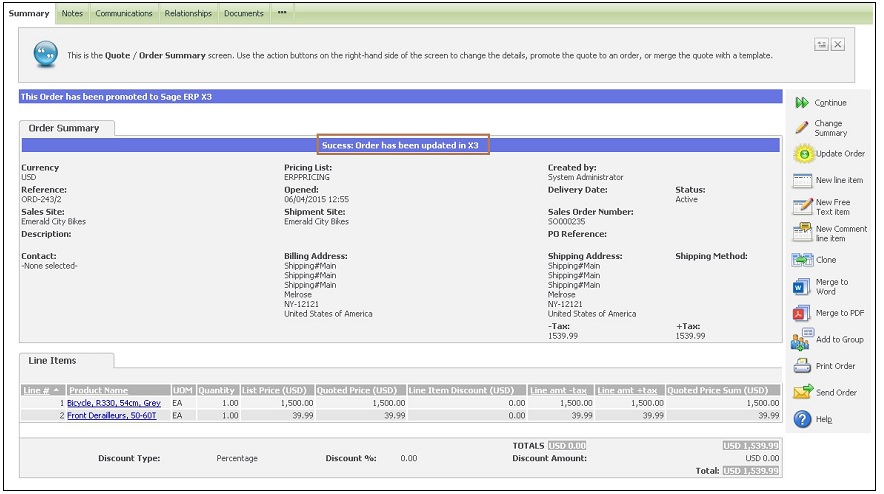 Similarly, user can also edit/update orders from Sage ERP X3 to Sage CRM. Please note that, only those order can be updated in Sage ERP X3 which are promoted from Sage CRM.
1.  Sage ERP X3 integration with Sage CRM – Troubleshooting Tips
2.  GUMU for Sage CRM- Sage ERP X3 – Sage ERP X3 Side Configuration
3.  Promote Sage CRM Orders to Sage ERP X3 with GUMU Integration
4.  Synchronization Setting in GUMU for Sage CRM – Sage ERP X3
5.  Link Customer functionality in GUMU for Sage CRM – Sage ERP X3

About Us
Greytrix is one stop solution provider for Sage ERP and Sage CRM needs. We provide complete end-to-end assistance for your technical consultations, product customizations, data migration, system integrations, third party add-on development and implementation expertise.
Greytrix has some unique integration solutions for Sage CRM with Sage ERP's (Sage X3, Sage 100, Sage 500 and Sage 300).We also offer best-in-class Sage ERP and Sage CRM customization and development services to Business Partners, End Users and Sage PSG worldwide. Greytrix helps in migrating to Sage CRM from ACT, Goldmine and other CRM's.
For more information on our integration solutions, please contact us at sage@greytrix.com. We will be glad to assist you.