Our GUMU for Sage CRM – Sage Pro is a real time bi-directional link which synch data from Sage CRM to Sage Pro and vice versa. In GUMU™ integration link, user can create order using standard Sage CRM opportunity workflow and later it can be promoted to Sage Pro by running GUMU™ promote order process.In this blog we will discuss the steps to promote Order from Sage CRM to Sage PRO.
New Stuff: GUMU for Sage CRM-Sage PRO is now compatible with latest Sage CRM 7.3
Please Note :- To view/Promote Orders from Sage CRM to Sage Pro, It's very important that it should be accessible to Sage CRM users. It can be done from Sage CRM  Administration> Sage Pro ERP Admin> Security Matrix page. Here admin can decide whether to allow/deny CRM user from particular integration functionality to Sage CRM users.



Let's walk through the steps to promote order from Sage CRM to Sage Pro
1. Select an Integrated Customer for which user want to create an Order
2. Select the Opportunity tab and create new opportunity for the customer.
3. Under that particular opportunity which has been created for the company here users will be displayed with 'Orders' tab for entering the order information.
4. Click on New button to create a new order.



5. The order entry screen will load all the default values for dropdown fields like Salesperson, Sales category, location etc. for corresponding customer.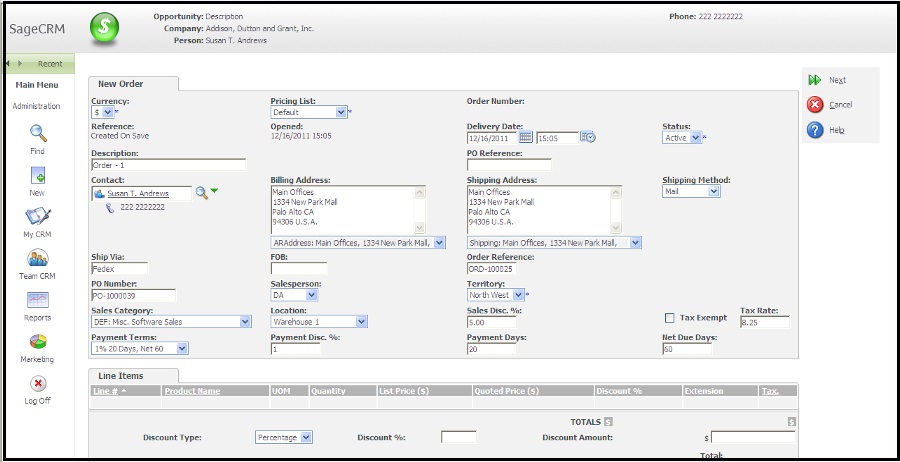 6. Click on the Next button to Save the Order Header.
7. Click on New Line Item to add necessary line items along with quoted price information and save the line item.
8. Once line item is added, user will be able to see Promote to Sage PRO ERP button.
9. Click on the Promote to Sage Pro ERP button to promote the order to the Sage Pro ERP system.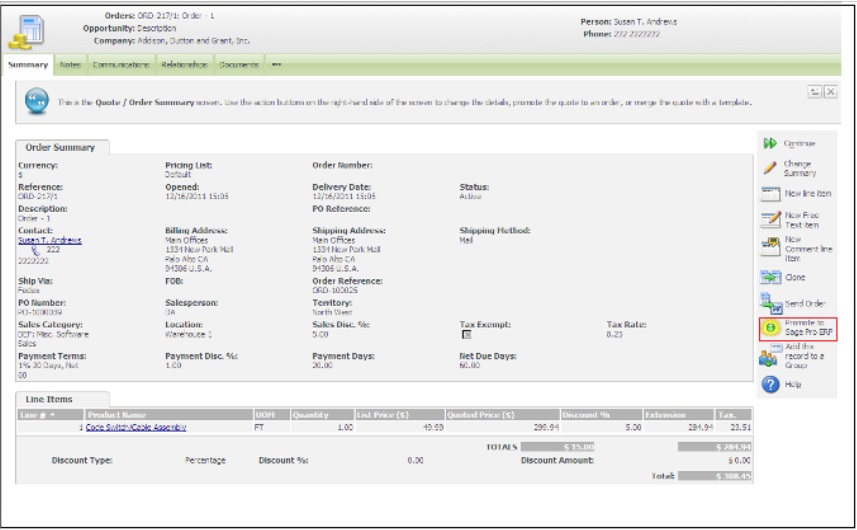 10. If Promote order is executed successfully, users will be notified that the order has been promoted to Sage Pro. If there are any errors while promoting order, it will be display accordingly.



Once the order is promoted in Sage Pro, you can view the Order created from Sage CRM in Sage Pro with the order number promoted in Sage CRM.


Also Read:
1. Sage Pro ERP Integration with Sage CRM – Troubleshooting Tips
2. Greytrix releases new GUMU SageCRM integration with Sage Pro ERP
3. Sage CRM with Sage Pro Multi Company
4. Greytrix – Sage CRM – Web OE for Pro
5. GUMU for Sage CRM – Sage PRO integration – Sage PRO side configuration