In our previous blog, we discussed about creating orders using Special item. In this blog, we will discuss about creating orders using comment Line item.
GUMU Sage 100 Integration Trial | Video | Blog | Demo Machine
Comments items are Non-Inventory and Non chargeable items which are added in the Sales orders to provide additional information about the line item added.
Using GUMU™ Sage CRM – Sage 100 integration, user can create sales orders with comment line item using below steps.
– In Sage CRM, create an order and click on the next to save the header information.
– Click on the New Comments Line Item button and add your comments.
New Stuff: Calculate Sales tax in Sage CRM using AvaTax API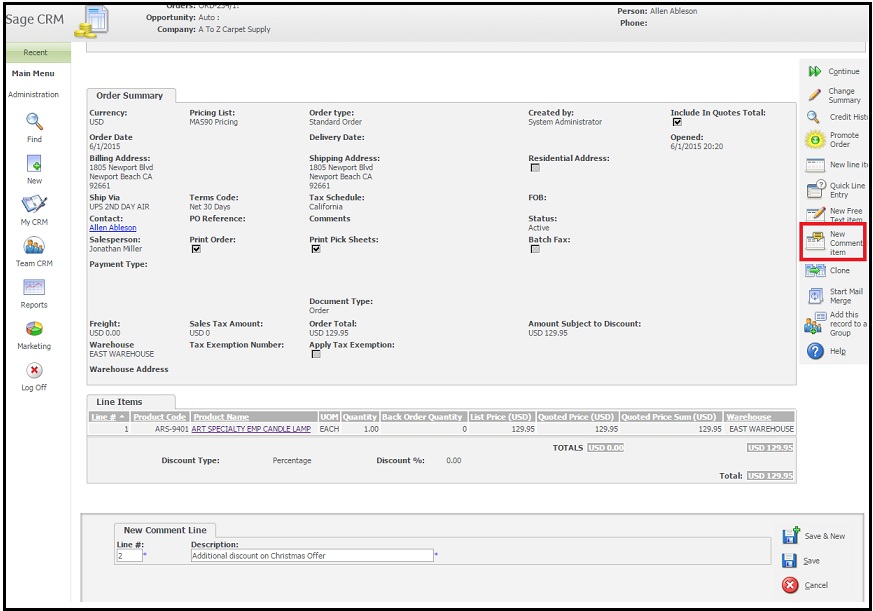 – Click on the Save button to save these details
– Later you can promote this order to Sage 100 using Promote button.
Once order is promoted from Sage CRM to Sage 100, you will see an item added to Sales order with /C
item code. In comment field of that item, you will find the description which you entered in Sage CRM.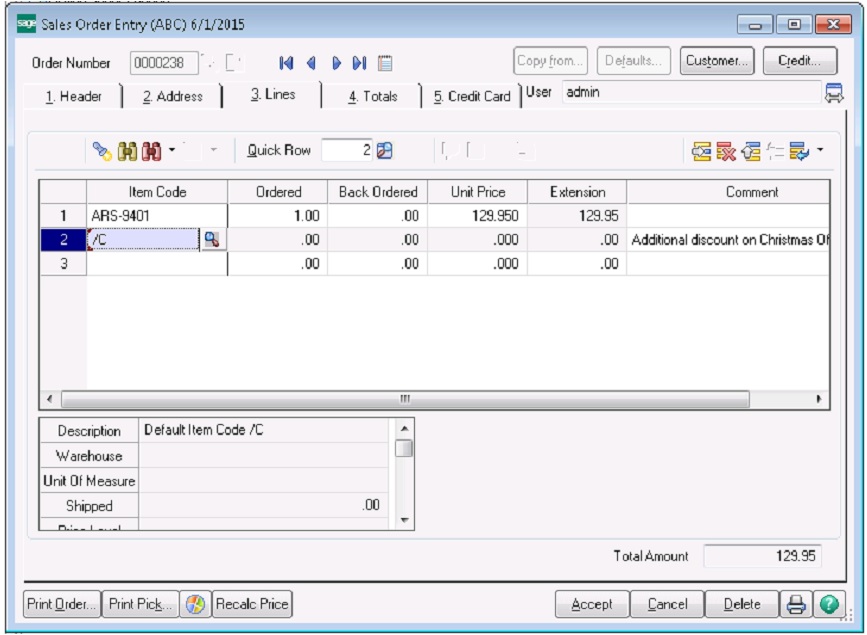 Apart from the above approach, user can also select the Sage 100 items with item type "Comment"  and which are marked as "Sales order" in Sage 100. For any further assistance you can always contact us on sage@greytrix.com.
Also read :
1. Registering GUMU™ Sage CRM – Sage 100 integration
2. Calculate sales Tax in Sage CRM using AvaTax API
3. GUMU Sage CRM – Sage 100 integration – Help Button
4. Accelerate your Line Item Entry process using GUMU Integration
5. What's New – GUMU integration is now compatible with Sage 100 2015