As we all know, every Organization has one or more persons associated with them. Sage CRM also allows to maintain such linking with the help of Company and Person entities which are thereby used to manage Sales and Service records.
New Stuff: Greytrix Development Services for Sage CRM
Suppose, you are uploading Person/individual data in CRM using Data upload functionality and you forgot to assign company for some persons. Then, you can do the data upload again by mapping the company against persons else you can merge the Person with the company by following below steps.
1. Login to Sage CRM.
2. Find the person against whom you want to link company and click on Change button.
3. Click on "Merge Person" button which will open below screen.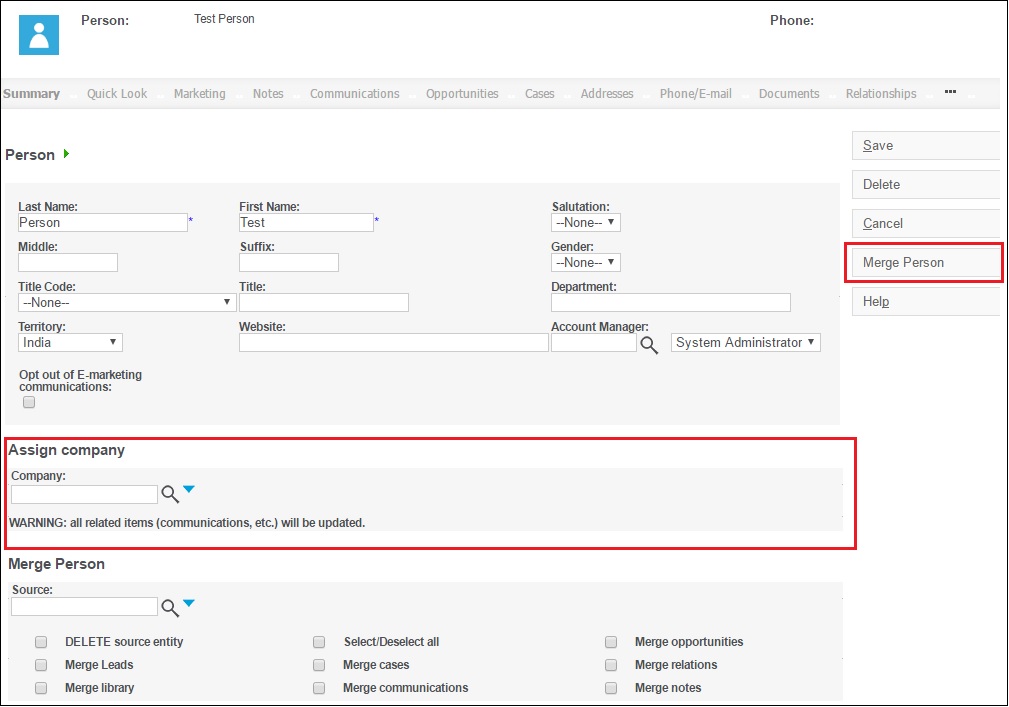 4. Find the company using Company SSA field and click on save button.
This will link your Person with selected company. Also, it will move all related communications, opportunities, and cases to the company.
Well, the "Assign Company" section will be available to only those users for whom "Assign Individual To Company" field is set as "Yes" at user level. Please refer below screenshot for your reference.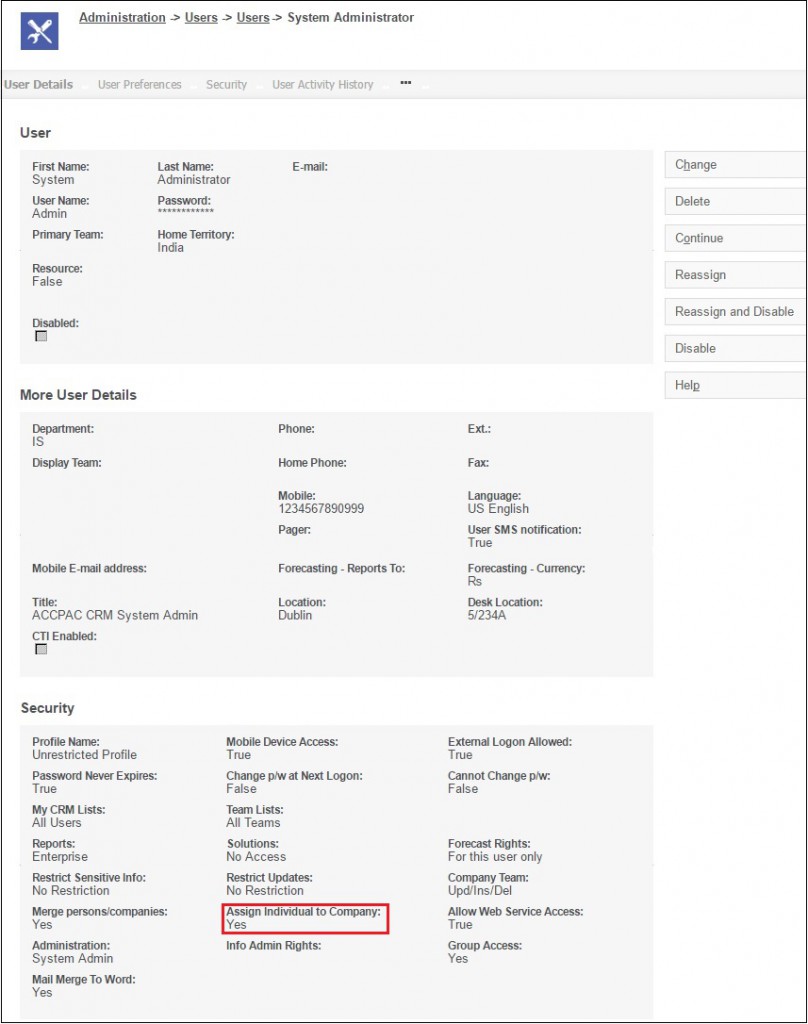 Also Read:
1. Enable Pipeline for Cases and Opportunity on Company and Person context
2. Company Notes Tab in Sage CRM
3. Introducing workflow on Company Entity
4. Lead to Company/Person Field Mapping
5. Associate Company and Persons to Primary entities in Sage CRM for Mobile