Almost every organization now a days maintain some or the other Data Management system for the Company as well as the Employees. From matching up to latest and easy to use features, Security always remains one such feature in every system that cannot be compromised with. Sage CRM has very well maintained the Data Security mechanism by giving the provisions such as Security Rights, Password Policies, and Password Expiry and so on. Though the System Admin is liable to implement the Password Policy in CRM, Non-Admin users can set their logon Password by either of the two ways.
New Stuff: How to disable GUMU from Sage CRM and Sage 100 
Any Non – Admin user can set their logon password by following two ways –
1.    From the Login Screen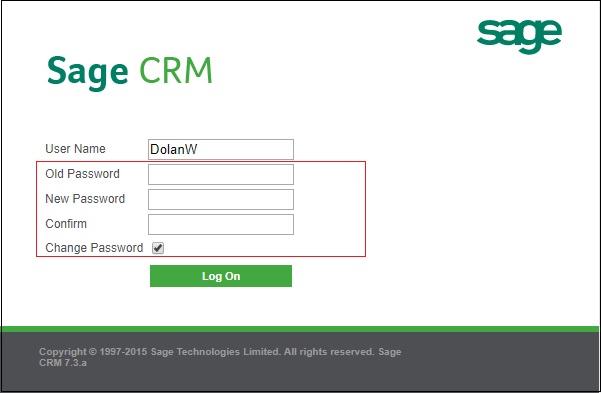 Checking the Change Password checkbox will allow the User to reset the password as shown above.
2.    Login into the CRM and then select the Preferences option from Profile Menu as shown in below screen shot.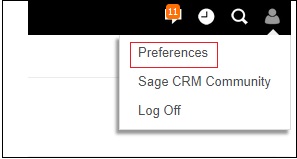 3.    From Preferences click on Change Password Button, as shown in below screen shot.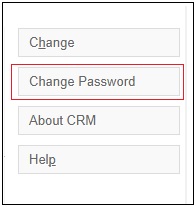 4.    New window will be pop-up as shown in below screen shot, change the password and save it.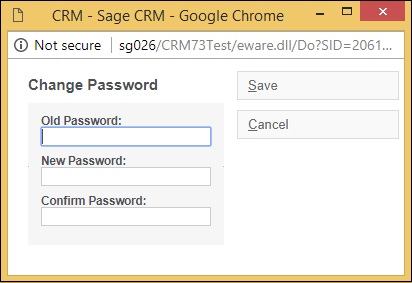 Also Read:
1.    Restriction of characters in CRM passwords
2.    Implementing Password Policies in SageCRM
3.    Set field text type to Password on CRM screen at run time
4.    Password Security for Sage CRM Self Service Portal
5.    Password Checker in CRM while creating users.