Many-a-times, clients require executing a particular .EXE file in Sage 300 ERP on daily basis, for a specific time. Using Scheduling >> Reminder List, user would be able to get popup for setting up reminders, but cannot run EXE file automatically, making it a very tedious task, to do manually for each day. Hence, User need to run Task Scheduler from Windows >> Control Panel.
For instance, user may want to create "Price List Code" for each item in database on daily basis by using EXE file.
Steps to run EXE using Windows scheduler
a) Navigate to Start >> Control Panel >> Administrative Tools >> Task Scheduler
b) Click on Task Scheduler >> Create Task option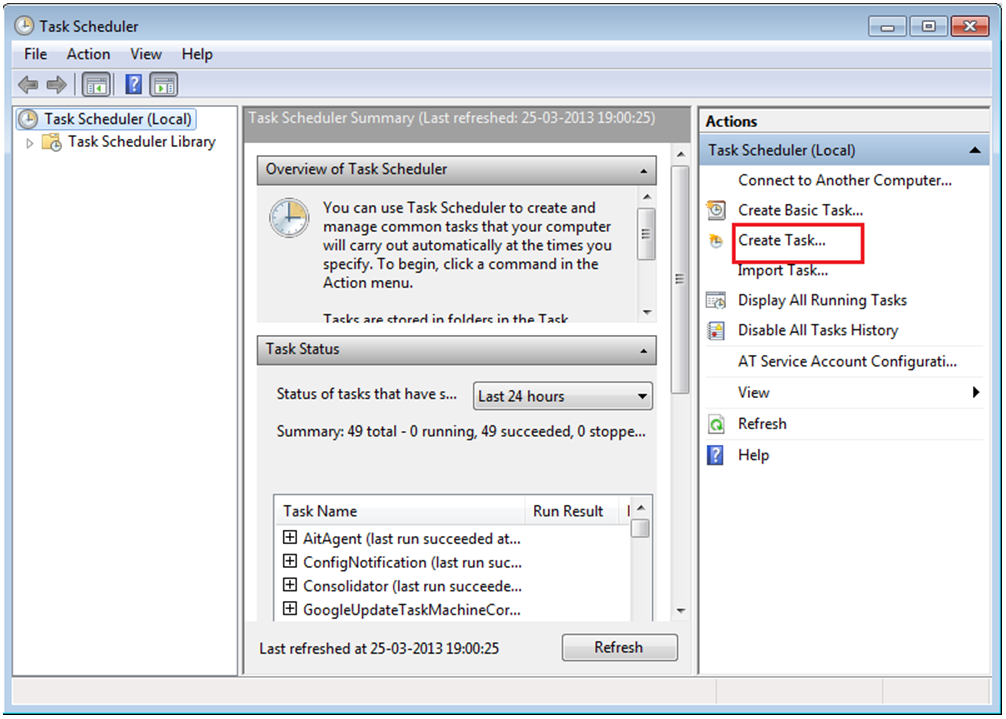 New Stuff: Auto Generate OE Confirmation Report in PDF format in Sage 300 ERP
c) 'Create Task' UI will get opened.  In General Tab, Enter Task Name.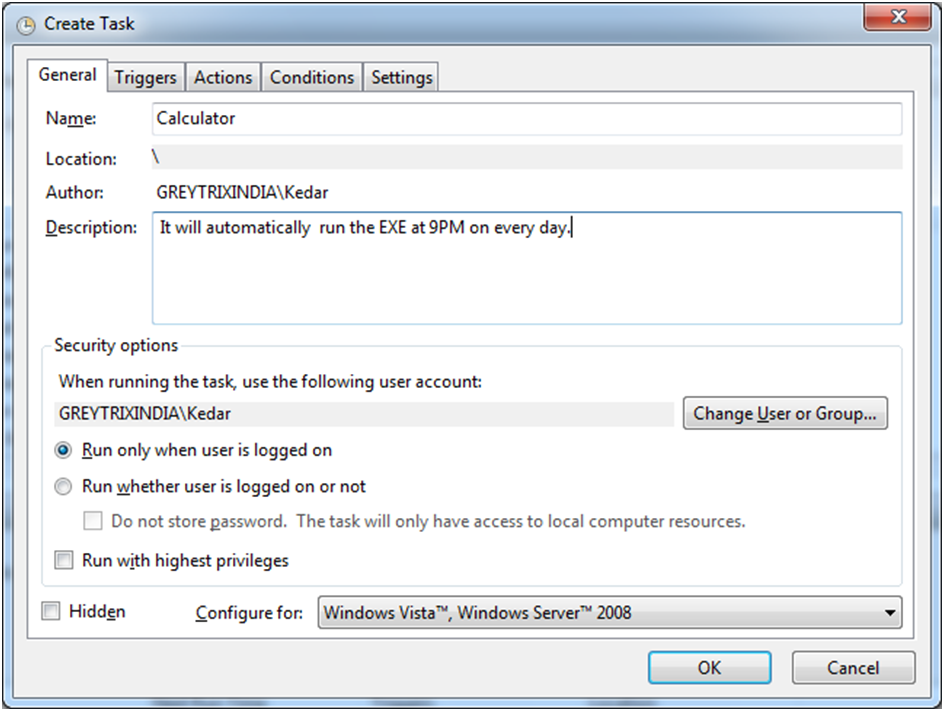 d) In case you want scheduler to run even if user is logged off, then select the check box (Run whether user is logged on or not
e) Then navigate to Action tab and select New.
f) 'New Action' UI will get opened.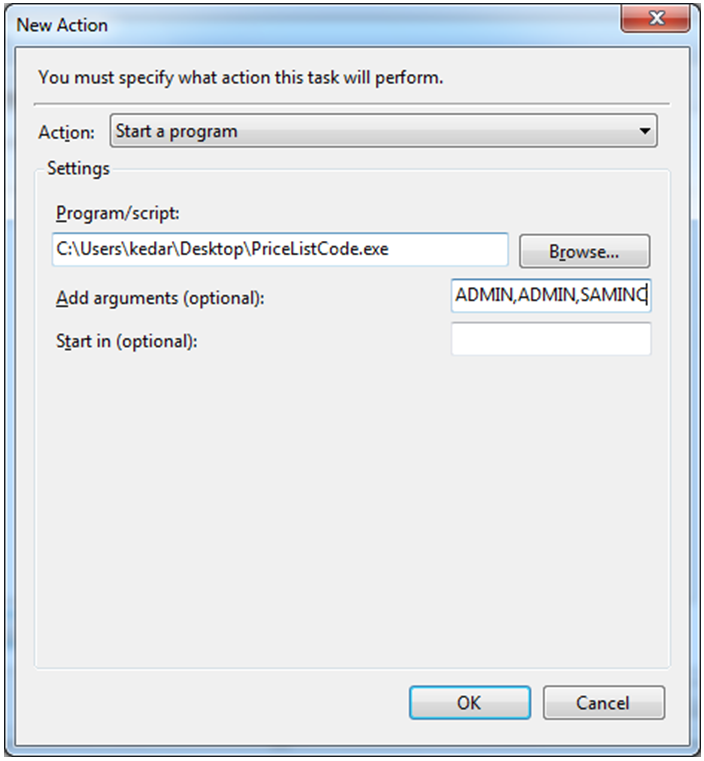 g) In 'Program/Script' select 'EXE' file, for which you want to run using Browse button.
h) In 'Add arguments (optional)' field, enter Sage 300 User Id, Password, and Company Name.  Separate these fields by comma (ADMIN,ADMIN,SAMINC)
i) Click on OK >> 'New Action' UI will get closed.
j) Now, navigate to Triggers Tab >> New >> 'New Trigger'; an UI will get opened.
k) Add a scheduler to run the EXE.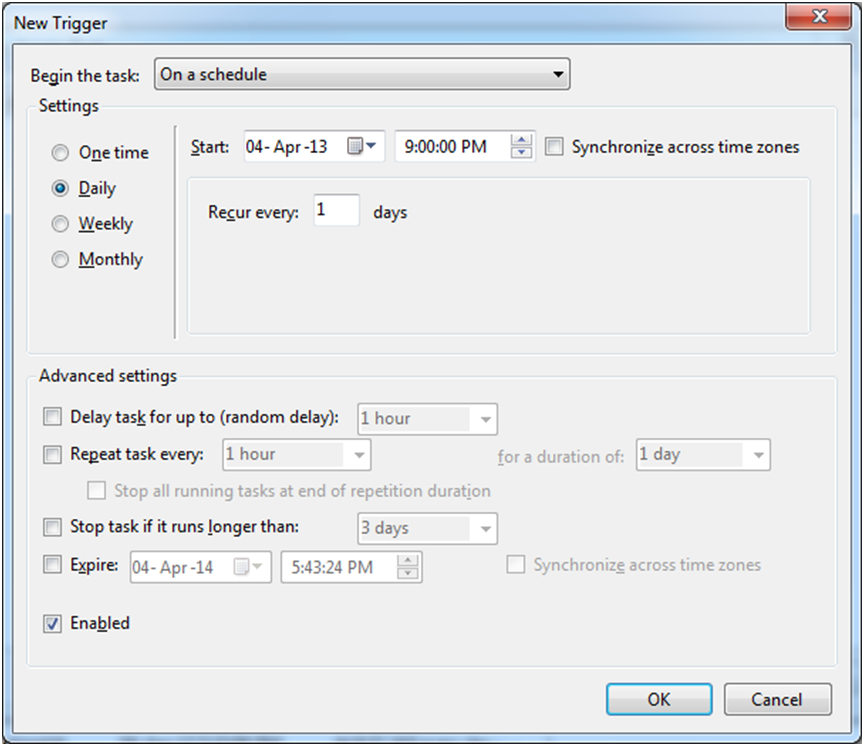 l) Click on OK >> New Trigger UI will get closed.
m) Now click on OK button in 'Create Task' UI.
n) A pop up will get opened asking for System User Id and Password. Enter details and click on OK.
As a result, EXE file would run on daily basis as set in windows scheduler. Hence, making it easier for the users to automate their Sage 300 ERP process, reducing the time consumed to run EXE File on daily basis.
About us:
Greytrix have some unique solutions of Sage 300 ERP integration with Sage CRM, Salesforce.com and Magento Ecommerce. We offer 20+ add-ons for Sage 300 ERP. It also offers best-in-class Sage 300 ERP customization and development services to business partners, end users, and Sage PSG worldwide.
Greytrix helps in migrating to Sage 300 ERP from Sage Pro, Sage 50 US, Sage 50 CA, Sage 50 UK, Sage Business Works, Sage Business Vision, QuickBooks and MS Dynamics Great Plains.
For more information on troubleshooting the error on Sage 300 ERP, please contact us at Sage@greytrix.com .We will be glad to assist you.
Also Read:
1. Run VBA Macro without Logging to Sage 300 ERP
2. Recurring Payables in Accounts Payable module of Sage 300 ERP
3. Financial Budgeting in Sage 300 ERP
4. Plan Execute Track Measure – For ERP Implementation
5. Create Recurring Entries in General ledger of Sage 300 ERP
6. Create custom startup folder in Sage 300 ERP