We are excited to announce release of our new solution Greytrix Customer Portal for Sage 300 ERP.
Greytrix Customer Portal for Sage 300 ERP (formerly known as Sage Accpac ERP) opens a self-service access to your customers. Customer Portal of an organization gives their customers and business partners' ability to access products information and place an order of required product from any internet enabled device. We have released Customer Portal designed especially for SME to boost their sales of product and increase services to customers.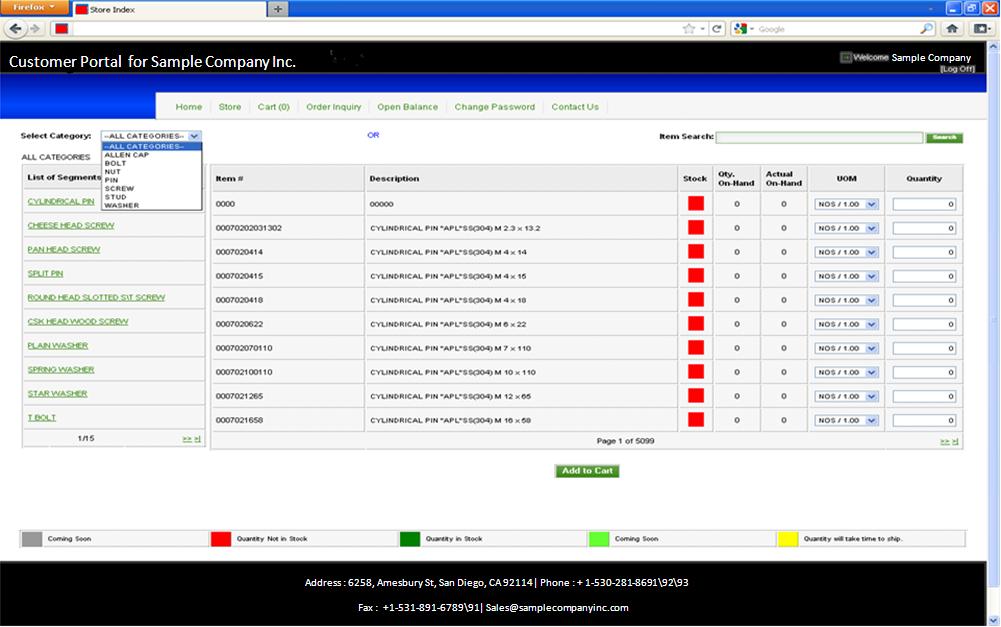 With the Customer Portal, you can empower your customers by providing them complete access to up to date and accurate information. It is a cost-effective solution that eliminates countless phone calls to verify the status of sales orders. By enabling your customers to make payments in the system, it will lessen time-consuming paperwork to reconcile accounting discrepancies resulting from incorrect billings and payment applications. The added convenience at your customers fingertips and the reliable automated payment entry processing result to an improved customer relationship, a sure win-win for both your business and your customers.
Greytrix Customer Portal and Sage 300 ERP systems are linked to each other thereby enabling the transferral of a multitude of information from Customer Portal to Sage 300 ERP systems, and vice versa. The synchronization is automatically done, in real time. There is no need to manually import or export data ensuring accuracy of transferred data
KEY FEATURES
* Provides a shared view of data between company and customers for greater transparency.
* Self-service access to your customers to manage their accounts.
* Automated payment processing lessens human errors.
* Reduces unnecessary administrative and overhead costs.
* Helps you keep up with increasing sales volume while minimizing costs.
* Online, real-time integration with Sage 300 ERP.
View Current Orders and Order History : The 'Order Inquiry' menu provides your customers with a snapshot of their Orders. On this menu, they can check their outstanding orders and amount, view full order history for previous orders, and preview their statements. For each order, the system provides details on the shipped quantity and Quantity on backorder.



The Customer Portal also extends your billing and collection facilities by providing your customers with updated balances of their accounts online and in real time. This enables customers to review their accounts anytime and spot any possible discrepancies sooner. With this capability, your accounting department can avoid the time and expense of generating and mailing hard-copy statements to your customers.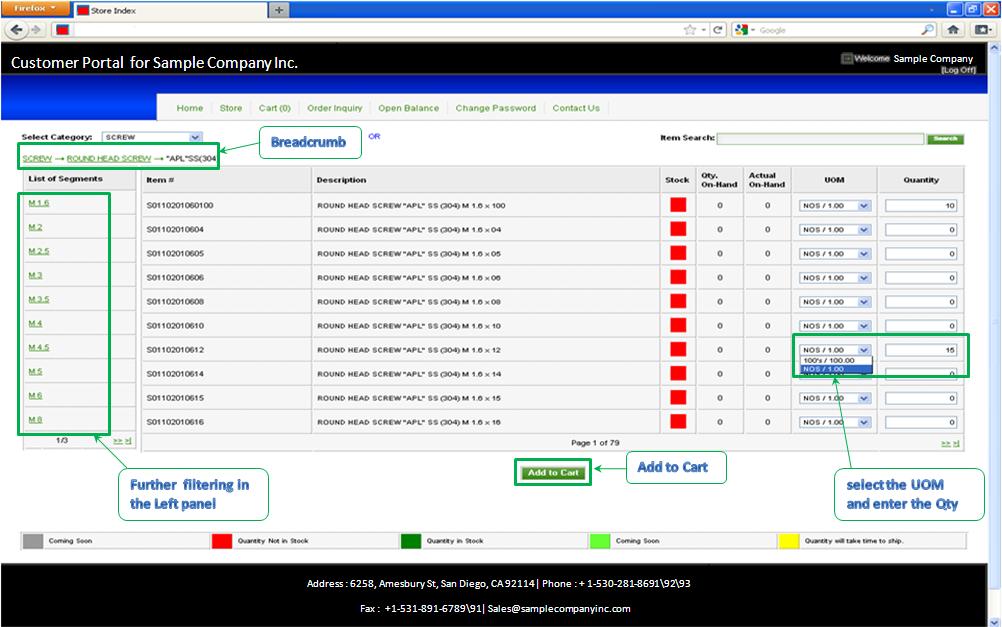 This gives an overview of how Greytrix Customer Portal works with Sage 300 ERP (formerly known as Sage Accpac ERP)