Whenever User login to Sage 300 ERP (formerly known as Sage Accpac ERP); Sage 300 system asks user to provide a password.

This is because of enabling application security option at the time of database setup.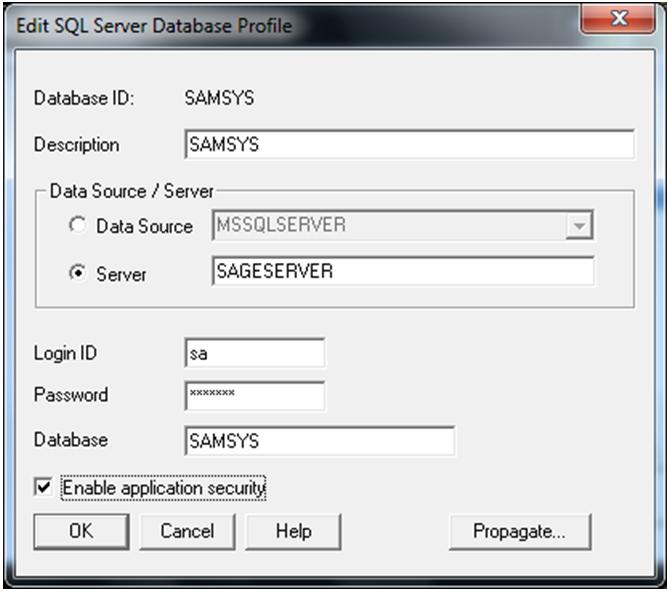 This feature of Sage 300 provides an additional security at the time of login. If user unchecked Enable application security option, Sage 300 system will not ask for password at the time of login.

Advance security settings:  Advance Security Settings of Sage 300 provide users with various security options such as mentioned below;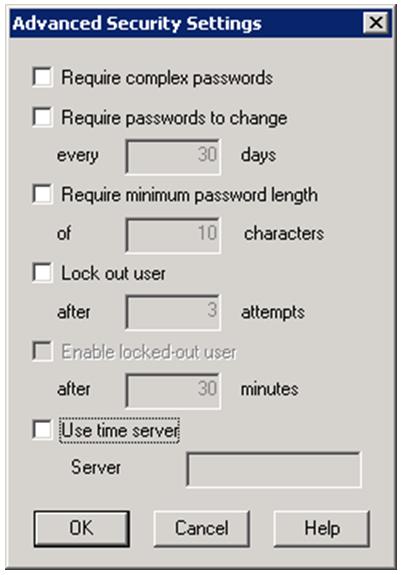 1. Require complex passwords: Enabling this option will ask combination of Alphabets, Numbers & Special character as password.
2. Require passwords to change:  Makes it mandatory for the user to change password in given number of days (a range between 1 to 999 days).
3. Require minimum password length: Makes it mandatory to select a password having minimum length as specified here (a range between 4 to 64 characters).
4. Lock out user:  Locks out user if user makes three consecutive wrong attempts at password. Sage 300 will lock the user until ADMIN sets the respective user to Unlock. User can set number of attempts before lock out between 1 to 999 times.
5. Enable locked out user:  This option will only enable if we check Lock out user option. We can unlock the locked out user automatically after a stipulated time period specified here, between a ranges of 1 to 30000 minutes.
6. Use time server: Here you can specify which server needs to be connected to for referring to as system   clock for calculating Lock Times.