In Sage 300 ERP (formerly known as Sage Accpac ERP) has a predefined function of GL security, which helps users to establish control over the GL segments and accounts at the GL level.
Before using this function, user has to make sure that they have checked the option of 'Use GL security' in GL options. Once User checks this option, they will get an icon for Account Permissions in GL accounts.

User can grant permission to respective users at GL level based on the GL segments you define. Thus in a company where multiple locations are defined as GL segments you can use this functionality to make sure that appropriate users are accessing proper segments or locations.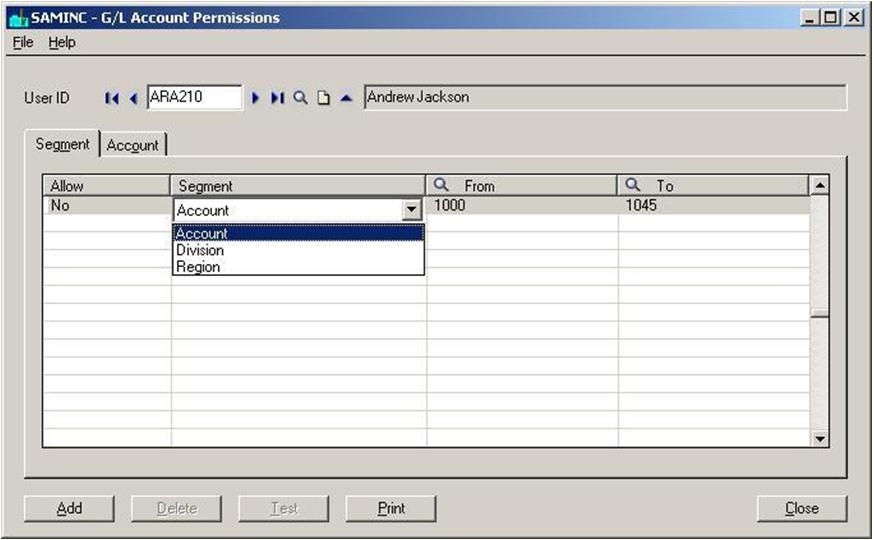 User can select end user and assign access to them individualy, which would make sure that the particular user does not have access to all other things which he is not intended too. Basically, this will help in avoiding situation where user selects a wrong account and posts the entry.