Greytrix TDS for Sage 300 ERP (formerly known as Sage Accpac ERP) allow its Users to maintain TDS Accounts at Branch level. So, just in case users want to have location accounting for TDS, they can create each location as a branch and can have the benefits of Location Accounting.
Let us have a look and see how this can be done…
To achieve this functionality, user need to create branch code as their separate location in DT Branch Details screen. Branch Details has option to select different TDS accounts for every branch.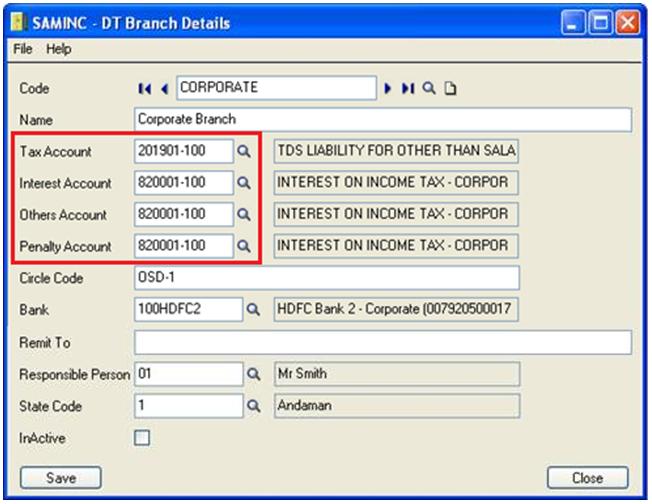 Thus, job will be assigned to DT party vendors with branch code in Party Details.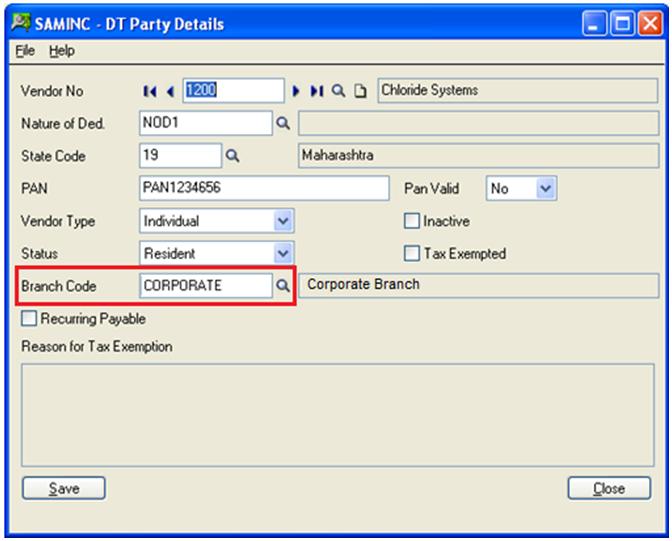 Thus, whenever deduction would be done branch wise, accounts would get affected i.e. Location wise accounting is in effect.
Note: Greytrix TDS generate E-filing branch wise, so user needs to generate E-filing files for each Branch.