If user is using a Project and Job Costing in Sage 300 ERP (formerly known as Sage Accpac ERP), then they would be able to enter job related orders in order entry/shipment entry program and track cost in PJC directly without creating an OE invoice with help of Project Invoicing option.
If User selects Project Invoicing option, Project and Job Costing handles all the billing for order/shipment. Order Entry does not create an invoice, but passes this information into Project and Job Costing for calculating the extended billing amount and the cost portion for the order.
To use Project Invoicing option, follow below mentioned simple steps;
1. Navigate to O/E Transaction >> Shipment Entry and Enter Customer details; select check box options "Job Related" and "Project Invoicing".
Note: Project invoicing option will get enabled only when Job related Check box is checked.
2. Enter details and post the shipment.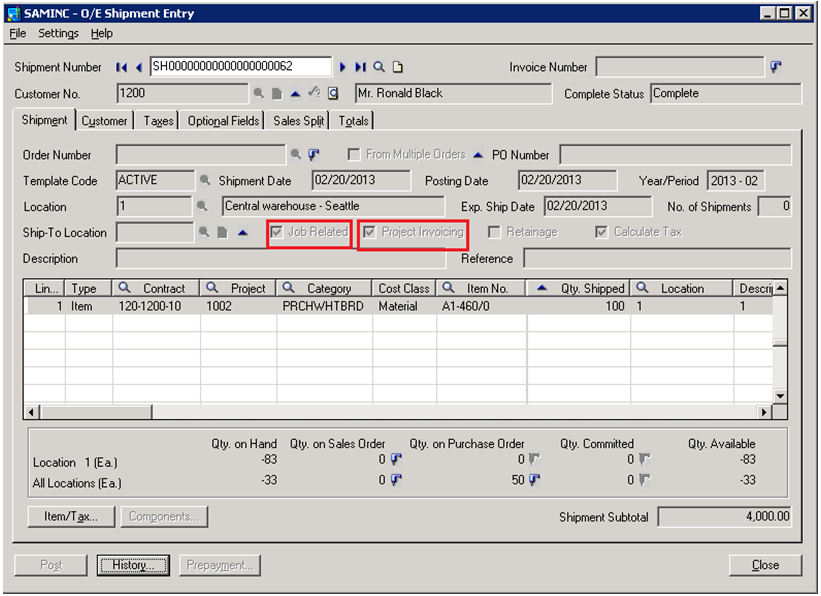 3. Run IC Day end Processing.
4. Then navigate to PJC Periodic Processing >> AR Billing >> Create Billing Worksheet >> Generate a Billing No for the shipment created in OE.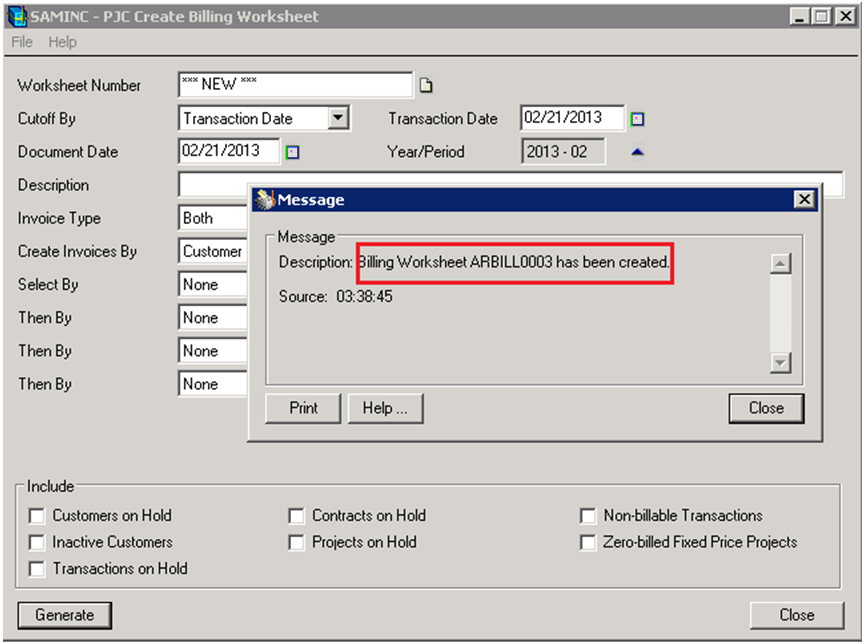 5. Once Billing Worksheet No. is generated, user can create AR Invoice Entry through the Billing Worksheet UI.
6. Now navigate to PJC Periodic Processing >> AR Billing >> Billing Worksheet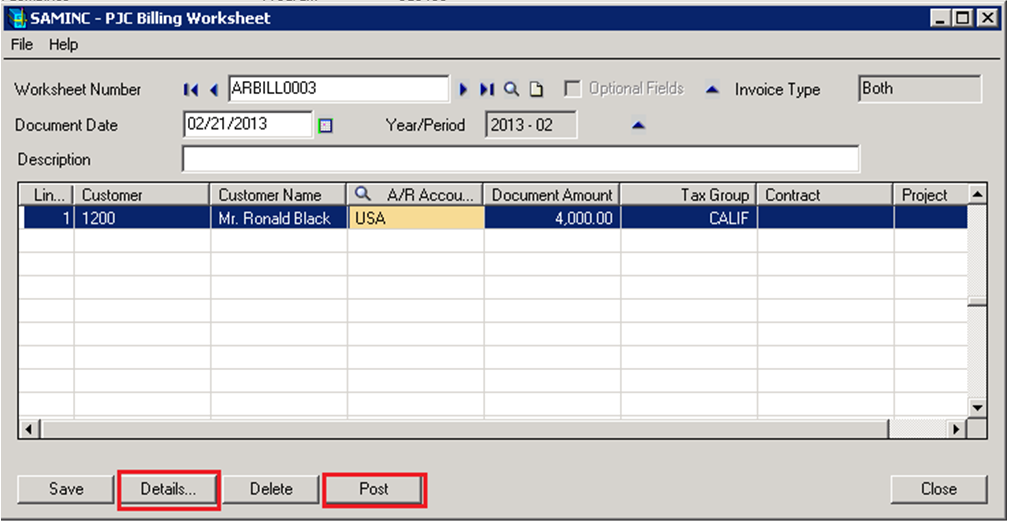 7. In Billing Worksheet UI, Details button will let user view Order Details and clicking on Post button will result in AR Invoice Batch.
Thus, in Order Entry screen, users are allowed to handle complete order processing cycle in a single UI. It creates the order and shipment in Order Entry and manages the billing and invoicing in the Project and Job Costing program.
Note: User can create Job related Order/ Shipment only when detail line Category is Material.