Preparing reports directly without any software assistance is generally not an easy task, especially in the absence of an in-house IT support team. Software vendors might not be readily available or external developers might be a costly and unreliable affair to maintain and control.
For this sort of uncertainty, Sage 300 ERP (formerly known as Sage Accpac ERP) comes with an innovative solution to deal with this by introducing "Financial Reporter Add-on", which enables users to create their own reports without any help from vendors or developers.
Financial Report is one of the powerful tools in Sage 300 ERP. With the help of Financial Reporter users can generate various type of MIS Report based on General Ledger data.
Financial Reporter is based on following concept;
1. Financial Report is a spreadsheet containing functions that read data directly from general ledger of Sage 300 ERP.
2. Financial Report creates statements based on specification and options, user choose when they want to print or view final statements.
3. Once the report is printed, user can use any other spreadsheet function to further process the data.
4. While creating a financial report in Financial Statement Designer, user can enter formula that allow them to drilldown to associated transactions in the resulting report.
Following exercise explains the 'Drill-Down' feature of Financial Report of Sage 300 ERP in detail;
FR Drill down works only with formulas that contain the following transaction functions:
a) FRTRN (used for Transaction Data)
b) FRTRNA (a variant of FRTRN with different convention for handling of Dr. and Cr. values)
c) FRTRNCR (used for denoting Credit part of transactions data)
d) FRTRNDR (used for denoting Debit part of transactions data)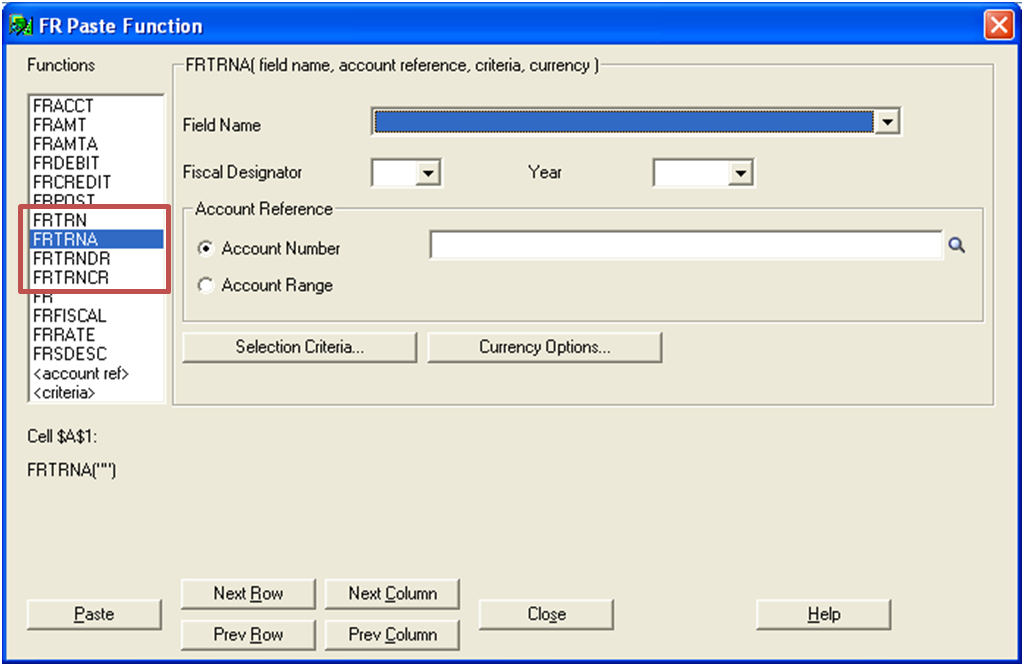 In the G/L Financial Statement Designer screen, " Drill down information" option has been provided to Print G/L Financial Statements form and to view Financial Report, so that users can include drill down information in generated output. This feature is available to user, while saving the output in Excel file format or while sending the output to E-mail in Print Financial Statements. Navigate to Sage 300 >> General Ledger >> Financial Reporter >>Print Financial Statements, to Print.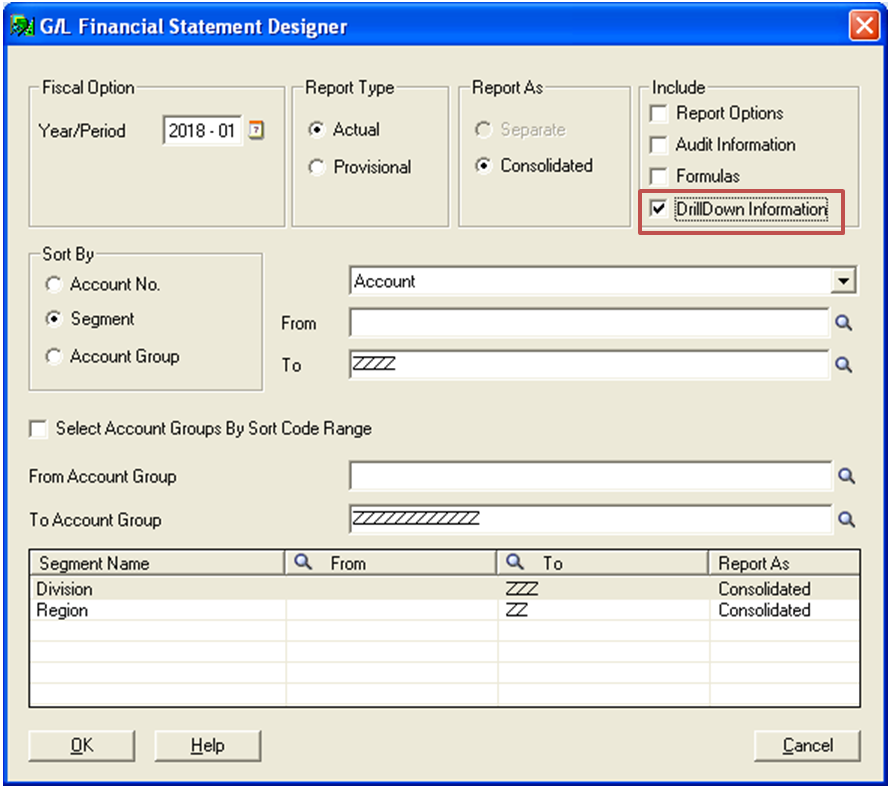 Then in Report, to drill down from transaction in Journal Entry, right click on cell and click the FR Drill down button. This would open the underlying transaction.
It would in turn takes users to list of transactions forming that value, which can be further drilled down at the level of individual entries.
In this way, users can easily identify all the entries, which form up a value on your Profit and Loss or MIS reports.
Related Posts:
1. Financial Reporter in General Ledger Module of Sage 300 ERP
2. Statement Designer Error in Financial Report of Sage 300 ERP