In Sage 300 ERP 2012 (formerly Sage Accpac ERP v6.1), there are various innovative features, which would help users to simplify their tasks/processes. In this blog, we would be discussing about one of such feature i.e. Exclude Inactive Account Option.
In General Ledger Chart of Accounts Report screen a new option, i.e. Exclude Inactive Account option is available in Sage 300 ERP. This option allows users to specify whether to include inactive Accounts in reports generated from this screen.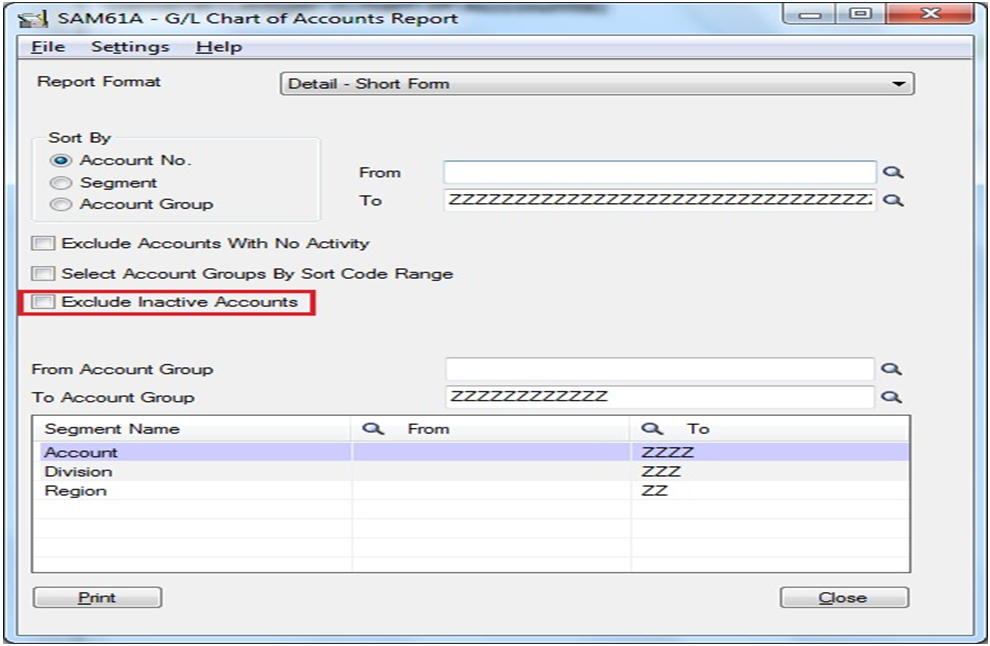 Report is a list of the range of General Ledger accounts according to their selection criteria and the sort format user provides. In addition, while printing report, users can filter accounts by account number, segment, account group, account sorted group, or optional field. User can also specify type of report; range of entries, either accounts or segments, they want to print.
Therefore, with help Exclude Inactive Account option user can include/Exclude Inactive item from chart of accounts report and make record processing easier.