In Sage 300 ERP, users can do inventory related transactions in Inventory Control, Order Entry, and Purchase Order by simply entering standard Sage 300 ERP item number in transaction screen. It allows user to define inventory item number in users own way by creating Manufacturers item.
Manufacturer's item numbers are automatically translated during data entry into inventory item numbers. Let's see how manufacturers' item works,
Navigate to Inventory Control >> IC Items and Price List >> Manufacturers' Items
Say for an instance, we consider item number A1-103/0 from Sample Company, and assign Manufacturers' Item Number A1001 and MN000021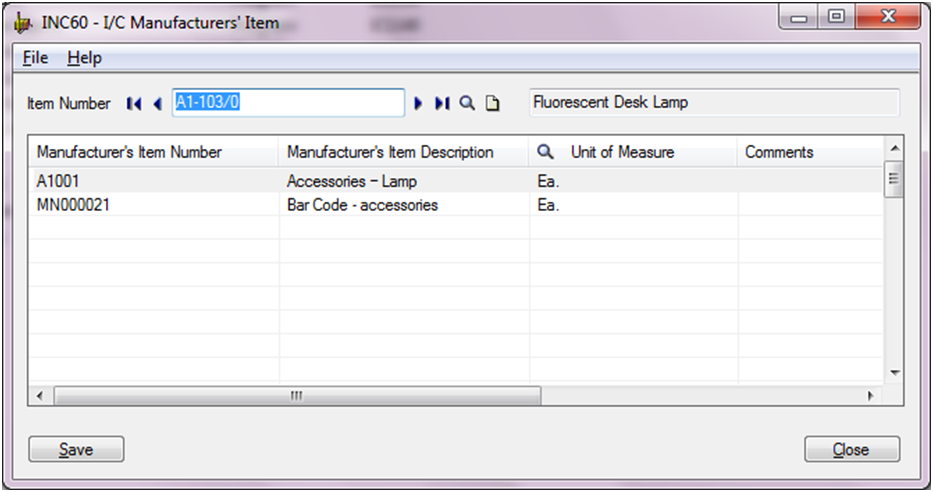 New Stuff: Set your own numbering for transactions in Sage 300 ERP using Greytrix Document Numbering
So now, user can use this Manufacturers' item number in any of IC, OE, PO modules during transactions. Say in IC module.
Navigate to Inventory Control >> IC Transactions >> Receipts
While making IC Receipts, user can use manufacturers' Item Number to search for particular item.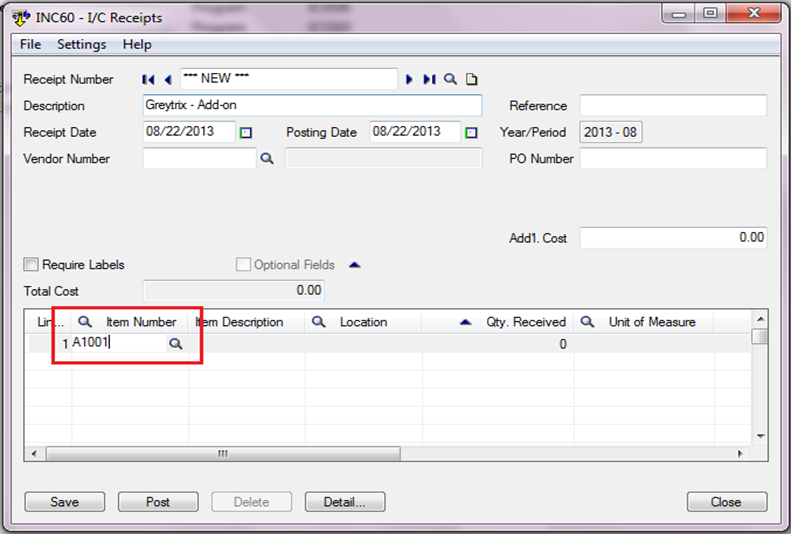 After entering Manufacturers' Item Number, press tab button to enter other details.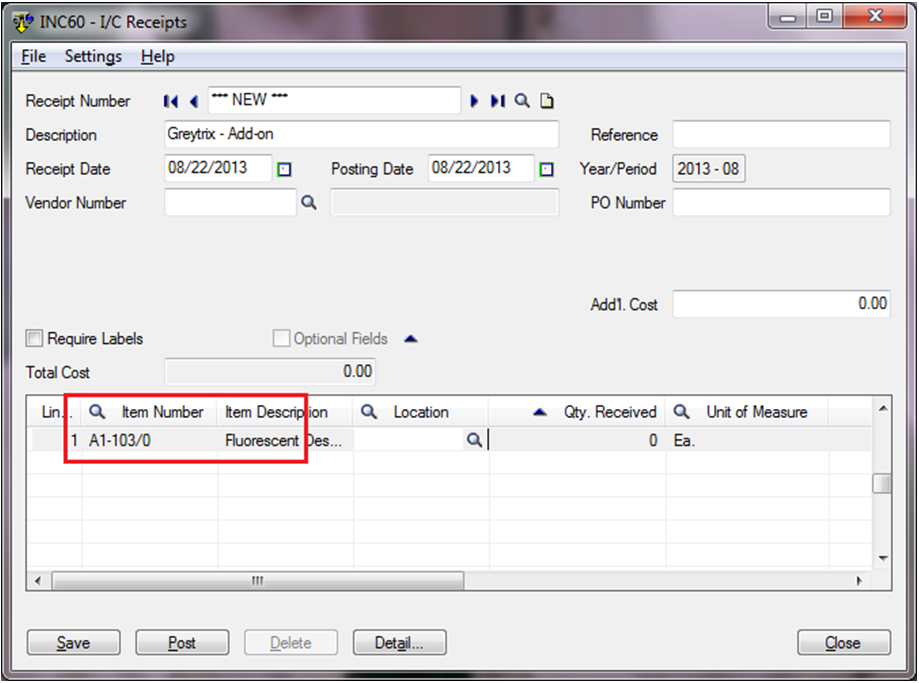 Also, there could be a scenario where same manufacturers item number is defined for different inventory items, as shown below

So in case, when user enters Manufacturers' item A1001, window will give popup allowing users to select standard inventory item of user's choice.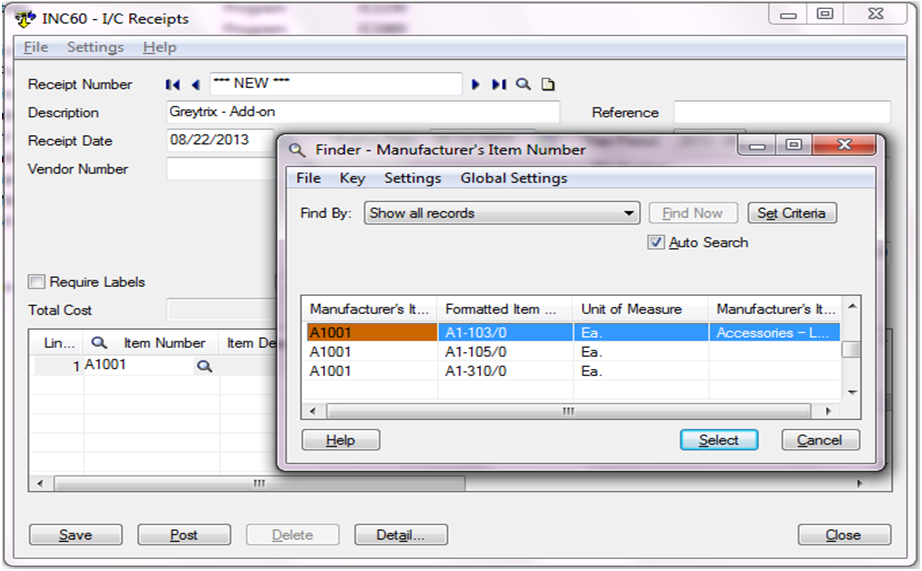 Hence users can simply create shortcut for items which are used frequently. This saves lots of time and do need to navigate through a long item list.

Note: User can add as many manufacturers' item numbers as they need for each item number.