In our previous blog, we discuss about "Auto Generate Document Number in GL Clearing Module for Sage 300 ERP". Now we will discuss about the reporting part in GL clearing, which shows GL reconciled data saved previously in GL clearing screen.
Once GL Reconciliation is completed, user can print reports to know the reconciled document. Report will have information such as GL Account Number, Reconciled documents, Amount etc.
– Greytrix Extended Report Pack for Sage 300 ERP –
– 5 Steps to Intelligent Reporting using Sage 300 ERP –
Report would help users to find out which transactions are reconciled, what are CREDIT / DEBIT amount of the transactions and their respective DATES?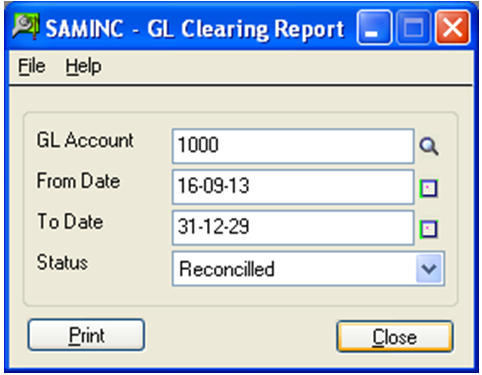 To print report, user has to filling in details such as GL Account number; transaction dates and select its status, before clicking on Print button. This will open report showing information about reconciled document against that GL Account.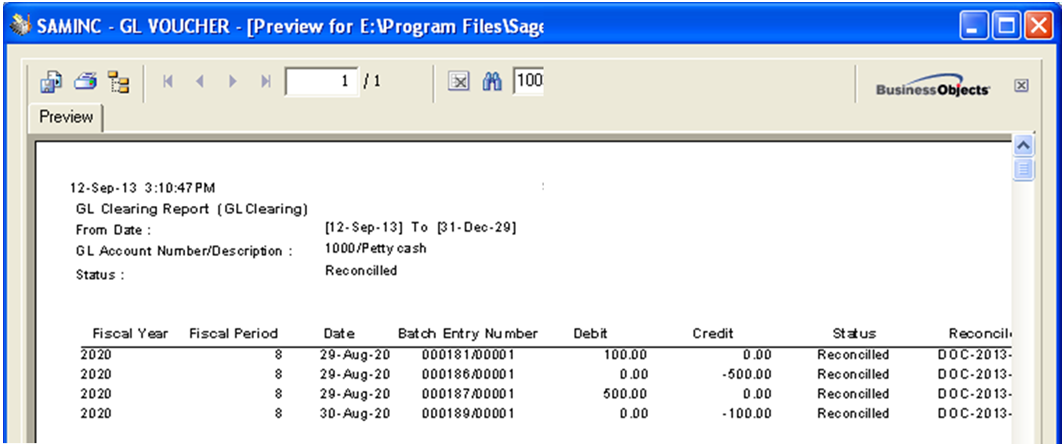 Hence, GL Clearing report will provide the information about GL Reconciled documents with their respective Debit/Credit amounts.