The ability to define the Inventory, Location wise is very important for most businesses today. That's why Sage 300 ERP has a provision to define All Locations to each Item or Specific Locations for items. It is advisable to setup at least one location for your Inventory Items before you receive the Quantity and Cost for the item at that location.
Our Other Blogs : Sage CRM | Sage ERP X3 | Salesforce.com
Sage 300 ERP has a good mechanism to assign Locations to individual Item defined in Inventory Control. To define the settings, navigate to IC Options in Inventory Control.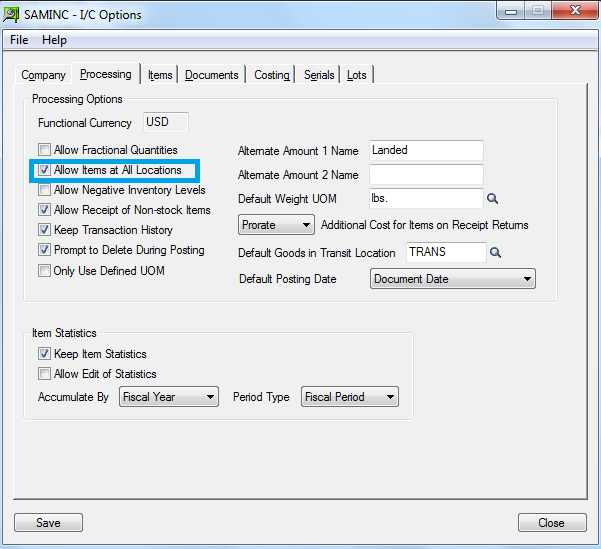 If this option is checked, the user need not define the locations for each item in Inventory Control. This allows the end users to start entering transactions involving any item at any location.
If this option is unchecked, then before you can enter the transactions for an item at a location you must use either Location Details Form or the Locations Form to assign the item to the location.
Let's consider an example, say if you want to allow an Inventory Item say, Pen only at some locations then in this case you need to ensure that the required setup is done in Inventory Control Location Details form. In this case, we want to allow the pen to be stocked at only locations 2 and 4 so we need to ensure that the Allowed field is marked as 'Yes', whereas it should be changed to 'No' where it should not allow to stock.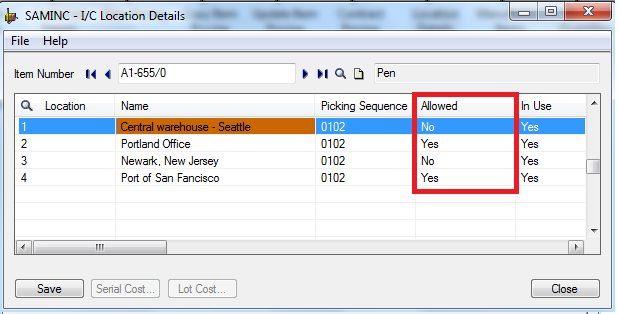 Now when a user tries to select the locations for the mentioned item at transaction time for which Allowed is set to No, then it will prompt the message "Item is not allowed at this location". Let us take into consideration one such transaction type, i.e while raising a Sales Order against a customer if the user selects the same item for which the location is setup to not allow the item at that location then it doesn't allow proceeding further. This is where security is enforced.
The New Stuff : New Unit Cost field on IC Lot Number Inquiry in Sage 300 ERP 2012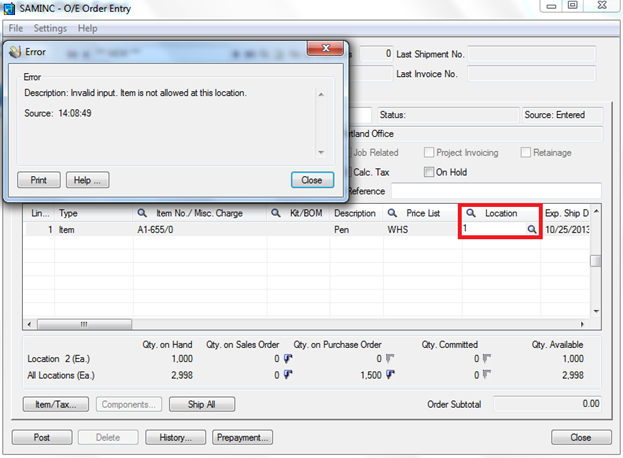 Sage 300 ERP makes it easy for you to get control on the critical job of managing Inventory Stocking specific to Locations. It is a flexible process that allows users to setup the Location to each item defined in Inventory Control and make changes whenever required.