There are various default settings available at the Company as well as Module level in Sage 300 ERP which makes the data entry easier and time saving.
The New Stuff : How to handle Inventory Shipment in Sage 300 ERP
In this blog we will discuss about the default settings available in Account receivable for Receipt entry where the same Bank is used to deposit Receipt for your company or Transaction Type is 'Apply Document'. These settings are most suitable for industries where there are advance payments and the invoices are made at a later stage and then applied to these advances.
Let's see these options which once set, can make the AR process simpler. Once these options are set, they will appear as default on the AR receipt screen.
1) For setting the default options, navigate to Account Receivable –>A/R Setup Options. Under the "Transaction" tab in "Receipt Options" you can set below defaults options.
• Default Transaction type
• Default Payment Code
• Default Bank code
• Default posting Date
• Default order of Open Documents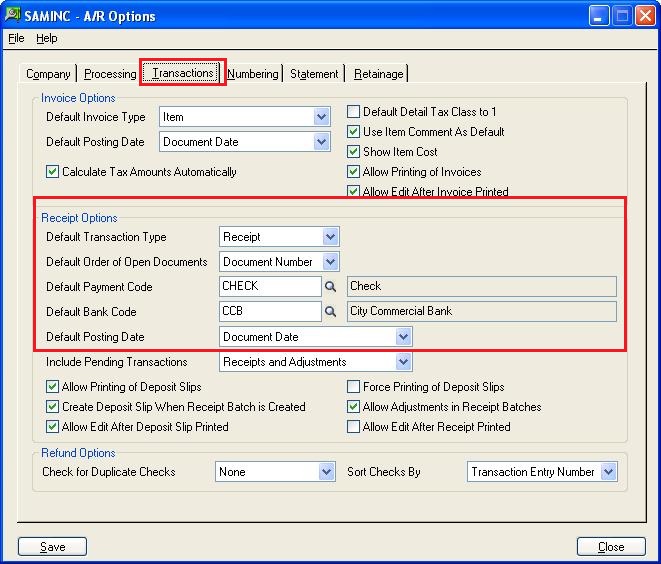 Note: You can change your choices for these options at any time, provided no other Accounts Receivable forms are in use.
2) After this setup when you will open new receipts, at that time, these default options which were set will be available on receipts with Posting Date same as the Receipt date. You can modify these default options if needed.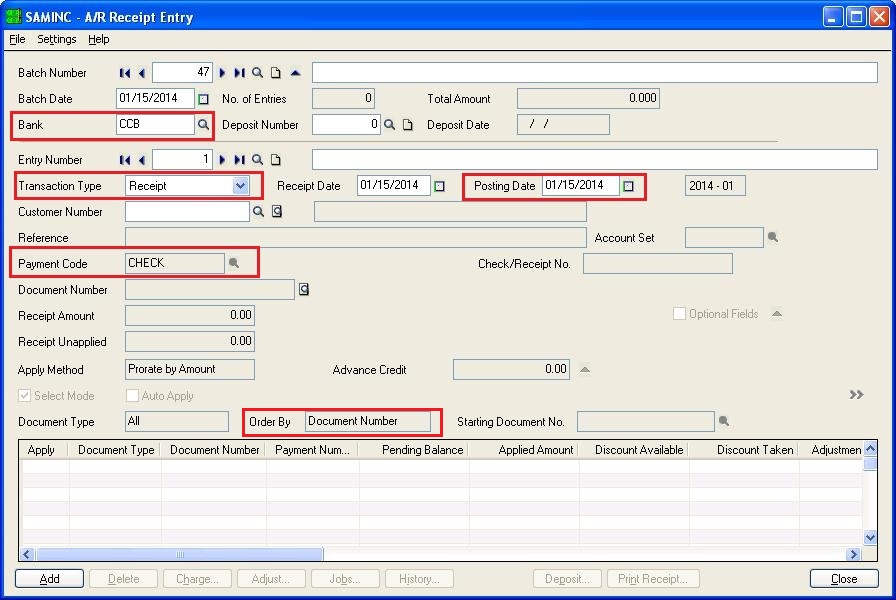 Note: If you consolidate G/L transactions, the posting date for consolidated entries is the last date of the fiscal period.