In Sage 300 ERP there are many useful inbuilt inventory reports. Let us see today "Inventory Movement" report which helps you to manage your inventory efficiently.
This report provides a complete movement of the stock including the quantities and extended costs of inventory items that were received in stock and shipped out of stock during the period that is specified.
Greytrix Blog: With Sage CRM you have "Better Control Over your Customers and your Systems too"
The report displays the stock activity showing each transaction in and out of stock for the period. Users can group items in all locations together or display items in each location separately.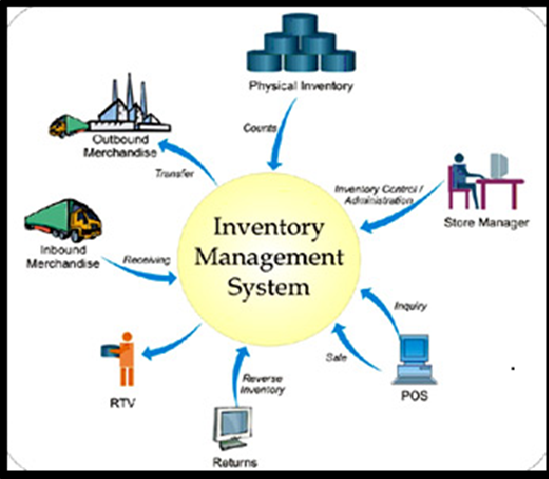 Please find below the UI screenshot of the "Inventory Movement" report of Sage 300 ERP (Accpac).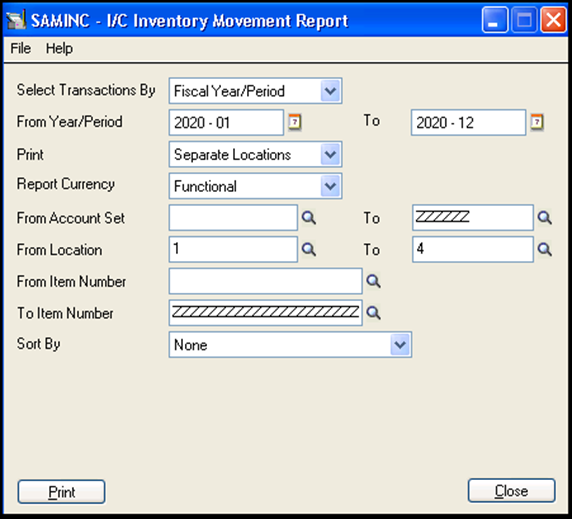 By viewing UI of the report you can see there are various parameters available, based upon which you can view the report as per your desired requirement.
Steps to print the report:
Select "Transactions By". There are two methods for selecting a cutoff date.

Document Date: Use this method if you want to specify transactions for a specific range of dates.
Year/Period: Use this method if you want to include all transactions up to the end of a fiscal period. Make your selections in the Year and Period fields.

Print Separate or Consolidated Locations. If you select Separate Locations, the report prints each location on a new page. If you select Consolidated Locations, the report prints a single total for each item for all locations (within the range you specify).
Select Report Currency. In a multicurrency ledger, choose whether you want to see the amount in source or functional currency.
Select From/To. Indicate the ranges of account sets, locations, and item numbers that you want to include in the report. You can also select a range of values for the field that you use to sort the report.
Select Sort By: You can choose to sort the report by item category, item segment, or by optional field value. You can also choose a range of values for the sort field.
Once done with all click on Print and view the output of the report.
Below is the screen print of the output for Inventory Movement in Sage 300 ERP.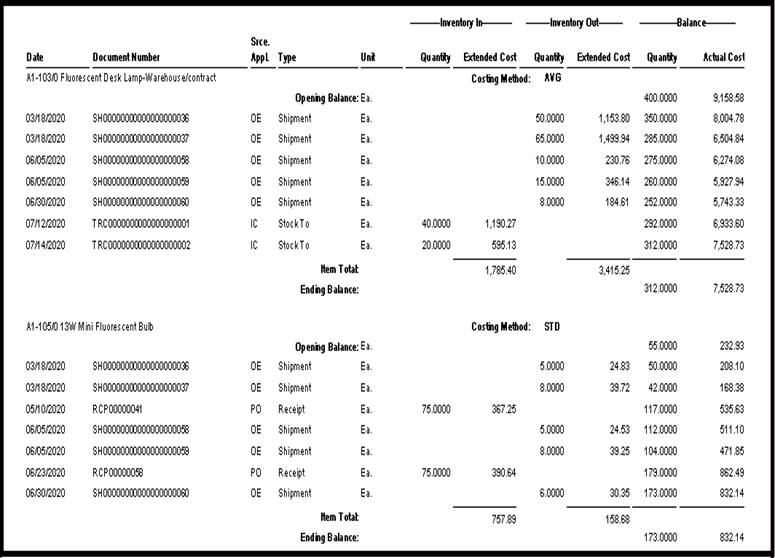 Information printed on this report
Reports transactions for a particular period of time, specified using transaction dates or fiscal periods.
Opening and closing balances, as well as inventory-in and inventory out item totals in functional currency.
For each transaction, prints the document number, source ledger (e.g. Order Entry, Purchase Orders, Project and Job Costing), inventory location, unit of measure, inventory-in or inventory-out quantity and cost.
Subtotals by the sorting order field (category, item segment, or optional field).
Report for separate locations, consolidated locations, or items by location.
Through this report you can keep a track on entire inventory, you will also have an update of warehouse wise status. If you know the stock status then accordingly you can process your sales orders and purchase orders. This will lead to prevent the wastage of stock.
Also Read:
1. Inventory Control Settings – Allow Items at All Locations
2. New Inventory Control features in Sage 300 ERP 2014
3. Inventory Cost Analysis in Sage 300 ERP
4. I/C Physical Inventory Reconciliation Process
5. Adjustment Entry in Inventory Control