Pre-payments are advance payments received against future invoices. Sage 300 ERP allows you to book advance payments received from customers as Pre-Payments in Accounts Receivable module. An interesting feature of Sage 300 ERP module is to book a prepayment or advance payment at runtime when booking a customer order in Order Entry module and apply this payment to OE invoice at time of making OE Invoice.
In this blog, we will see how pre-payment is generated and applied against OE Invoice.
In OE Invoice UI after selecting Shipment no, Prepayment Button gets enabled as shown in below screen shot:
New Stuff: Transactions Details Optional Fields Report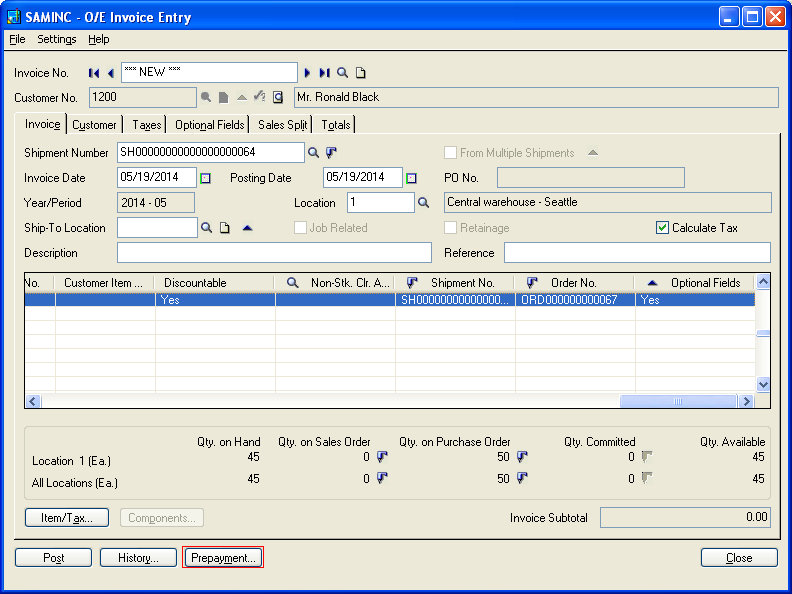 Click on Pre-payment: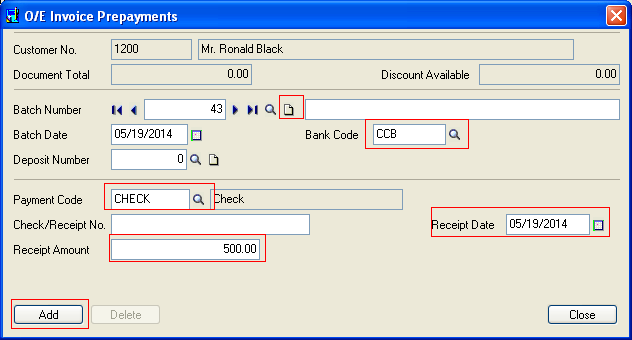 Here you can enter pre-payment details like payment code, check receipt no, date, amount, bank code etc. as shown above. User can make a full payment or partial payment (deposit) through OE Invoice Prepayment screen. Finally click on the Add button to apply the pre-payment against the Invoice. Pre-payments entered with invoices immediately reduce the amount due on the invoices sent to customers, and is matched to invoices posted to Accounts Receivable.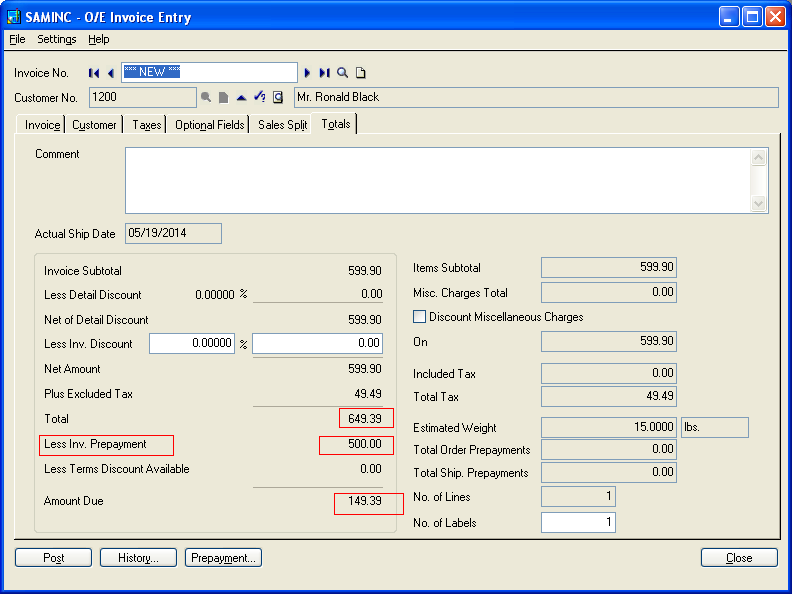 When you are creating an invoice, pre-payment entered is automatically applied to invoice. However point to note is you can enter only one pre-payment for each invoice. You can also generate Pre-payment in Order and Shipment transactions. The order/shipment pre-payment total is displayed on the invoice total page, enabling you to easily determine if there is an outstanding balance.
Also Read:
1.Advance Payment to a Vendor
2.Error in AP Payment While Applying Document
3.Advance Receipt from a Customer
4.Reverse Transactions – Payment Reversal Transaction in SAGE 300 ERP
5.Auto Apply Option for AR Receipt in Sage 300 ERP