The most commonly asked question across industries is that why should they share their SQL Server credentials for running Customized Reports. It is understandable that no one would want to share their confidential information with anyone. To address this issue, SAGE 300 ERP has come up with a unique solution.
GUMU Sage CRM Integrations : Sage ERP X3 | Sage 100 | Sage 500 | Sage 300
Generally when any of the customized reports are used on the client server, those reports also have one CompanyParam.ini file which has SQL server credentials. The Client always has the fear of losing confidential data if the credentials are compromised.
To address the issue, we have created a small exe file so when any of the customized reports comes on the server, the client needs to set the credentials in new configuration setting form only once. Now there will be no need for an ini. They can be changed in future whenever needed.
View Screenshot below.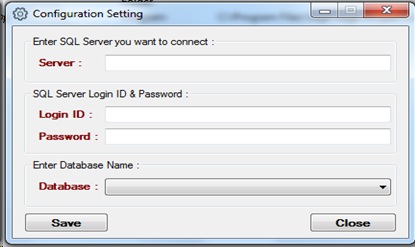 Once the credentials have been saved, they will not be visible to anybody as they are saved in an encrypted format. Next time when other customized reports come to the client, you need not enter the credentials again.
If your credentials are missing and you want to open customized reports, SAGE will open the configuration exe (shown above) automatically.
The key feature of this new configuration setting is that this it is a one time process & protects your credentials from others and has been quite helpful to our Sage 300 development team.