In our last post we read about "Setting up Salesperson Commission in Sage 300 ERP" now let us move to the next level where we will see how effectively reporting is handled in Sage 300 ERP for Salesperson commission.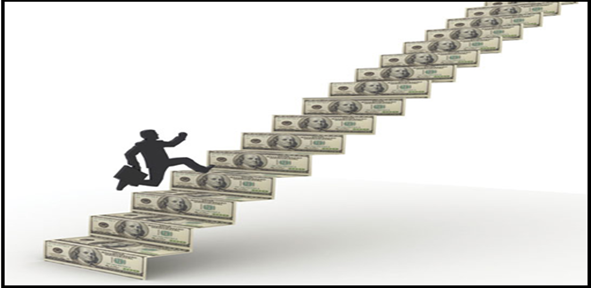 New Stuff : Migrating Banks From Sage PRO ERP To Sage 300 ERP
The report lists the commission earned for each Salesperson for whom you track the commission. Order Entry calculates the commission earned by the Salesperson by using the data from the Invoices and the credit note. Print the report to list the details of the commissions updated in the current period. The report shows the Invoice number, the Invoice date, and the total as well as the cost. Totals are provided by salesperson and by customer, followed by the total of all the commissions reported. The report also displays the Invoice amount paid and the commission payable amount for Invoices that are fully paid.
To print the report, navigate to the following path:
Order Entry ->Order Entry Reports -> Salesperson Commission
The report UI looks like: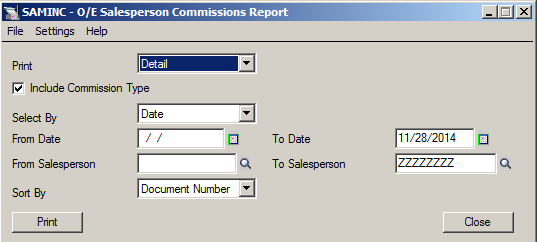 The report prints the following data
The Salesperson Code
The Commission earned by each Salesperson including the Commission type (either by Sales or by Margin)
Category Sales, commission calculated based on the rates defined in the Item categories.
Sales by Salesperson, commission calculated based on the Salesperson Commission rates.
Rate totals for each Salesperson
Report Totals excluding the taxes and the miscellaneous charges.
Report Output: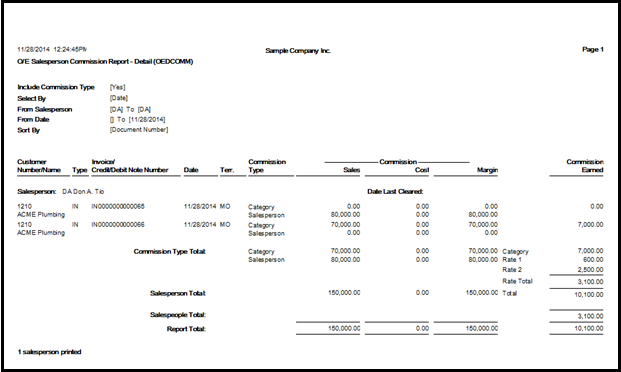 Steps to follow at the end of each commission period:
Run Day End Processing to update the commission information
Print the Sales Commission report
Clear the data using the Clear History form
You must note to print the Sales Commission report before clearing the data. Clearing salesperson commission data sets all numbers for the salesperson back to zero. No record is kept of the data after it is cleared.
You can turn the Track Commissions option on or off at any time. If you turn off the option after you have used it, Order Entry immediately stops calculating sales commissions, although it retains those already collected until you clear them using the Clear History form. If you turn on the option again, there will be a gap in the collected information corresponding to the period when the option was not used.