In our previous blogs for auto mobile we had discussed about how we can store the details of the VIN number.Storing unique attributes of vehicle by VIN for automobile industry
In automobile industry, every VIN or chassis has its unique attributes and at times there are special changes made to the vehicle, and hence it is essential for allocation of the VIN against the order. It is also essential for making a sequential allotment of the vehicle, and to avoid delivery delays.
New Stuff: Vendor Outstanding Report by Optional Field Value in Sage 300 ERP
In this blog we will focus on the process as to how we can allocate a specific VIN or Chassis number against an order.
We need to check in that is IC Module à IC setup up à Options à Serial Tab
We need to make sure that the below check box is checked.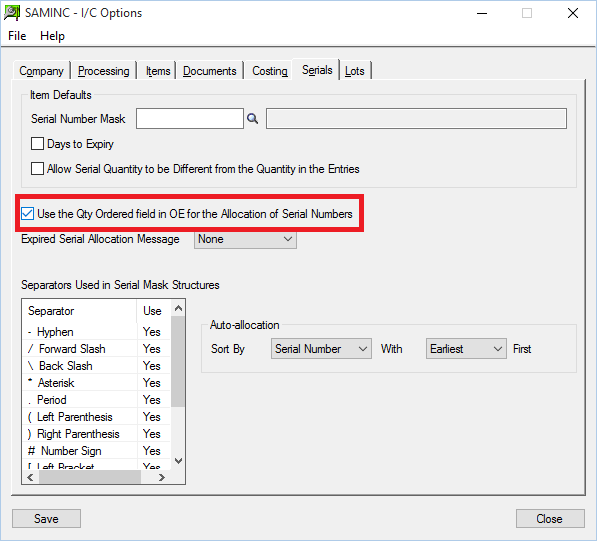 Now whenever we create a Sales order of the serialized inventory, the system pops up a window for allocating the serial number to the order and on this screen we can link the serial number with the Order.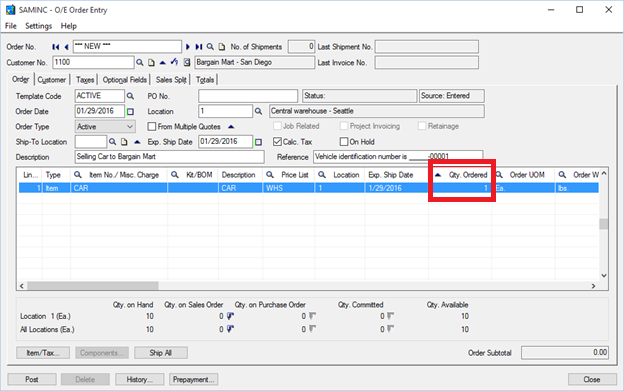 When we press tab after entering the OTY. ORDERED we get a pop up screen, as shown below.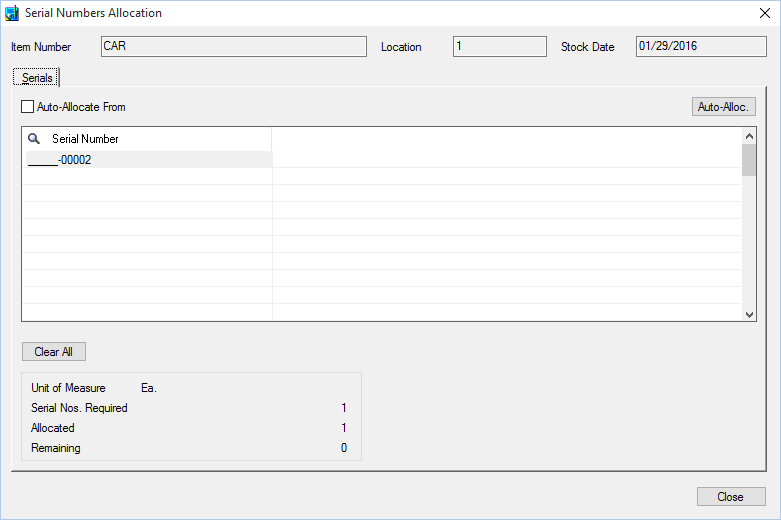 Now if we go and see in the item serial we can see that the serial number is already allocate to the order entry so the user cannot make a mistake of allotting the same vehicle to multiple customers.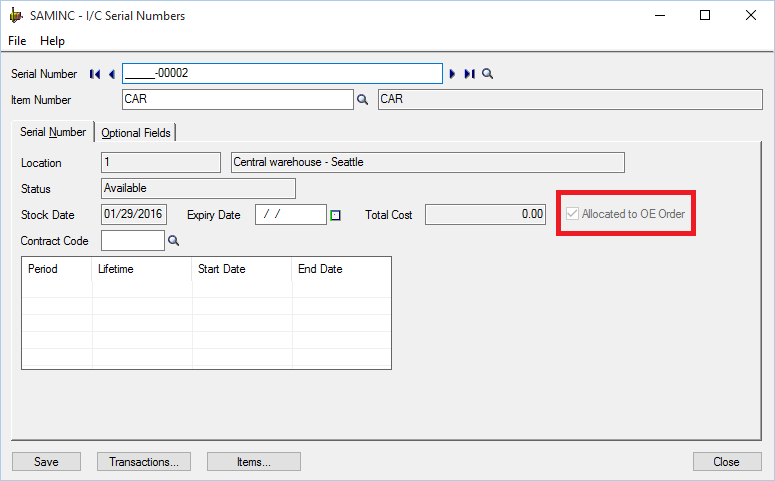 And if some other user tries to allocate the same VIN number against some other order then the system pops up an error screen.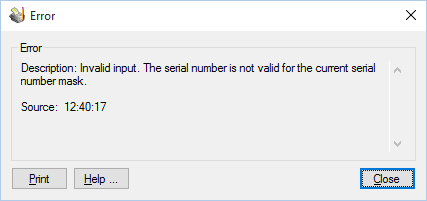 Which states that the status of the serial number is invalid and does not allow the user to make to allotment of the same serial number again.
This would help in elimination of confusion of allocation of vehicle and the organization can make timely deliveries as per their commitments, which enhances the corporate image of the organization.
Also Read:-
1 Service Invoice Import Routine for Automobile industries in Sage 300
2 Integration with DMS and SAGE 300 ERP for Automobile dealer industry
3 Automobile Industry| Go green with doc attach feature of Sage 300 ERP
4 Sage 300 ERP for Automobile Dealer Industry
5 Item Serial Registration