The Sales Order is a confirmation document sent to the customers before delivering the goods or services. Sales Order can be created once the quote is accepted by your prospective customer.
New Stuff: – Migrate Customer Optional Fields from QuickBooks to Sage 300 ERP
Sales order is generated against a customer and in Sage 300 user cannot change customer number once sales order gets posted. But now it is possible to change customer number of sales order even after posting the order.
We have developed a custom application through which user can change/replace old customer number with new customer number for any particular sales order, since many of the customer's orders will start under one customer but then it switch to another customer.  For example, a customer comes in to choose tiles and place the order, but then their building contractor comes in and completes the order and pays for it. To reduce this rigidness we have provided application to change customer number on order entry.
Let's have walk-through of the functionality of our application:-
Go to Sales order form -> Create one quote or Order.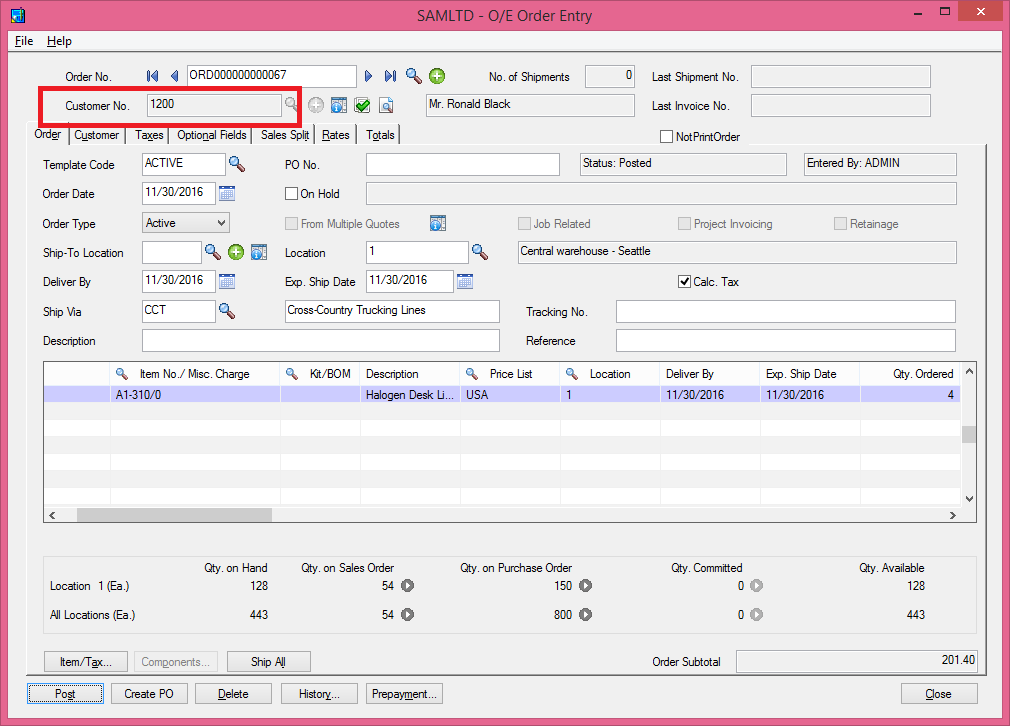 You can see in above screen shot the customer no is 1200. User can change this customer number using our application.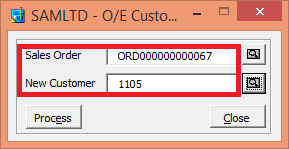 Now here selected sales order value is 'ORD000000000067' and New Customer value is '1105' after processing this customer of order 'ORD000000000067' will get change from '1200' to '1105'.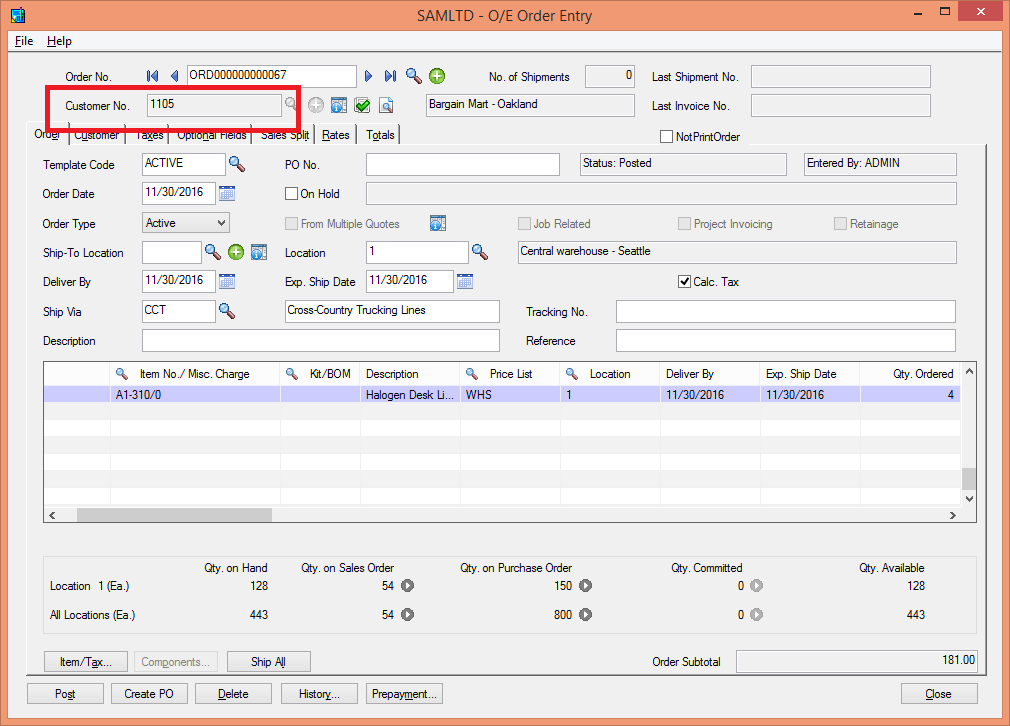 User can use this application for all Active orders and quotes to change/replace old customer number with new customer number.
Also Read:-