As your business and requirements grow, GUMU Sage 100 grows as well. Recently, one of our clients came up with a new requirement i.e. they wanted to view RMA enquiry details from Sage CRM case screen on real time basis.  It is an important feature which can be used to view return, replacement and substitution of items done in a particular RMA Entry.  This would be helpful to our other clients as well and RMA enquiry feature will be included in our latest GUMU for Sage CRM – Sage 100 integration.  In this our blog we will walk you through this functionality.
Once latest GUMU integration is installed and configured,
>> Go to Sage CRM Case where you can see a RMA number lookup. As shown in below screen,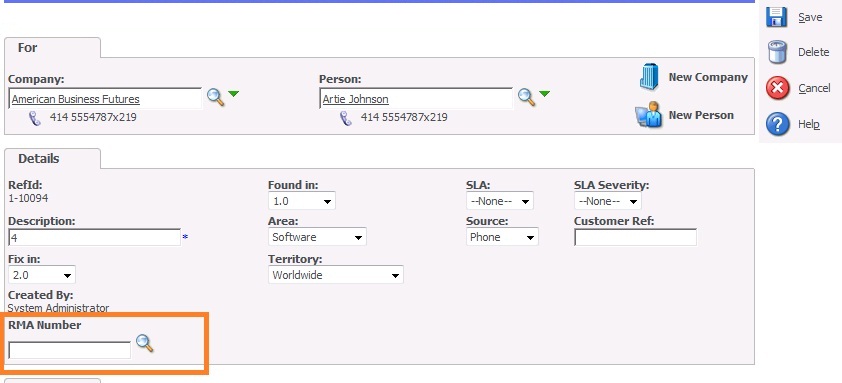 >> User can link particular case with particular RMA entry in Sage 100 by selecting RMA Number from the lookup button provided. It will open a popup window from which user can select desired RMA entry number. In that window,  user will have three options
1) RMA Entries
2) Receipt Entries
3) History Entries



>> Once user selects the RMA number and saves that case, further details will be displayed in another tab called "RMA Details" under corresponding case.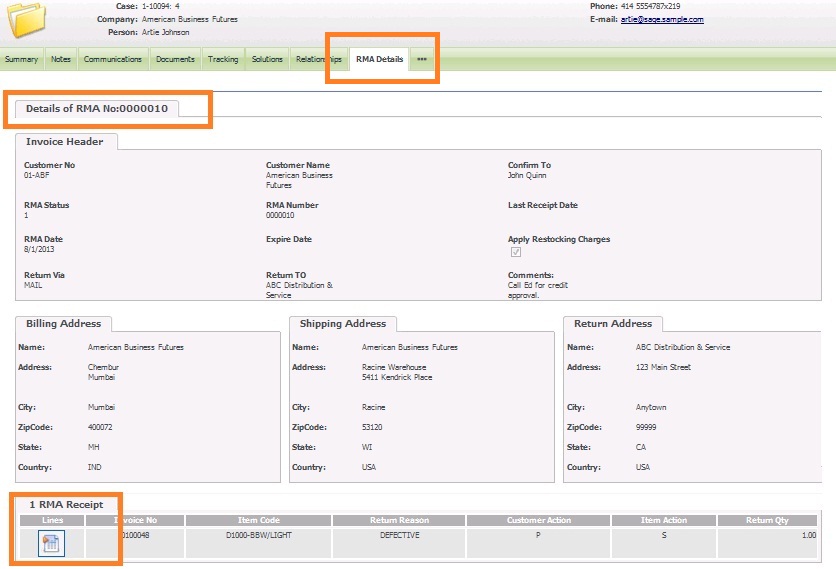 >> User can further drill down to view RMA Lines details by clicking detail button as shown in above screenshot.



Keep your feedback coming, we love them and will include your suggestions in our future releases if we find its adding value to your business or we can always build a custom tool for your GUMU Sage 100 – Sage CRM integration.
Also Read:
1) Real Time product update from Sage 100 to Sage CRM using GUMU
2) View Credit history real-time in Sage CRM using GUMU
3) Process Sales Orders using Credit Card in GUMU Integration
4) Promote Orders in Real-time to Sage 100 from your Mobile/Tablet using GUMU Sage CRM – Sage 100 Integration
5) View GUMU Dashboard in Sage CRM using GUMU Integration for Sage 100 ERP