GUMU™ for Sage CRM – Sage 50 (US Edition) is a third party application which imports data from Sage CRM to Sage 50 application and vice versa. It is a batch utility which can be used as a scheduler where each import and export routine can run at a fixed interval time.
Let's walk through a session where we look at "How to configure GUMU™ for Sage CRM – Sage 50" link. If you are running GUMU™ link for the first time, please makes sure that Sage 50 is already running. When GUMU™ connects to Sage 50; it will ask permission for the driver to access your Sage 50 data. Answer "Yes, Always" to this. By doing so, GUMU™ will be added to the Integrated Application list. This will allow applications to integrate with Sage 50 data even when Sage 50 is not running on the desktop. Please have a look at the below image.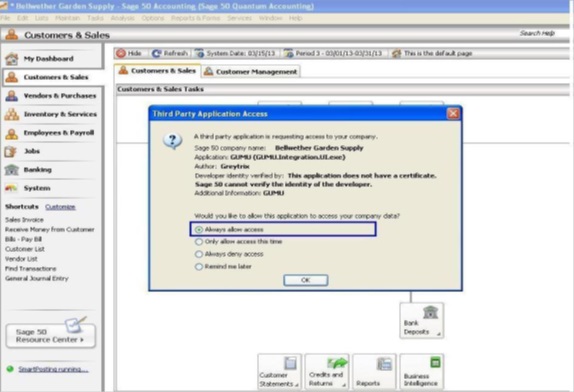 Double click on the "GUMU Hosted Integration" icon from the desktop. It will start GUMU™ application.


Below screen will popup prompting the user to put Sage CRM URL till "eware.dll" for Sage CRM configuration.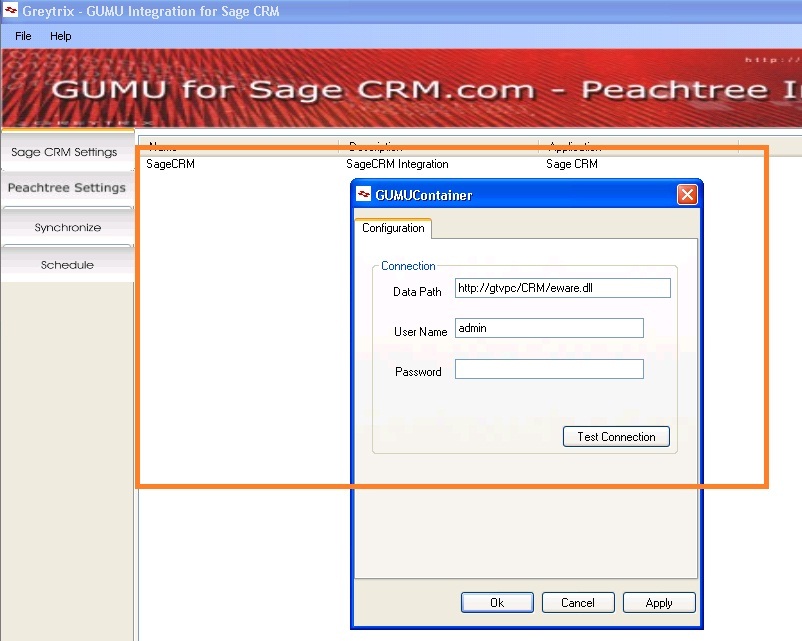 Once Sage CRM configured, same way we will have to configure Sage 50 data path (Peachtree) as given in below image.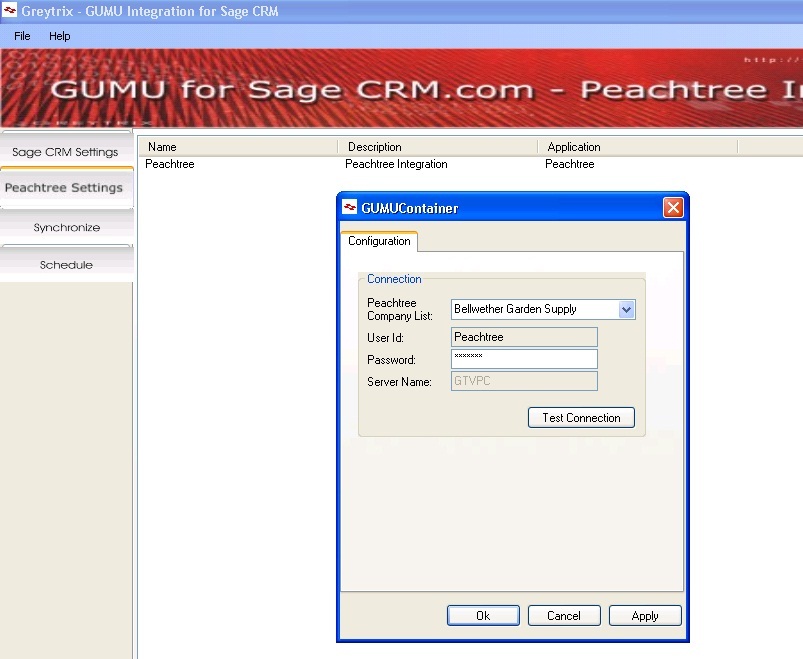 In the above screen you need to select the Sage 50 company name. Please note that the all Sage 50 company name appear in drop down which was previously accessed in Sage 50.
Once you have provided the information click on test connection to test the connection. Once done, click on next, you will be taken to the final screen, click on finish to save the settings and exit. You are now ready to synchronize data from Sage 50 into Sage CRM or Sage CRM.com and vice versa.
Also Read:
1.  GUMU™ for Sage CRM – Sage 50 (US Edition) integration – GUMU Scheduler
2.  Configure Sage 50 (US) user to access data outside the application
3.  GUMU™ Peachtree Solutions for SageCRM/SageCRM.Com Integration
4.  GUMU™ Integration for Sage CRM is now compatible with Australian Version of QuickBooks