We first see the Release version of the product and then patches, hotfixes over the time to fix the minor issues in the new Sage CRM release. Every patch comes with upgrade note which specifies what is the minimum patch required to be already installed. Now as there are many patches getting installed, how do I know how many patches were actually installed and in what sequence? Here is how
Related Post : Identify Sage CRM version and its patches
Our Other Blogs: Sage ERP X3 | Sage 300 ERP | Salesforce.com
After installation SageCRM retains some folders for reference. One such folder is the folder named "Setup". Folder can be found at below location.
<CRM Installation directory>\Sage\CRM\<CRM Instance>\Setup
In this folder you can find all the information regarding the installation. You can see here all the patches, hotfixes that are installed along with related logs.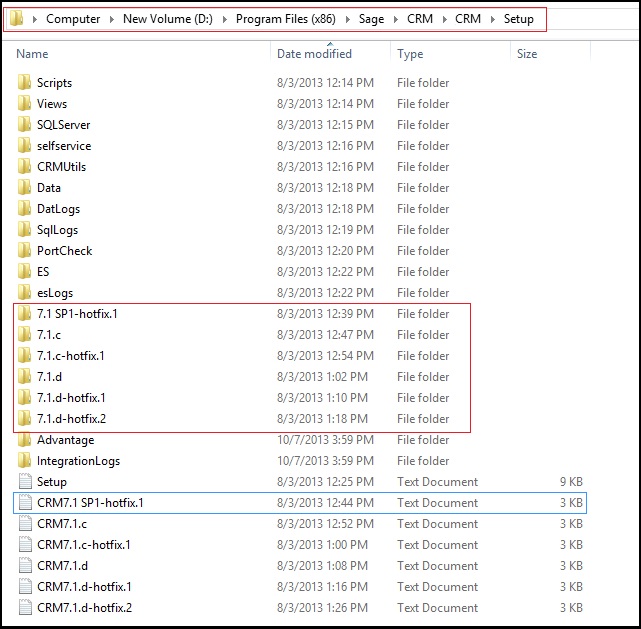 Simply ordering file under this folder by Modified Date you can get an idea of sequence of installation.
 Also Read:
1) Installing older version of CRM on windows 7
2) Get rid of demo data on CRM install
3) Issue with Incorrect Configuration of Library Paths
4) SageCRM and SQL Collation setup