Our GUMU for Sage CRM – QuickBooks is a third party add-on where it integrates QuickBooks and sage CRM.  It is a batch utility where it imports all the data to and from Sage CRM and QuickBooks. In this blog we will go through the steps to configure GUMU integration.
New Stuff: Real Time Tabs in GUMU for Sage CRM – Sage ERP X3

Once GUMU is installed, please follow below steps to configure GUMU integration.
1.   From the start menu, start the GUMU Integration with RUN as Administrator option. It will display a GUMU icon in the system tray. Right click on that icon and select Config option which will display the GUMU UI.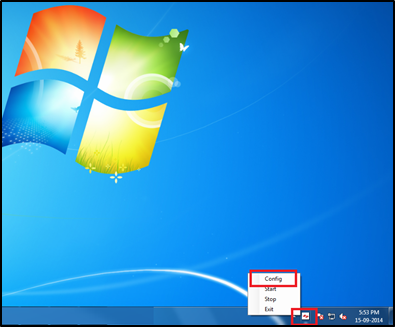 2.   For configuring Sage CRM details,
–    Click on the Sage CRM setting tab.
–    Right click on the Sage CRM and select properties which will open a screen as shown below.


–    Fill in the Sage CRM details i.e. Sage CRM URL, Sage CRM username (with full access) and Password and click on Test Connection which will test the Connection with Sage CRM web services.
3.   Similarly for configuring the QuickBooks,
–    Click on the QuickBooks setting Tab,
–    Select the QuickBooks and click right Mouse button. Select Properties to set the QB details.


–    In the above screen you need to provide QuickBooks data path (path of the folder which contains the QuickBooks Company Data) and Edition of QuickBooks. Click on the test Connection button to test the connection
–    Once you test the QB connection, in QB it will ask permission for the Driver to access data from QB.  Select "Yes, Always" to add the GUMU in the Integrated Application List. This will allow applications to integrate with QuickBooks data even when QuickBooks is not running on the desktop. Please refer the below screenshot.  Click on Continue.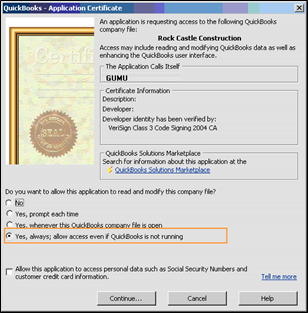 Once done click on next, you will be taken to the final screen, click on finish to save the settings and exit.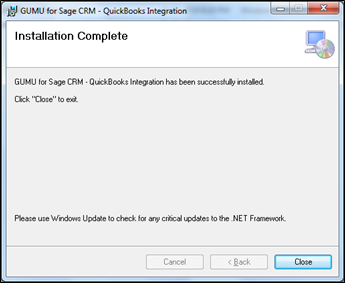 You are now ready to synchronize data from QuickBooks into Sage CRM/.com and vice versa.
Also Read:-
1.   GUMU™ Integration for Sage CRM is now compatible with Australian Version of QuickBooks
2.   FREE QuickBooks-to-Sage MAS 90 Data Conversion Service by Sage
3.   GUMU for SageCRM – QuickBooks Integration