Recently Sage has introduced a Beta copy Sage CRM v7.3 which comes with many new features. In this blog post, we will be explaining a new theme in this version.
New Stuff: Quote Summary Screen Enhancements in Sage CRM 7.3
In Sage CRM v7.2, below Themes were available.
1) Sage
2) Classic
3) Neutral
However in Sage CRM v7.3, Sage has provided with below Themes.
1) Sage
2) Contemporary
In both the versions, users can set his Preferred Theme from User Preferences tab of My CRM.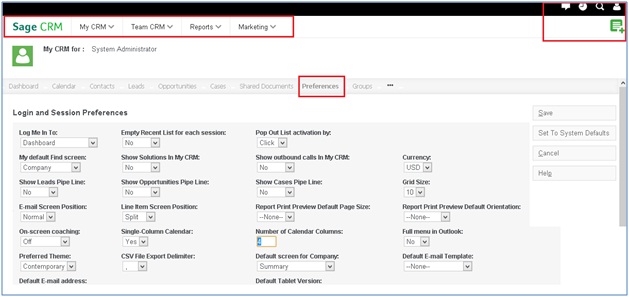 If user sets his Preferred Theme as Sage, then Sage CRM UI will be same as that of Sage CRM v7.2. Refer below screenshot.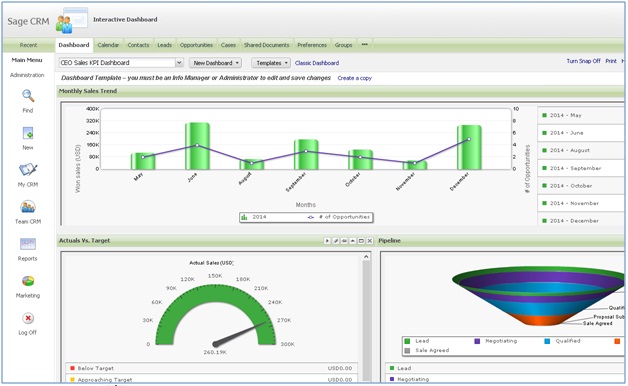 However, if User sets the theme as Contemporary, then you will see a lot of changes in the UI of Sage CRM in terms of Menu, Administration, Tabs, etc. Refer below Screenshot.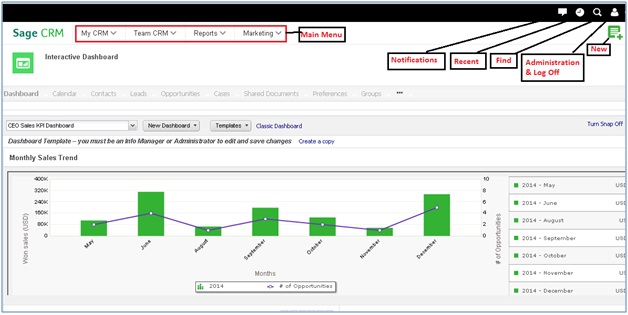 Also Read:
1) Expect smarter Email Marketing in Sage CRM 7.3 with MailChimp integration
2) Can you create your own theme in sage CRM version 6.2???
3) Change default appearance of Notification Area in Sage CRM 7.2
4) Basic changes to Smartphone layouts of SageCRM
5) Managing FCK Editor's behavior with SageCRM Style sheet