Sage CRM can be accessed through Mobile Devices like iPhone, iPad and Tablets. User Interface of Sage CRM varies based on the settings applied. The look and feel of Sage CRM on-premise edition is as shown below.



New Stuff: Changing Link text of URL fields

When Sage CRM is accessed through Tablets, the user interface looks as shown below.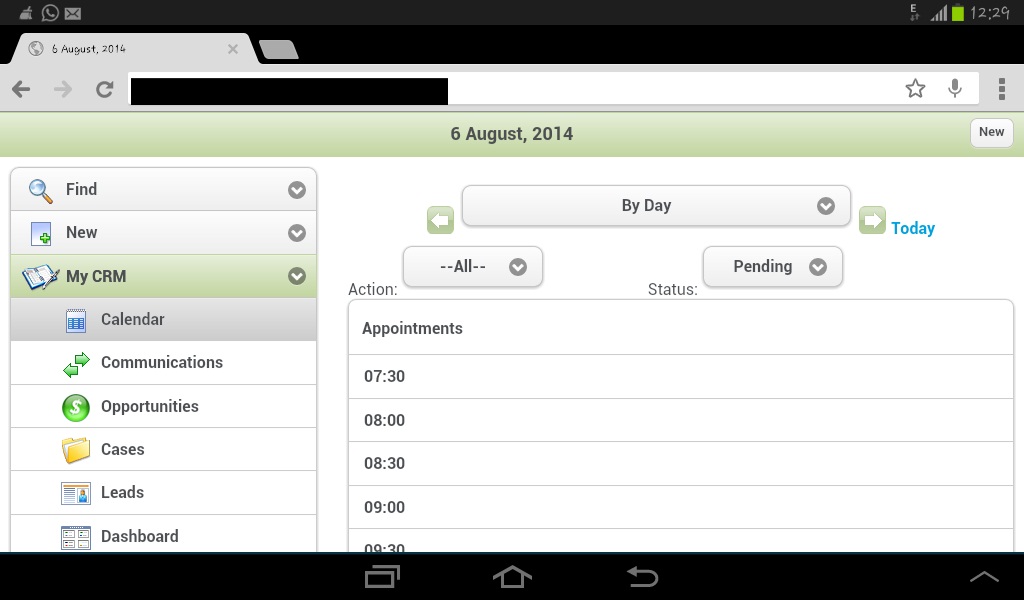 Users can apply Desktop version look and feel to Sage CRM when accessed through Tablets. Follow below steps to achieve the same.
1) Login to Sage CRM and select Preferences tab under My CRM.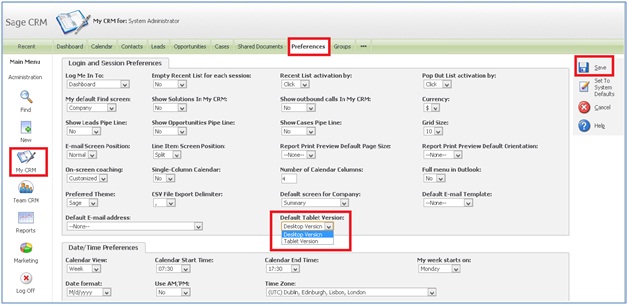 2) Click on Change button and set Default Tablet Version as Desktop Version.
3) Click on Save button.
4) Login into Sage CRM through Tablet and you will observe Sage CRM look and feel is same as that when accessed through Desktop version.
Also Read:
1) Associate Company and Persons to Primary entities in Sage CRM for Mobile
2) Identify Sage CRM Administrator users
3) User Administration and Info Admin Rights
4) User Configurations in Sage CRM
5) User's Home Territory and Assigned to rights in CRM