Hi Folks!!! We have been writing blogs explaining issues being faced while exporting reports data in Excel from the time Tomcat was introduced.  Today I will discuss one more such issue I faced recently due to silly configuration mistake of report generator memory.
New Stuff: An overview of Greytrix's Sage CRM Migration Services.
I had all my excel exports working properly, but slow and taking time. My consultants tried some configurations and ended up crashing everything by a silly configuration. Suddenly we started receiving below error on excel export of reports.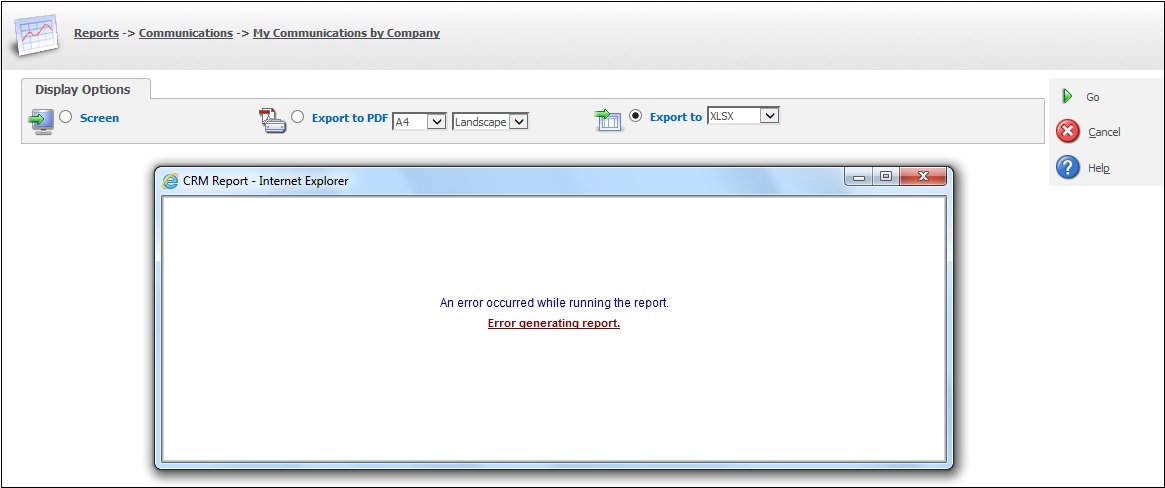 On further checking the logs we found "Report generation failed" tag line logged in SageCRM System logs which clearly indicated that error is related memory.


We tried many settings on the lines of error messages; some were horrible configurations in Tomcat files. Nothing worked.
It turned up that my consultant had configured "Report generator maximum memory (KB)" size value even greater that the available RAM on that machine.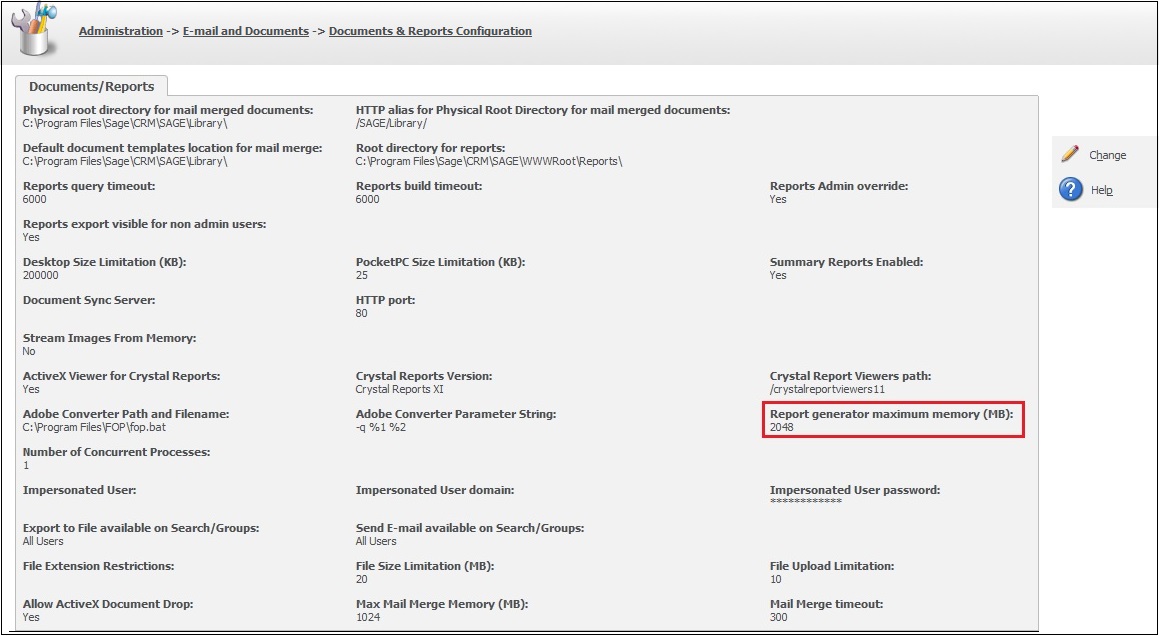 Ideally 512 KB will be more than enough for decent size of reports. Setting this value and saving, excel export for reports started working.
Also Read:
1. Error exporting reports to excel in CRM part 2
2. Error exporting reports to excel in CRM
3. Error Opening PDF files in Internet Explorer 9
4. Sage CRM File Upload Limitation setting
5. Desktop Size Limitation