In our last blog we have seen How to import vendors form Sage 100 to Sage CRM using new upcoming GUMU integration. Today in this blog, we will discuss further how to promote Sage CRM Company as a Sage 100 vendor from Sage CRM to Sage 100.
New Stuff: Map single Sage CRM User with multiple Sage 100 Salespersons
Let's walk through how to promote Sage CRM company as a Sage 100 vendor:-
1. Create a company in Sage CRM with Company type as "Vendor".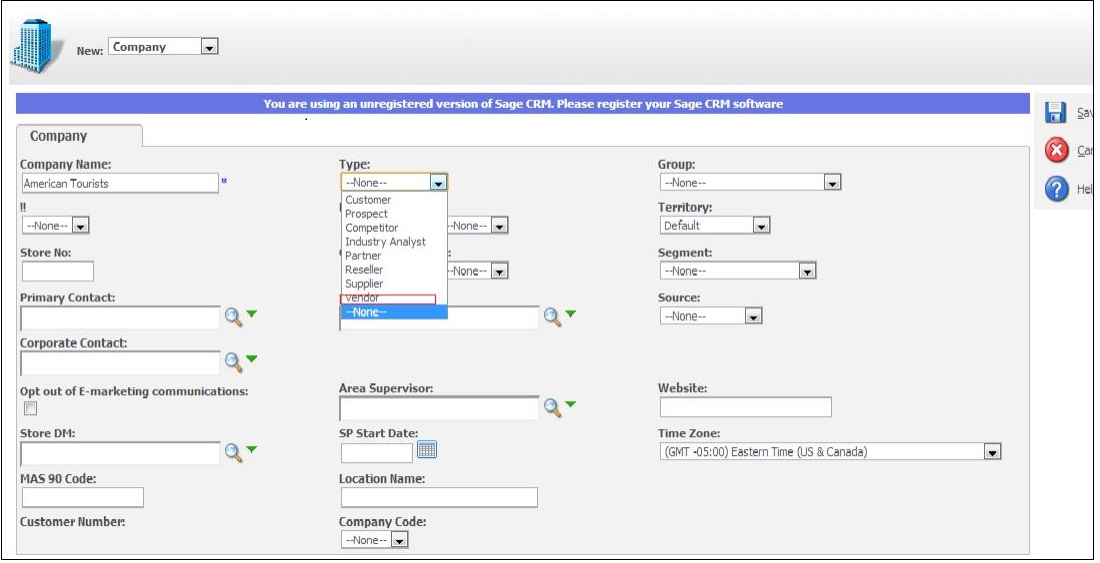 2. Navigate to Sage 100 Vendor tab. Here user needs to select value for all the required fields like AR Division, Terms code, Sales Person etc.
3. Click on promote button. This will promote this Sage CRM Company to Sage 100 ERP as a Vendor.



For Vendor number, if Sage CRM user provide pre-define vendor number then a Sage 100 vendor created with that pre-defined vendor number else vendor number will be generated automatically and back updated in Sage CRM.
Also Read:
1. Promote order from Sage CRM to Sage 100 using comment line item
2. GUMU™ Sage CRM – Sage 100 Integration – New Features
3. GUMU™ Module installation for Sage 100 Premium version
4. GUMU™ for Sage CRM – Sage 100 integration with AvaTax – II
5. GUMU™ for Sage CRM – Sage 100 integration with AvaTax – III