We all are familiar with the social networking service/sites available nowadays, which is a platform to build social networks or social relations among people who share similar interests, activities, backgrounds etc. Been awestruck by this feature, one of our client requested for such kind of functionality within CRM. In below article, I will explain how exactly we fulfilled the client's requirement.
Greytrix @Social : Follow us on these various Social Media channels
We created a new tab against every Case record named as "Forum" as shown below.

This Forum records will be basically used to raise a query or request against that particular case record. To do the same you will have to click the "New" button, which would further display below screen.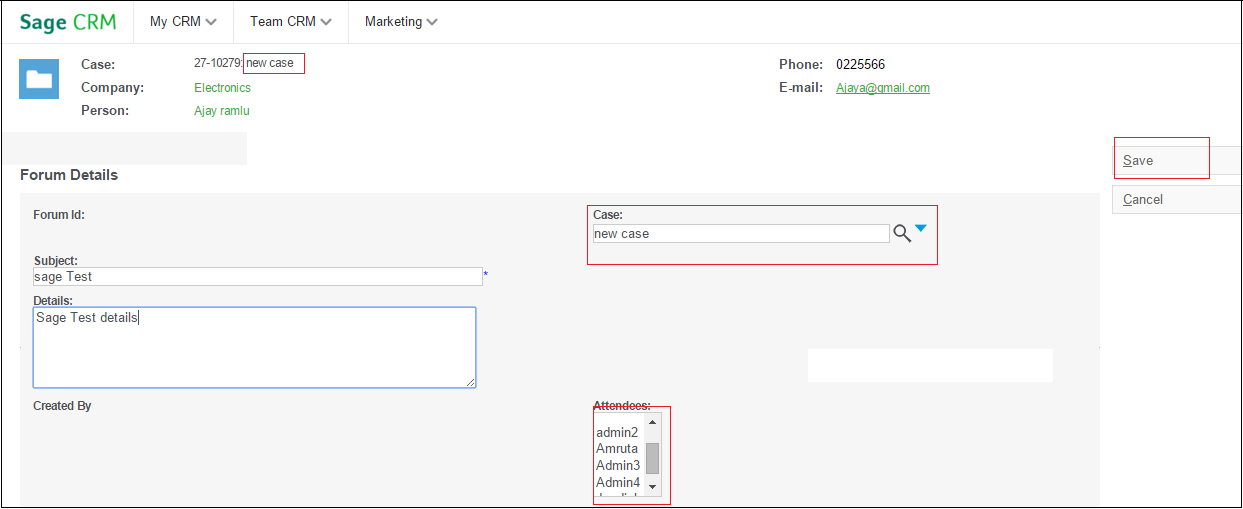 Below is the list of Field Description of Forum screen –


On saving the Forum record, all the attendees would be informed by triggering auto-mails from CRM. Based on the Forum Id generated, Attendees can find the Forum as shown below.

Now to add the comments or response, any of the attendees can click on the Discussion tab made available right against the forum record and log their comments.


In this way, CRM users will be able to have their own discussion corner to discuss concerns regarding any particular case or even have any general discussions along with the provision of getting notified on creation of every forum/discussion and maintain their chat privacy.
Also Read:
1. Customer Dashboard with LinkedIn search
2. Sage CRM 7.2 Facebook Component
3. Control Display Format of Search Select Advanced fields in Sage CRM-II
4. Adding Search Select Advanced Field on Web Order Entry Screen
5. Make your keyword search more efficient