As technology is evolving with new features every day the expectations of the users are also increasing rapidly. And, when it comes to business software one like Sage CRM; users also expect it to match up with latest technology.
Nowadays, users are keen to store every information in Sage CRM to be readily available as and when required. So, that information can be shared with customers via Email or print can be taken to dispatch the required documents.
New Post: Capture your target audience in user-friendly manner
In our previous blogs also we have explained the process of generating labels from Sage CRM but that was having different architecture i.e. by creating a template in CRM and following the process. But, this time we have used crystal objects to generate the required output.
While, implementing Sage CRM for a Subscription based organization they came up with a requirement where they need to print the customers/subscribers address to dispatch Magazines, calendars and other artifacts.
To make this happen, we have designed a screen under MY CRM with filter criteria to pull out necessary records from system. See below screenshot for your reference.

Once the required dispatch details are extracted from above screen user has to click on Print button marked above to create the labels for printing. See below screenshot for your reference.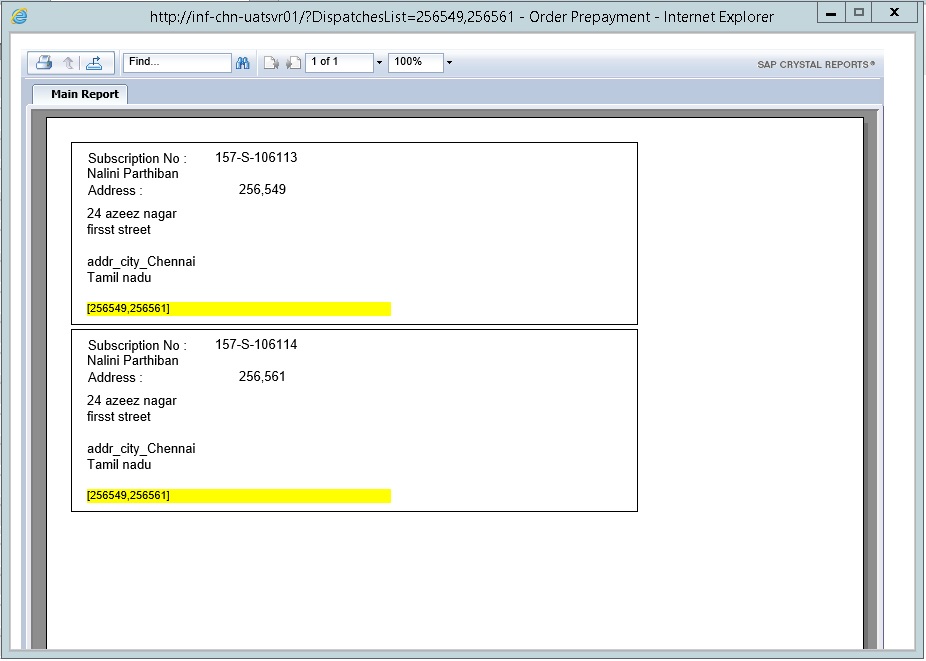 From the above screen, user can either save the output in PDF file or can directly give the print command.
Also Read:
1. Integrating DYMO Label printers with CRM
2. Print Avery Labels from CRM
3. Mail Merge Template
4. Problem displaying Images in Crystal Reports
5. Printing current Sage CRM Screens to PDF