Recently, we came across a unique requirement where customer wanted to filter Email In and Email Out communications in single click. By looking at the standard screen we can only filter Appointments and Tasks but how to filter all Emails was a challenge.
New Stuff:  Hide Interactive Dashboard Panel for Non Admin User
By adding the new translation entry for Emails Only
1. Go to Administration | Customization | Translations.
2. Click on New button. This will open new translation page.
3. Add the respective information as shown in below screenshot.



4. Click on Save button.
5. Do Metadata Refresh in CRM. For this, Go to Administration | System |Metadata Refresh button.
6. Click on "Refresh All" checkbox then click on "Execute Refresh" button.
7. Log into CRM.
Now go the communication search page to filter the emails with the help of newly added option as shown in below screenshot.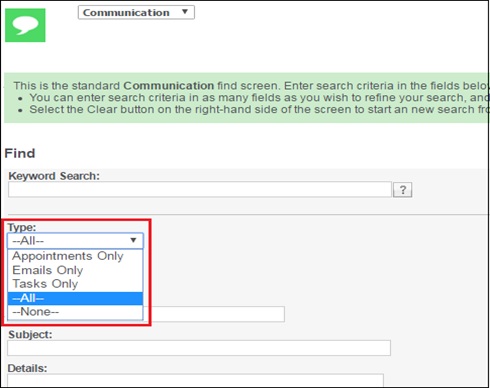 Also Read:
1. How to avoid filing of Junk emails in Sage CRM
2. Processing Inbound Emails using Rule-sets
3. SMTP details for Custom Emails from COM API
4. Disallow sending emails using outlook
5. Outlook integration – Limit on number of emails that can be filed