Communication is the most important aspect to maintain the good relationship with the customer. Sage CRM has helped to manage all communication related activities with the help of appointments, tasks, emails etc. In Sage CRM it is easier to create Appointment through Calendar, just one click your appointment is created in Sage CRM using the Quick Appointment functionality which is available in My CRM Calendar. Now in Sage CRM 2018 R3 you can create Quick Appointments for another user.
New stuff: Enable Security for groups in Sage CRM
In earlier Sage CRM versions, you could create Quick Appointments in My CRM and view other user's calendar as per the security rights given to you. But there was no provision to create the Quick appointments for other users. When you try to create Appointment for other users, following alert message is displayed on the screen.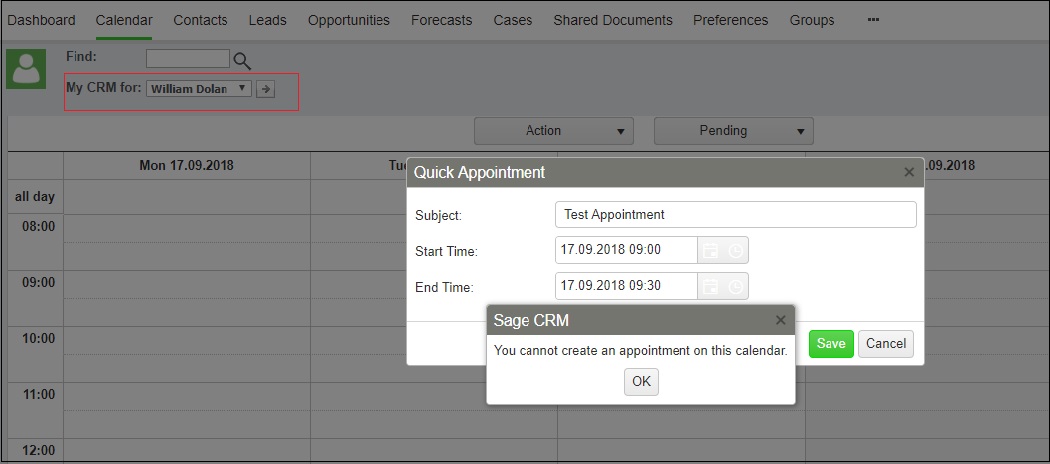 Now in Sage CRM 2018 R3, you can create the quick appointment for another user. Follow the below steps to create the quick appointment in sage CRM.
1. Login into Sage CRM and go to My CRM calendar.
2. Open the Calendar of the user for whom I want to create an appointment as shown in below screen shot. Enter the details in Subject and save the Appointment.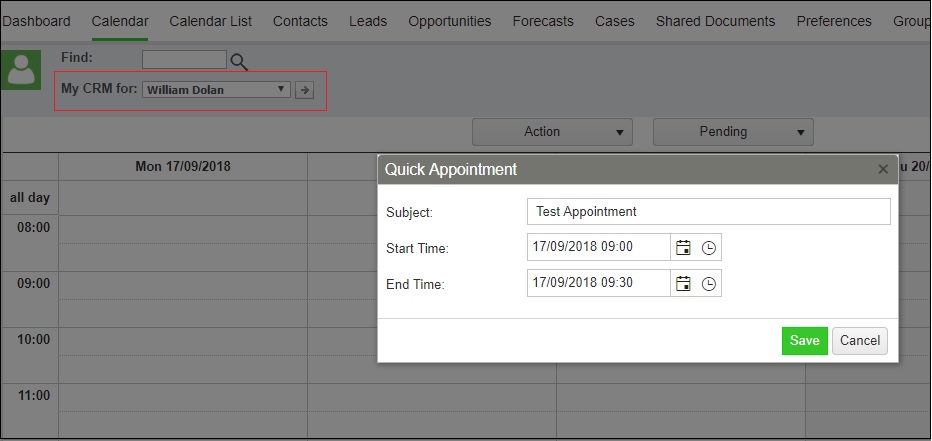 After saving you can see that the appointment is appearing in the user's calendar.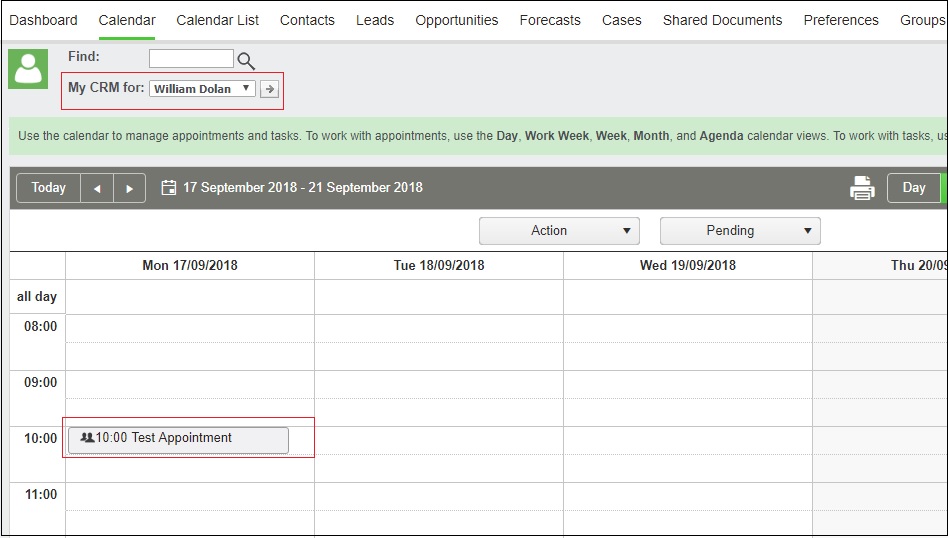 Thus now it is easy for users to create the quick appointments for another user in Sage CRM.