Few days back, we came up with a new and advanced version of GUMU™ Salesforce – Sage ERP integration. In this new version of integration we have leveraged Sage SData framework to read/write data into Sage 100, hence before installing GUMU™ integration SData for Sage 100 needs to be enabled as it is pre-requisite for the installation.
Below are the steps to install SData Adapter for Sage 100.
Install the Native SData Provider Adapter from the Sage 100 installation setup's, productivity application section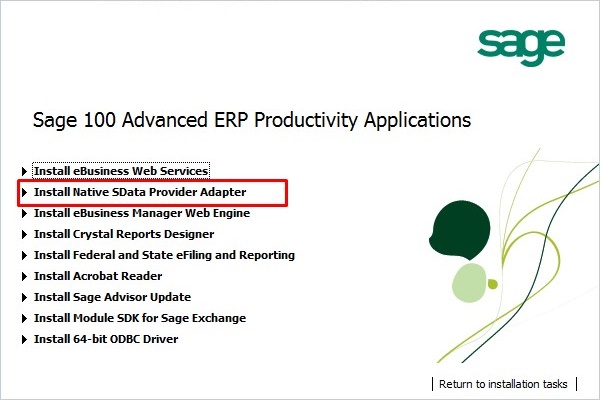 Once SData provider is installed, login to Sage 100, go to Library Mater -> Setup -> System Configuration -> check the "Enable Native SData Provider and Access within Role Maintenance" checkbox.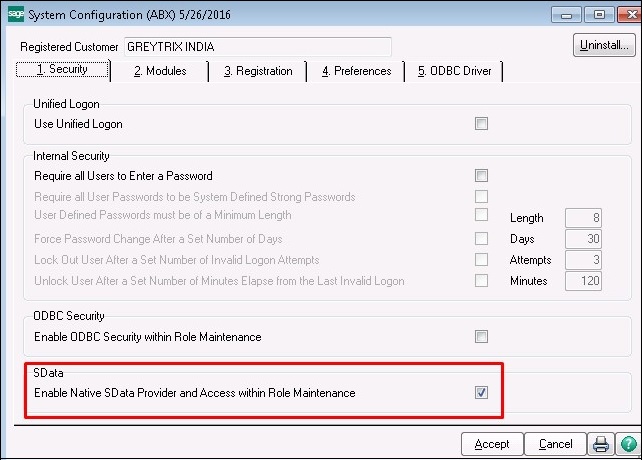 Once above check-box is checked, SData Security tab will be enabled in Sage 100's Role Maintenance Please provide rights to corresponding resources you wish to access through SData.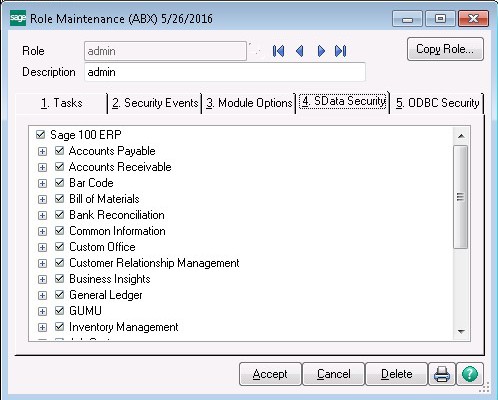 Also, in order to access Sage 100 data externally through SData, go to Library Master -> Main -> Company Maintenance -> Preferences tab. -> Check the "Allow external Access" checkbox. These settings allow GUMU™ to access the Sage 100 data.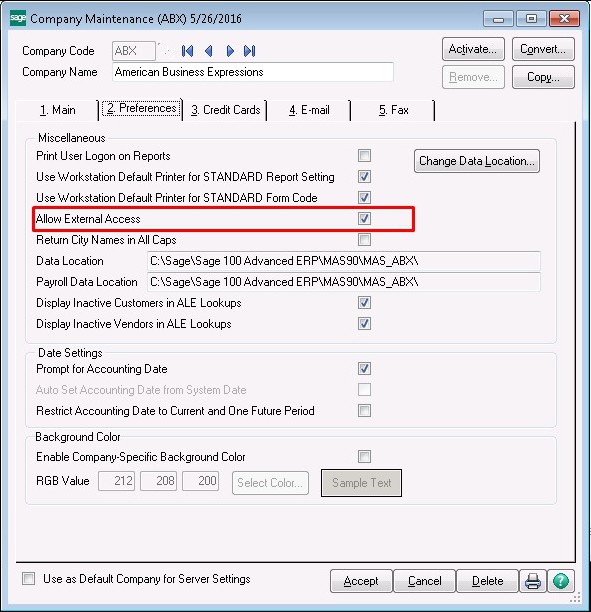 You can test the connection to SData using below URL in a browser by simply replace the necessary values in URL like server name and your Sage 100 company code.
http://<Servername>/sdata/masapp/MasContract/<Company code name>/$schema
Enter in your Sage 100 ERP credentials and you will see all the Sage 100 resource Schema available for access.
** Check Greytrix Product Webinars and Recordings – Click here
About Us
Greytrix as a Salesforce Product development partner offers a wide variety of integration products and services to the end users as well as to the Partners across the globe. We offers Consultation, Configuration, Training and support services in out-of-the-box functionality as well as customizations to incorporate custom business rules and functionalities that requires apex code incorporation into the Salesforce platform.
Greytrix has some unique solutions for Cloud CRM such as Salesforce integration with Sage Enterprise Management (Sage X3), Sage Intacct, Sage 100 and Sage 300 (Sage Accpac). We also offer best-in-class Cloud CRM Salesforce customization and development services along with services such as Salesforce Data Migration, Integrated App development, Custom App development and Technical Support to business partners and end users.
Greytrix GUMU™ integration for Sage ERP – Salesforce is a 5-star app listed on Salesforce AppExchange.
For more information, please contact us at salesforce@greytrix.com. We will be glad to assist you.
Related Posts