In Sage 300 ERP (Earlier known as Sage Accpac ERP) Users can find various advance features, which is useful for every type of business. Apart from creating Sales orders using item, Sage 300 ERP has a feature to create Sales Order using Project Job Costing module, which is very much similar to how we create Sales order using item.
–  Creating Jobs related Purchase Orders in Sage 300 ERP –
To create Jobs related to Orders in Sage 300 ERP, follow below mentioned steps;
1. Make sure that Project Job Costing module is activated in Sage 300 Company.
2. Navigate to Order Entry and check the Job related check box. You will notice the changes in the grid column name.
3. You can now click on item/tax option to view the grid columns in input screen.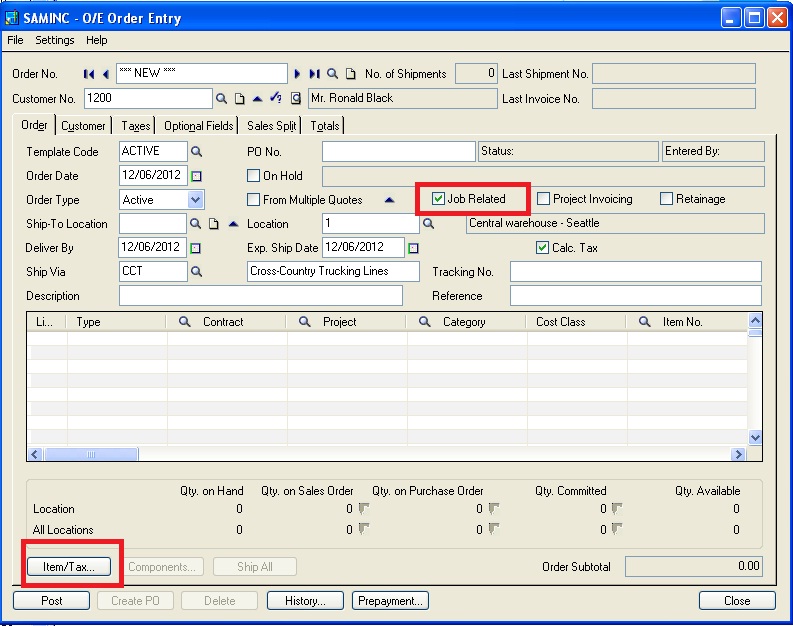 4. After clicking on Item/ Tax tab, you will find a screen wherein tabs such as contract, project, category, item number gets enabled with the subcontractor's reference as below.
5. Select details as per the business requirement and order the quantities. Fill in other columns as we do for normal order transactions.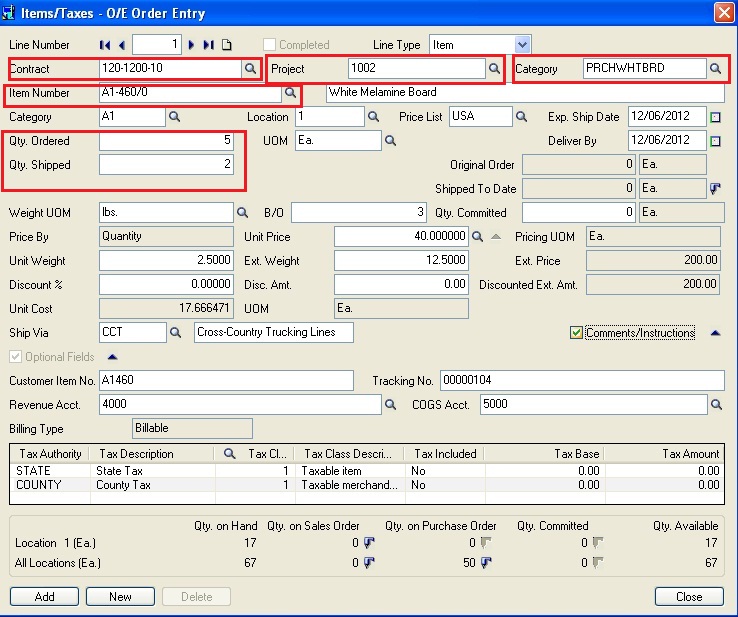 6. Once you save the details on screen, it would get added into the Line grid as normal line item entry.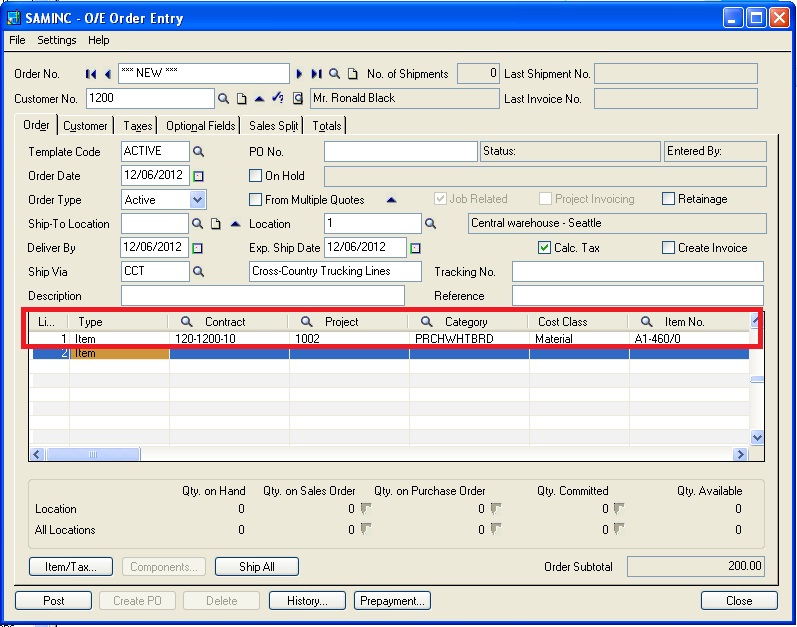 Thus, user would now be able to create Sales Orders/Purchase Orders using Jobs in Sage 300 ERP.