In Sage 300 ERP 2012 (formerly known as Sage Accpac ERP v6.1), users can find various advanced features, which is useful for a range of business organizations. In this blog, we would be discussing about new features available in Order Entry screen which would be helpful to simplify the processes, as well as help users to record, evaluate, and improve customer service, sales etc.
Let us have a glimpse on new features available in Sage 300 ERP Order Entry screen;
1. Copy Current Order:  In File menu option a menu "Copy Current Order" is present to copy existing order.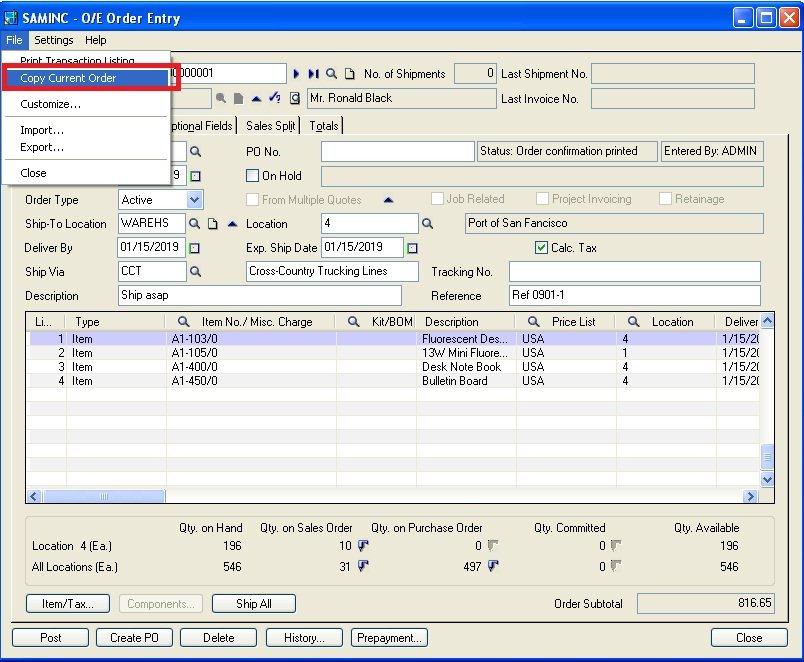 To use this feature, User must select any existing order from finder, a new window of OE Copy order Entry will get opened, through which Users can copy existing order to new order with the create button.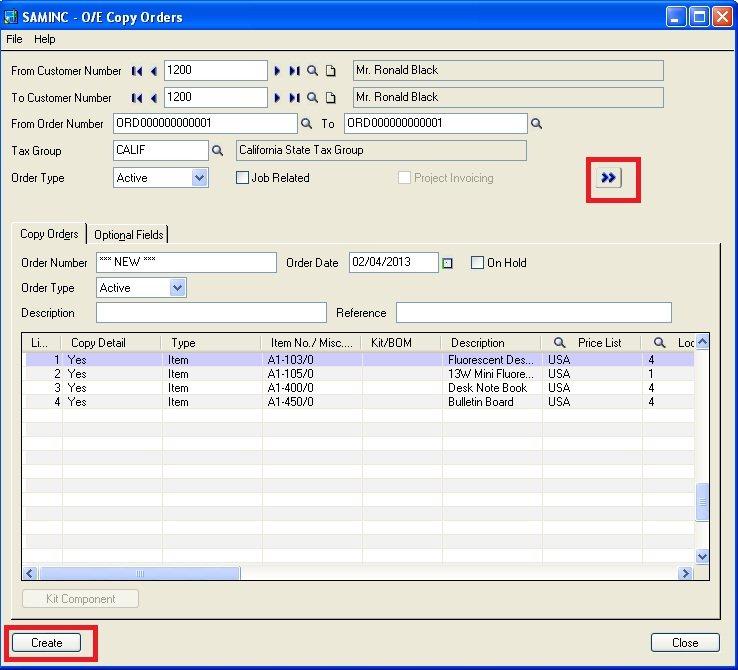 2. Entered By field: The 'Entered By' field is useful to display Person's name who has generated order. This feature will save time to identify the person name who spoke with customer while taking order, or who has made modifications to an existing placed Order.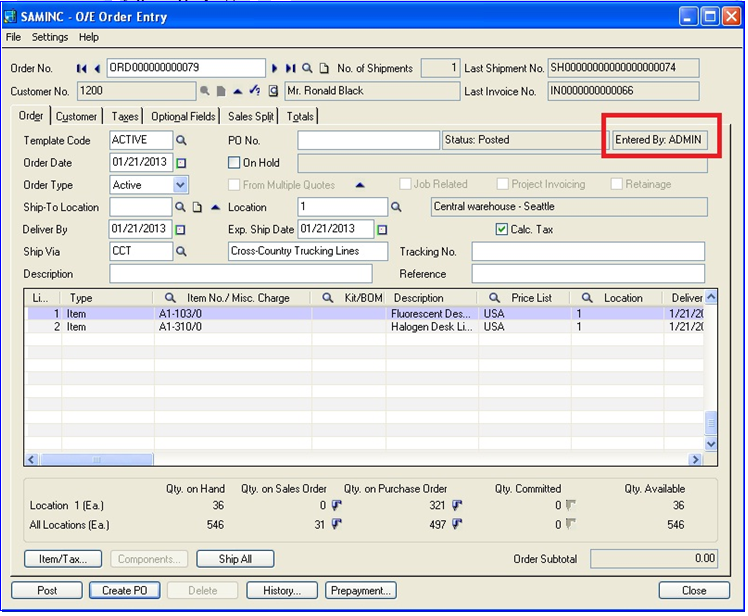 3. On Hold Reason: With this feature i.e. 'On Hold Reason' user can define the reason for which an order had been put on hold.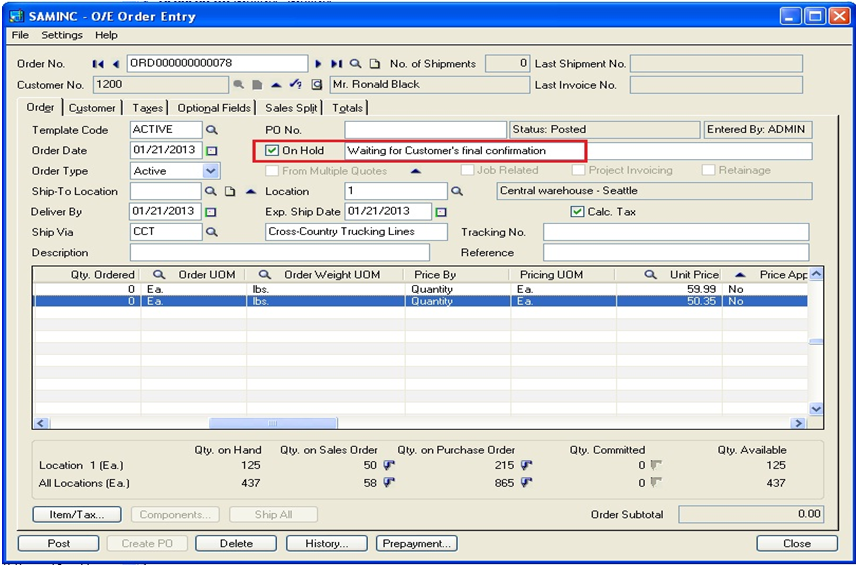 4. 'Deliver By' date: A new 'Deliver By' date ensures that the orders will reach to customer's on-time and would help to track order Deliveries.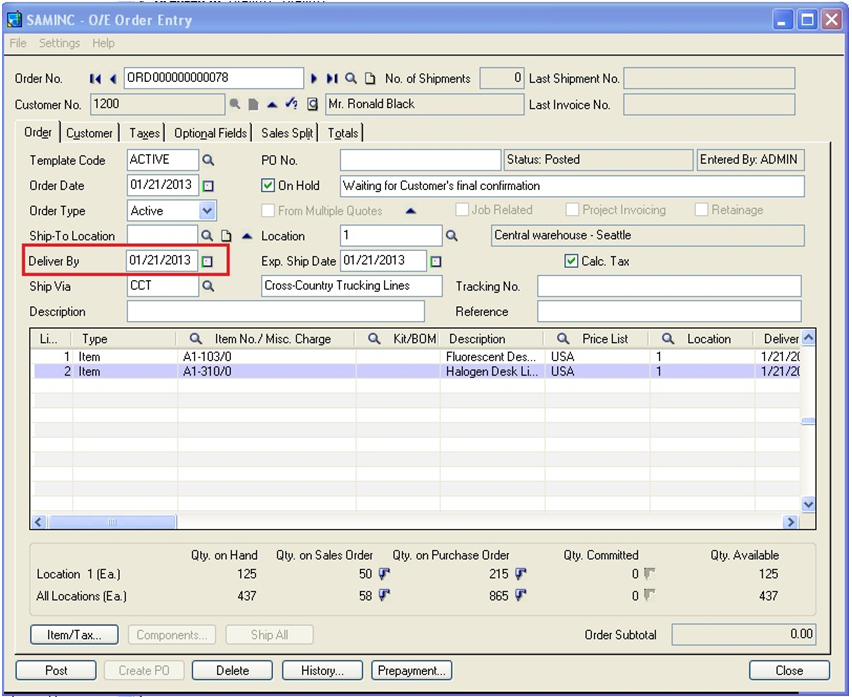 5. Create PO: A new Create PO button is provided to directly create PO from the Order Entry screen.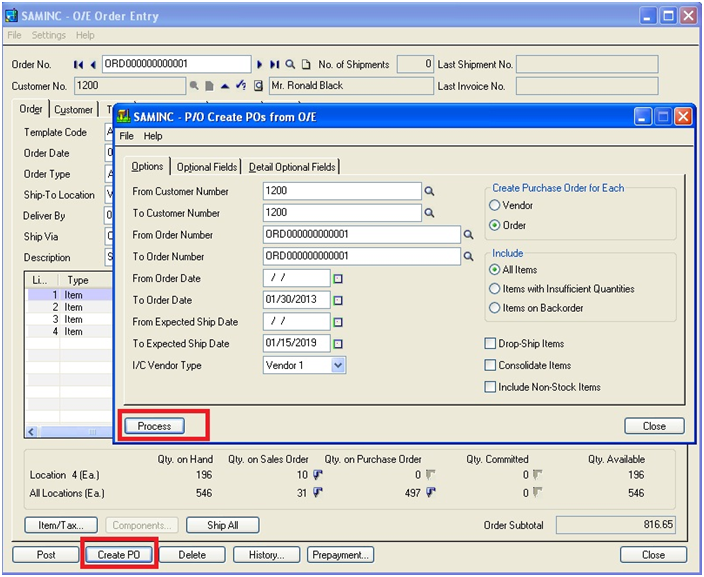 To further simplify the Order Entry process, Ship via Code, Description and Tracking Number fields have been relocated from the Customer Tab to the Order Tab of Order Entry.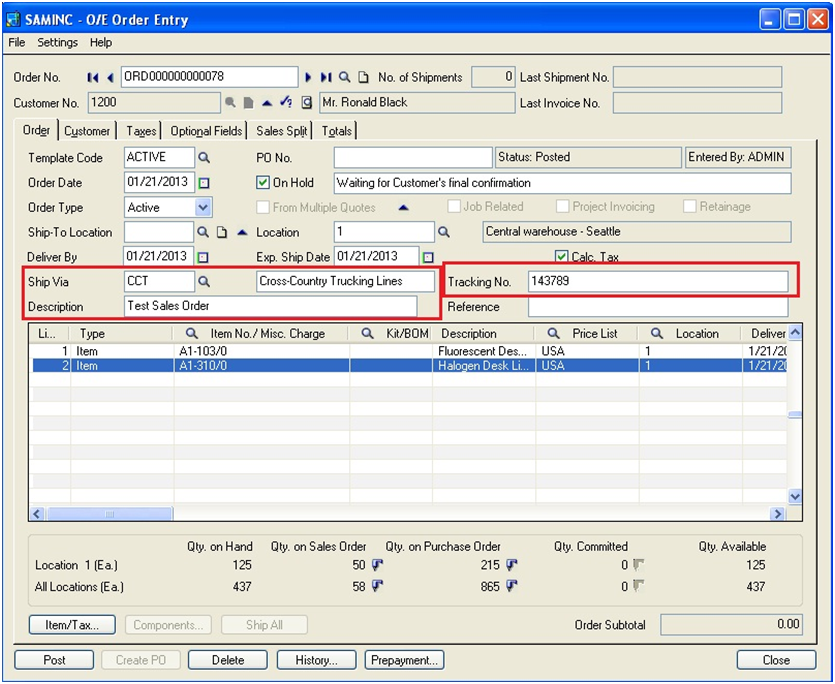 Hence, now with these new features users can place orders and track record of the same more efficiently and less erroneously, while improving customer sales and services.